TextExpander Preferences and Settings
How to find Preferences for the Installed App
From the TextExpander app, select your Profile, then select Preferences. Command+Comma (Mac), Control+Comma (Windows).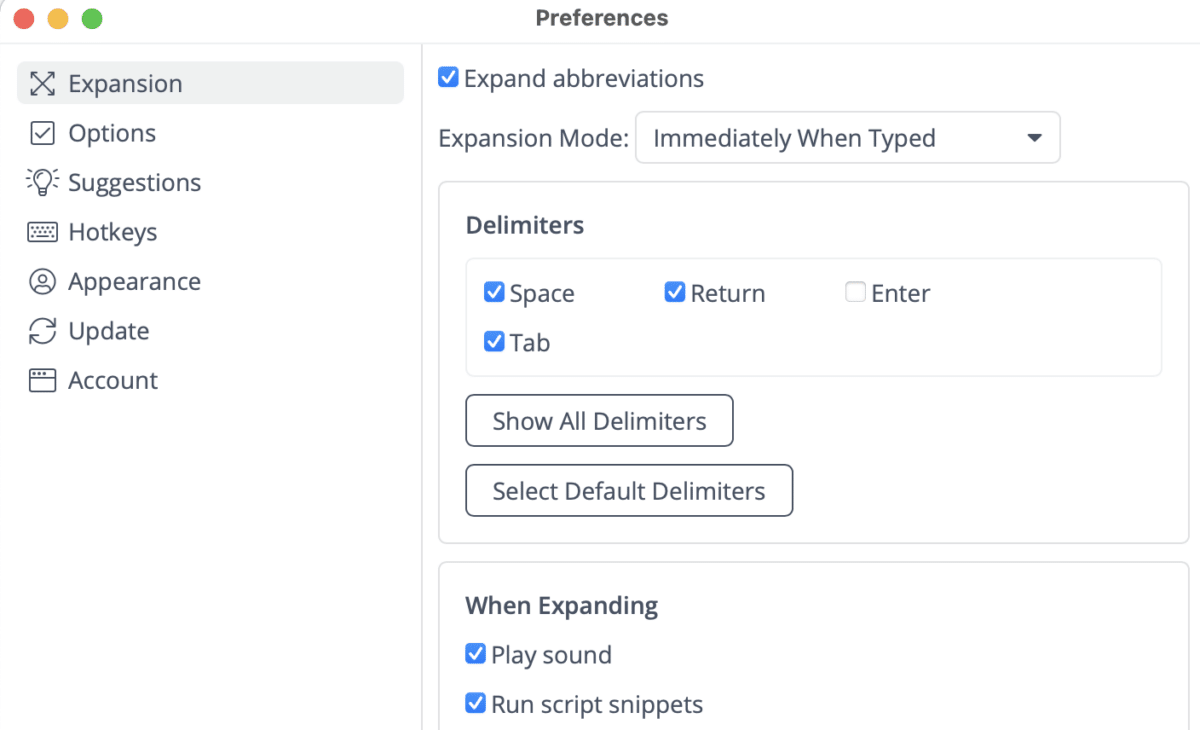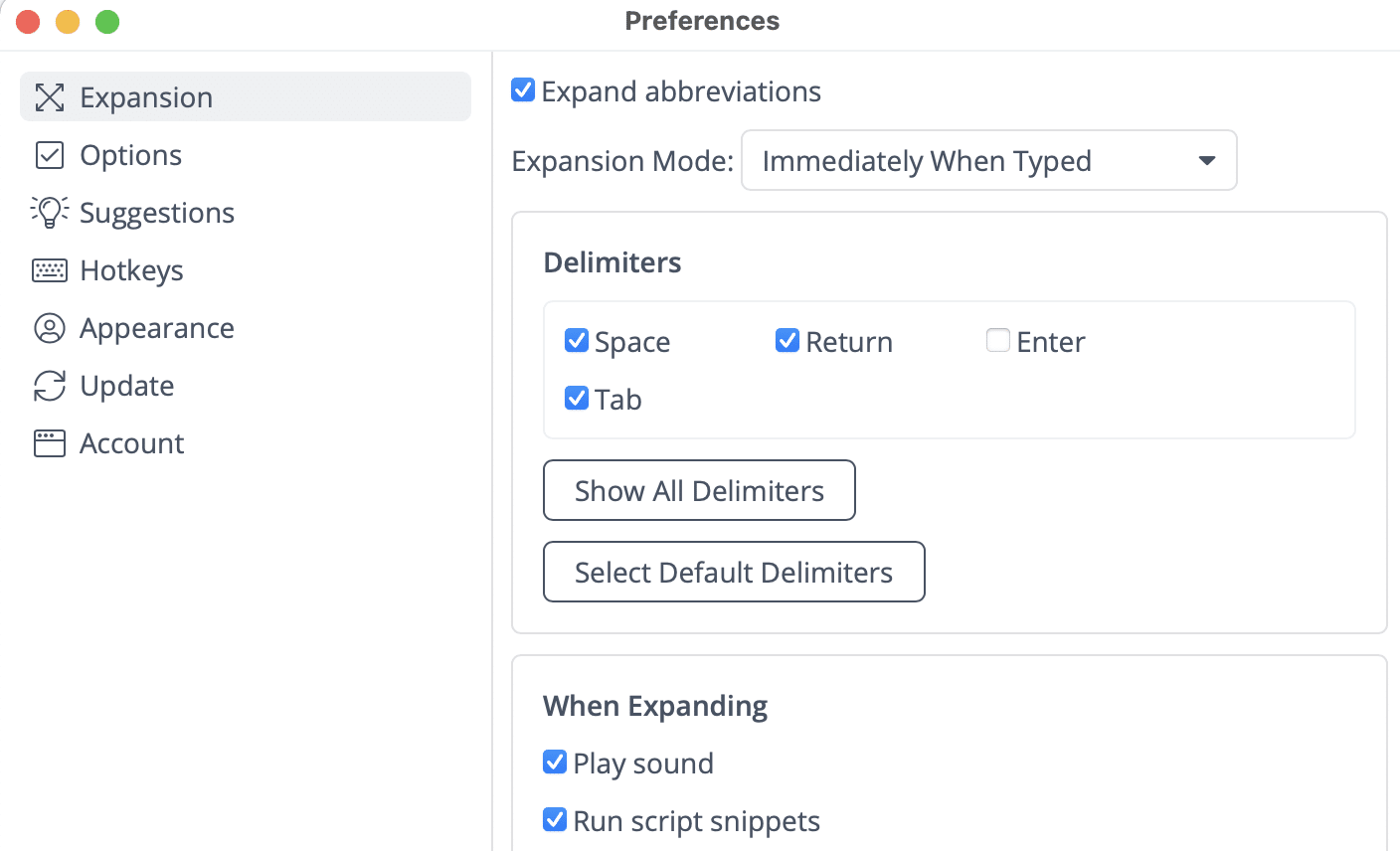 Below is a summary of what each section allows you to edit.
Expansion: Edit when your Snippets expand, including setting delimiters. Turn the expansion sound on/off, edit your default case sensitivity, decide which applications you want TextExpander to work in and more. See also Expansion Settings.
Options: Change whether TextExpander capitalizes new sentences, corrects double capitals and missed capitilizations. See Options settings.
Suggestions: Choose whether you want TextExpander to suggest Snippets based on your typing habits, and when. Seealso Snippet Suggestions.
Hotkeys: Hotkeys allow you to set a quick key combo to have TextExpander perform an action, such as Open the TextExpander app, or create a new Snippet. Seealso Hotkeys.
Appearance: Choose whether you want TextExpander shown in the menu bar and in the Dock. You can also edit your display font for plain and formatted text Snippets. Seealso Adjusting App Appearance.
Update: See what version of TextExpander you're running and check for updates. You can also decide how often you want TextExpander to automatically check for updates. See also Updates and Account.
Account: View your TextExpander account, including your name, linked email address, the number of Snippets and Snippet Groups in your library, plus the options to sign out or manage your account on TextExpander.com.You can also check this area to see if you are connected to the TextExpander server, which can help troubleshoot syncing issues.See also Updates and Account.
Related