TextExpander for Mac 6.5, Windows 2.0, Includes Our New Snippet Editor with Visual Macros
With our newest TextExpander the date/time adjustments are cumulative which is more intuitive and provides much more flexibility.
For instance, now you can add one year and subtract two weeks to get the date for one year from now minus two weeks. If you do need to reset the date and time in your snippet, you can insert the 'Reset Adjustment' macro via the 'Date math' menu in the toolbar.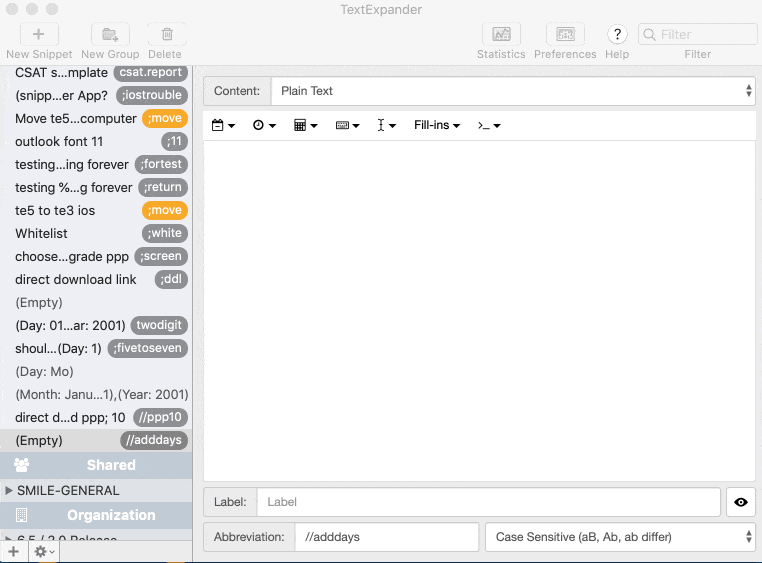 Use Reset Adjustment at the end of your date formatting to keep the formatting from impacting any other date or time macros in the remainder of your snippet.