Setting Up Single Sign-On (SSO) with G-Suite in TextExpander
Pre-req: You'll need to be the Google Workspace admin to complete the setup. 
Step 1 – Add the integration to your IdP
To get started, follow along with the instructions.
In 3.7 of the Google instructions, you'll be asked to provide your unique ID at the end of the ACS and Entity ID URLs.
---
Sample Screenshots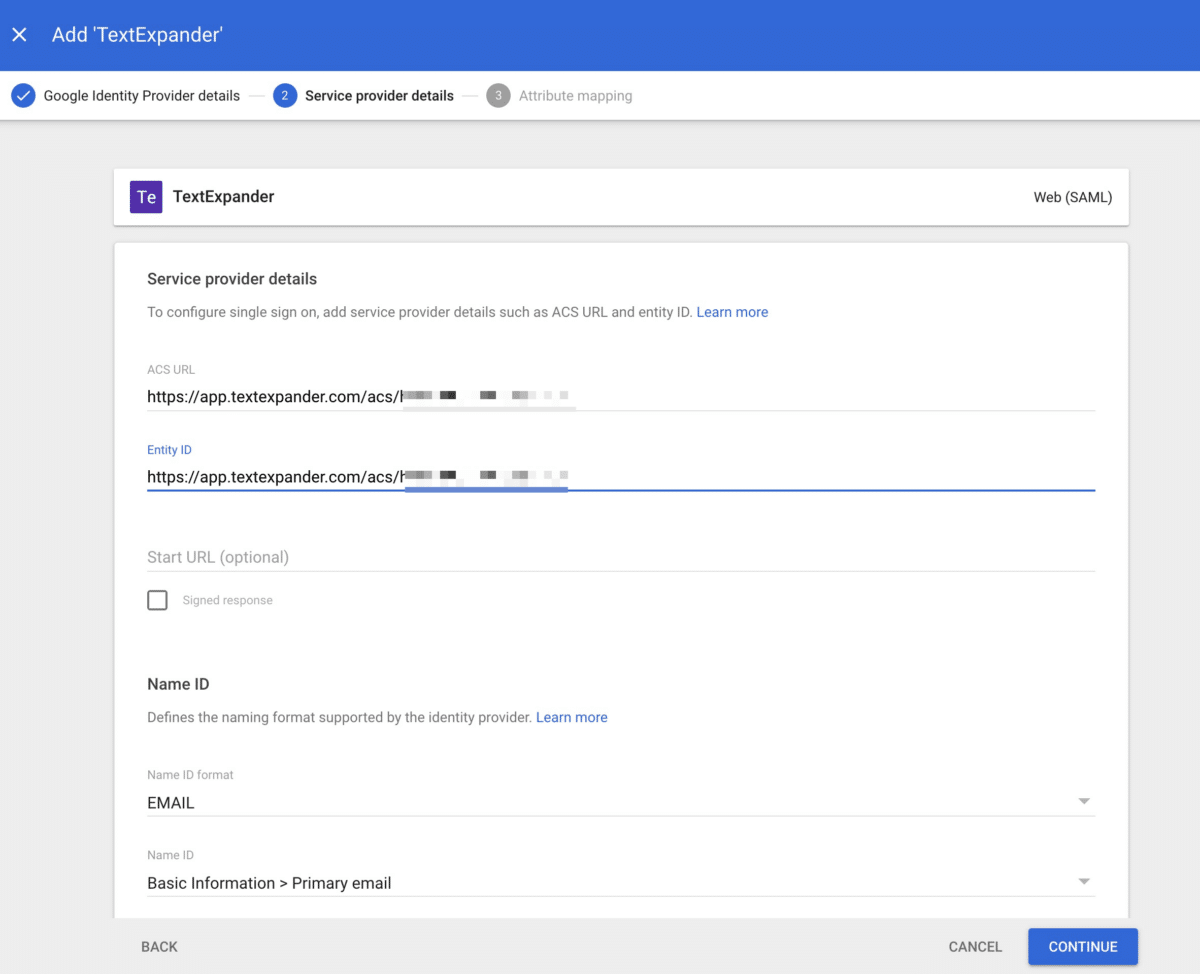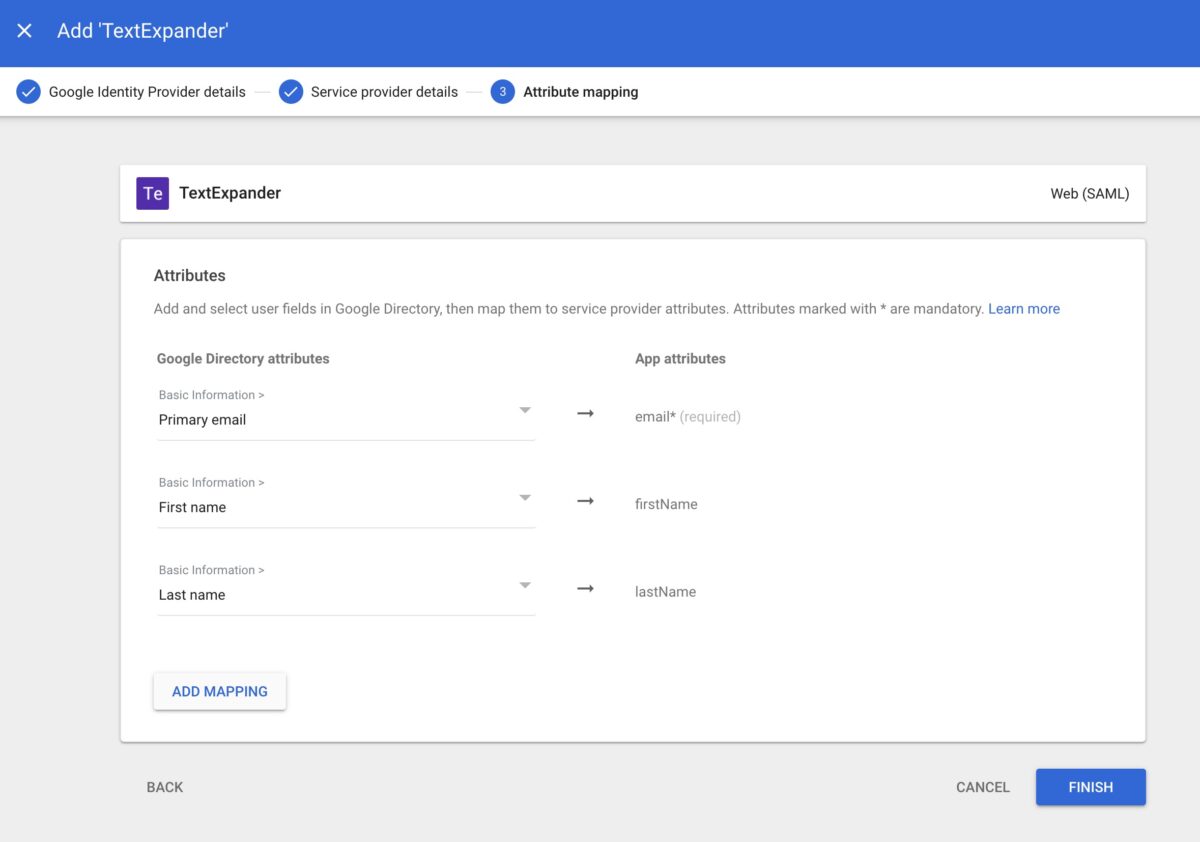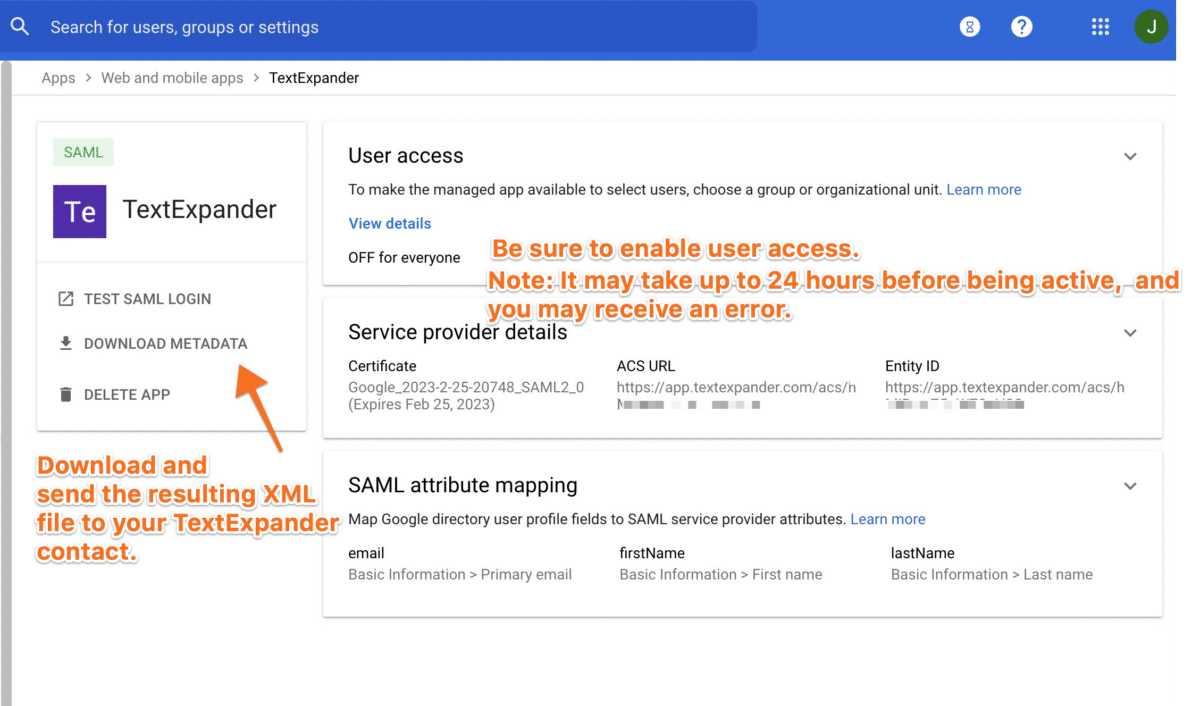 Step 2: Download and send XML metadata
Please download the XML Metadata file, and send it to me in your response.
Note: You'll be unable to test the SAML login until we've added the Metadata to your account.
Step 3: We'll get started with:
Setting up the IdP metadata in our system to enable SSO
Send you testing instructions.
During this configuration and testing phase, your users can continue to sign in with their TextExpander email and password. You should not experience any service interruptions during this process.
For your reference and troubleshooting purposes, I've included your custom details below.
Service provider details:
ACS URL: https://app.textexpander.com/acs/
Entity ID: https://app.textexpander.com/acs/
Name ID Format: Email
Name ID: Basic information -> Primary email
Attribute Mapping:
| | |
| --- | --- |
| Google Directory attributes | App attributes |
| Primary email | email |
| First name | firstName |
| Last name | lastName |