The challenges of talent acquisition in 2023 cannot be overstated. Recruiters face the daunting task of finding the right candidates among a sea of applicants while ensuring a seamless and efficient hiring process. It's no wonder many recruiters find themselves overwhelmed by the complexity of talent acquisition in a hybrid and remote world. However, there is some hope around these challenges. The rise of recruitment apps and productivity tools has revolutionized how recruiters approach talent acquisition. These apps offer a myriad of benefits that not only enhance efficiency but also lead to happier candidates and a more streamlined process.
Imagine a world where recruiting becomes a breeze and you cut out the wasted time. The most efficient tools optimize and automate every step of the hiring process. With the right recruitment apps, recruiters can say goodbye to manual, time-consuming tasks and embrace a more efficient approach. From sourcing and screening candidates to managing pipelines and scheduling remote interviews, these apps and services empower recruiters to focus their efforts on identifying the best talent for their organizations instead of fiddling with tools.
Having the best recruiting apps is not just about helping talent acquisition teams. Candidates also see the benefits of a well-designed, technology-driven hiring and interview process. With user-friendly interfaces, simplified application processes, and real-time communication, candidates feel more engaged and valued throughout their journey. The result? Fewer potential hires slipping through the cracks and an overall more positive candidate experience which can lead to better ranking on sites like Blind and Glassdoor.
"There will be a general theme of 'make every hire count. Hiring managers will be facing a new reality. You're not going to get seven hires this year to add to your team — you're going to get two, so really think strategically about what talent you need." John Vlastelica, CEO of Recruiting Toolbox
The evolution of recruitment apps
The world of recruitment has witnessed significant changes in the past five years. As technology has advanced and the dynamics of the workforce have shifted to new work styles, recruitment apps have evolved to meet the demands of the ever-changing environment. Let's take a closer look at how processes have transformed over the past few years and how the rise of hybrid and remote work has forced recruiters to adapt.
Traditionally, the recruitment process involved manual paperwork, lengthy email chains, and physical job postings. However, the game has changed entirely with the advent of recruitment apps like LinkedIn. These apps have revolutionized how recruiters source, screen, and communicate with candidates, streamlining the entire process.
In recent years, hybrid and remote work have reshaped the recruitment landscape. As organizations embrace flexible work arrangements, recruiters face the challenge of identifying and attracting talent from different geographical locations. Recruitment apps have risen to the occasion, offering features that facilitate remote hiring processes.
One notable change is the shift toward virtual interviews as hybrid and remote work are the default working model. With the help of video conferencing apps, calendar management services, and laptops with built-in webcams, recruiters can conduct interviews with candidates regardless of their location. This saves time and resources and opens up a broader pool of talent for consideration.
Moreover, recruitment apps have embraced features that enable collaboration among hiring teams. Previously, coordinating feedback and decision-making among multiple stakeholders was a cumbersome process. However, modern apps provide a centralized platform for team members to share their evaluations and streamline selection. No email chains are needed.
Another crucial aspect that has changed is the emphasis on the candidate's experience during the process. As the job market remains increasingly competitive due to remote work, organizations recognize the importance of providing potential candidates a positive and seamless experience. Recruitment apps now offer intuitive interfaces, mobile accessibility, and instant communication channels, ensuring that candidates feel engaged and valued throughout the hiring journey.
These apps have adapted to the rise of hybrid and remote work, offering features that facilitate remote hiring, virtual interviews, and streamlined collaboration. As technology advances, we can expect further innovations in recruitment apps as they continue transforming the talent acquisition process.
The criteria for selecting the recruitment apps
Let's dive into the criteria we used to curate our list and how we prioritized user-friendliness, features, and integration capabilities.
User-friendliness sits at the forefront of our evaluation process. We recognize that recruiters need tools that are intuitive and easy to use. A user-friendly interface ensures that recruiters can quickly adapt to the new app, minimizing the learning curve and maximizing their productivity.
Of course, features play a crucial role in determining the effectiveness of a recruitment app. We looked at the range of features each app offers, considering their relevance to the talent acquisition process. From applicant tracking systems and candidate screening tools to interview scheduling and communication, we examine how these features address the pain points of recruiters and streamline their workflow.
Integration capabilities are also a key consideration in our evaluation. We understand that recruiters often rely on multiple tools and platforms to manage different aspects of talent acquisition. Therefore, we prioritize apps that seamlessly integrate with other widely used tools, such as PeopleOps systems, email clients, or collaboration platforms.
By employing a streamlined criteria list, we can curate a list of top recruitment apps that meet the demands of modern talent acquisition. Our focus on user-friendliness, robust features, and seamless integration ensures that the chosen solutions empower recruiters to streamline their processes, improve efficiency, and ultimately allow for better hiring decisions.
The top recruitment apps
Finding the right recruitment apps can be a game-changer for talent acquisition. These tools offer a range of features that streamline processes, speed up communication, enhance collaboration, and ultimately help attract and hire the best candidates. Let's explore the top recruitment apps and discover their key features.
1. Zoom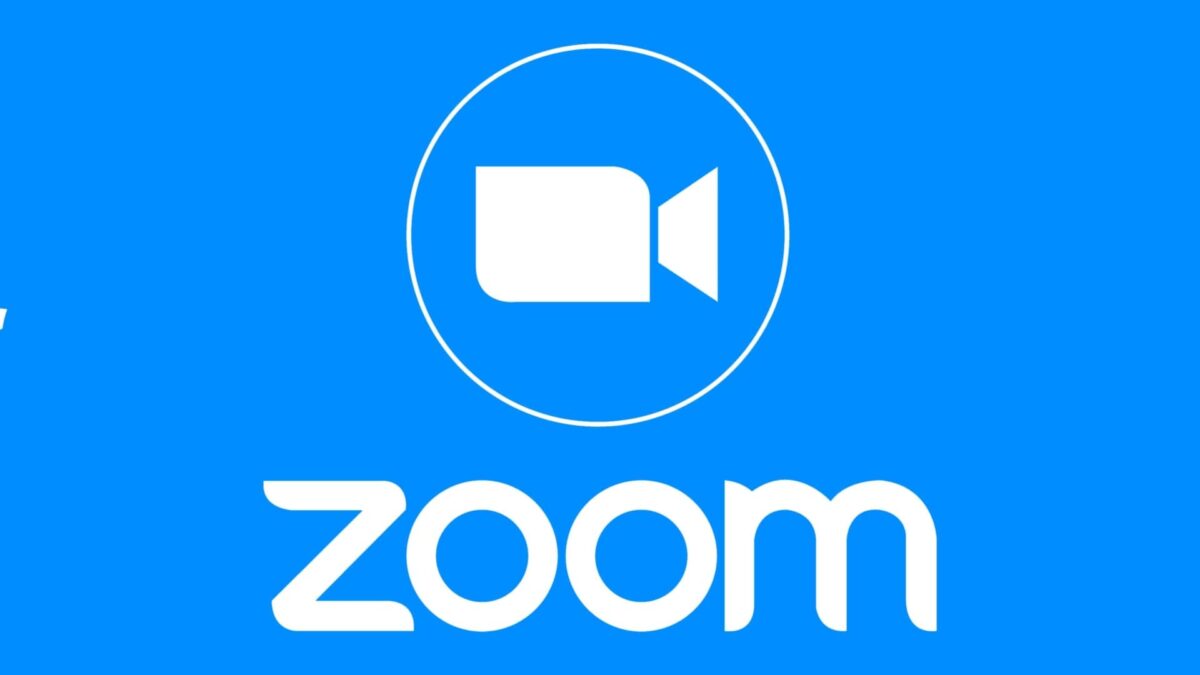 Zoom is an easy-to-video conferencing platform that allows for seamless remote interviews and virtual collaboration with your team. With high-quality audio and video capabilities, screen sharing, and recording functionality, Zoom makes it easy to conduct interviews with candidates and share presentations with hiring managers. In a post COVID-19 world, it's become the default video app for most organizations.
Key features:
Easy video conferencing for remote interviews and virtual collaboration
High-quality audio and video capabilities
Screen sharing for effective presentations and coding exercising
Recording and playback functionality for reviewing interviews or sharing with hiring managers
Easy for candidates to join meetings if they don't have a Zoom account
2. Slack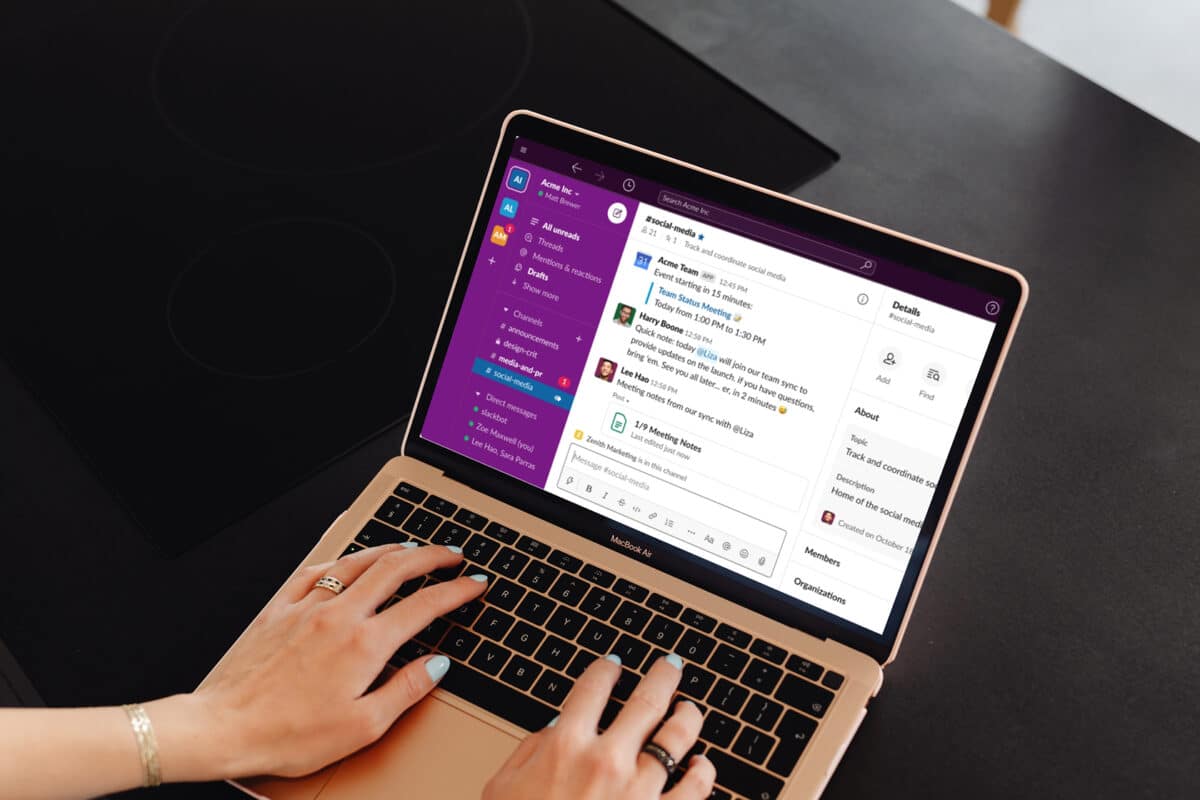 Slack is a real-time messaging and collaboration workspace that revolutionizes communication within the recruitment process among talent acquisition and hiring managers. Its dedicated channels for team collaboration and candidate discussions ensure smooth coordination, while integration with other apps allows for strong internal workflows
Key features:
Real-time messaging and collaboration platform for streamlined communication internally
Private channels for team collaboration and candidate discussions
Integration with calendar services
3. Microsoft Outlook
Microsoft Outlook serves as a robust email management system for recruiters in the Microsoft ecosystem. It can become a communication hub with candidates as they move through the process. Its calendar integration feature enables easy scheduling of interviews and coordination with hiring teams. Task management and reminder features help recruiters stay organized and on top of recruitment activities and next steps.
Key features:
Calendar integration for scheduling interviews and coordinating with hiring teams
Task management and reminder features to stay organized and on top next steps
Integration with the rest of Microsoft 365 for easy document sharing and collaboration
4. TextExpander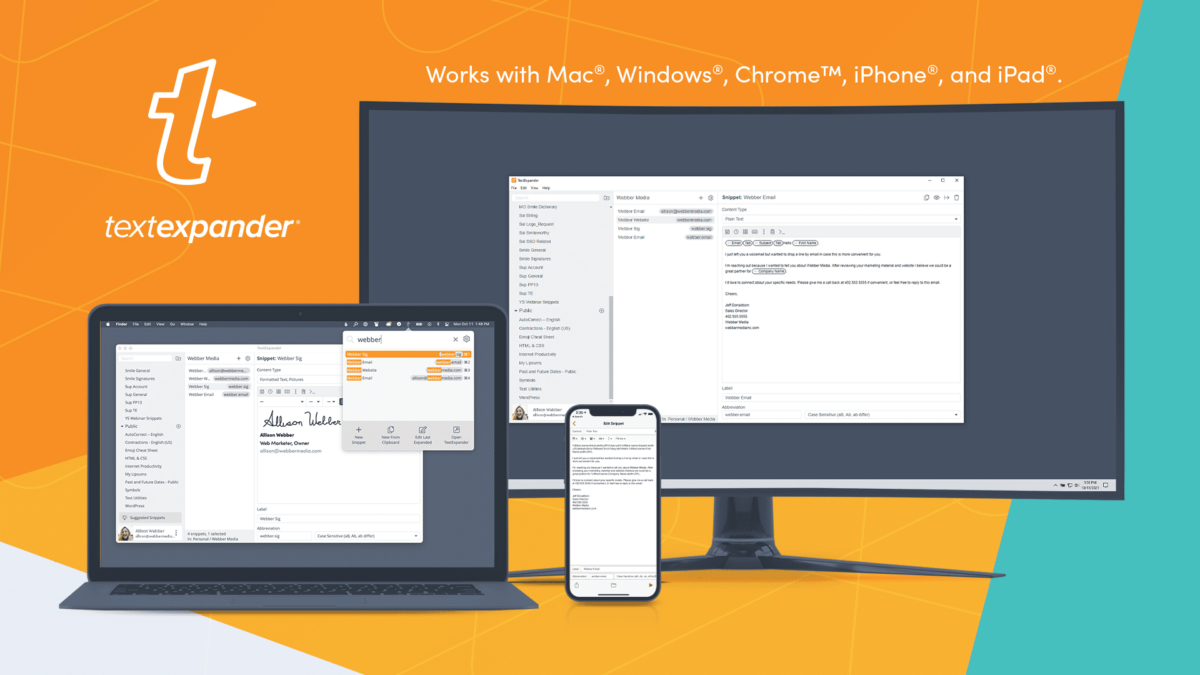 TextExpander is a powerful text expansion tool that boosts productivity as a recruitment app by automating repetitive communication with candidates and hiring managers. Recruiters can create customizable Snippets to quickly insert frequently used phrases or templates, saving valuable time as they go back and forth with candidates. Directors and managers can manage libraries of Snippets that their teams can use in facilitating interviews.
With TextExpander, reach more candidates by typing entire emails or LinkedIn messages with just a few keystrokes. Every minute you save typing can be one more candidate reached. You're likely reaching out to 50+ candidates a week, right? With TextExpander, you can speed up that process by expanding your frequently used text using Snippets while easily inputting additional text through fill-ins to make it more personalized. Because TextExpander works wherever you can input text, so you can use it across all your internal talent management tools.
Key features:
Customizable Snippets for automating repetitive communication, such as sending personalized emails or interview preparation information
Department-wide snippet libraries ensure all team members stay on brand
See how TextExpander works
Type this shortcut below em.seek
My name is [My Name] and I work on the talent acquisition team here at [My Company].
I know [Candidate's Company] is a great organization and that you may not be actively looking for something new. But, if you're open to hearing more about us, I think you'll be impressed with what we have to offer.
If I don't hear back from you here, I'll try to give you a quick call during lunchtime on [Day]. Of course, if there's a time that works better for your schedule, shoot me a quick reply, and I'll happily accommodate.
Looking forward to speaking with you!
[Your Name]
5. LinkedIn Recruiter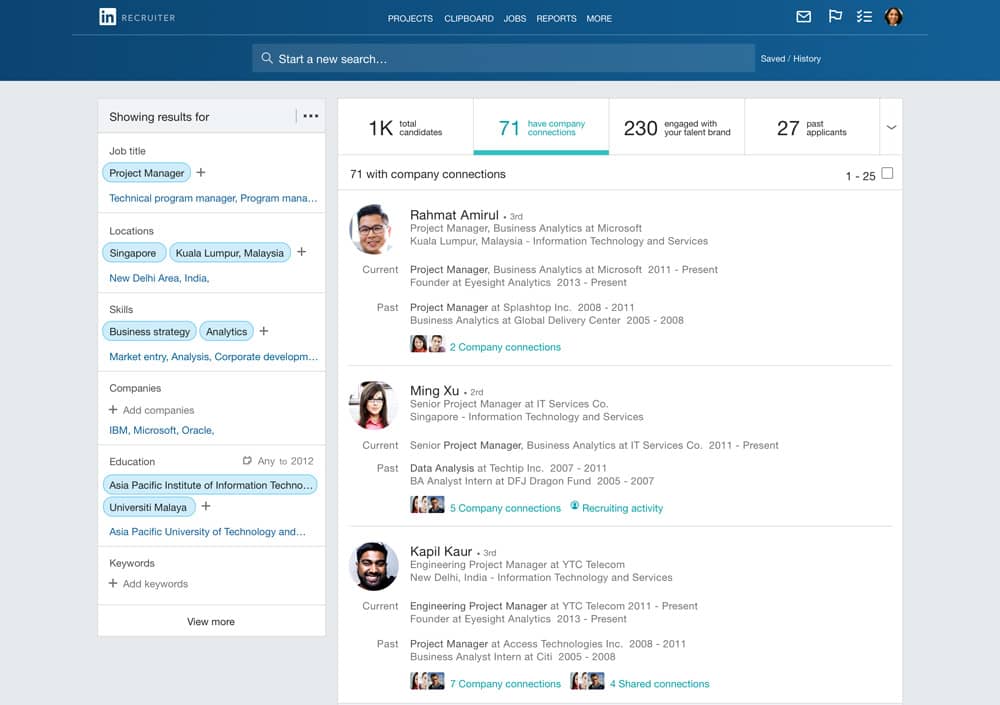 LinkedIn Recruiter is a talent-sourcing platform and recruiting app that provides access to a vast network of professionals. It's become a place where talent teams can learn about a candidate's work history in an informal way. Its advanced search filters enable recruiters to perform targeted candidate searches based on specific criteria such as years of experience or industry. LinkedIn InMail messaging facilitates direct communication with potential candidates.
Key features:
The largest work-based social network service
Advanced search filters for targeted candidate searches based on skills, experience, and location
Easy to find candidates when starting a talent search
6. Calendly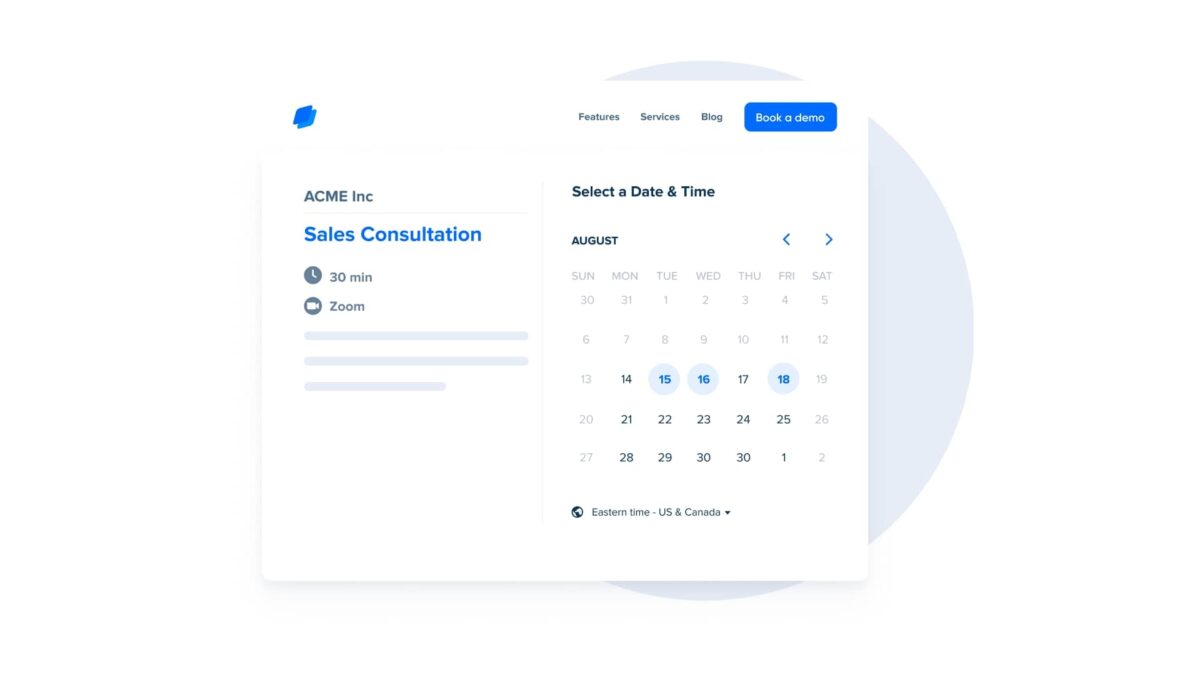 Calendly is an online scheduling tool designed to simplify interview and meeting scheduling. With integration with popular calendar services like Google Workspace Calendar and Microsoft 365, recruiters can easily find mutually convenient time slots to meet with candidates.
Key features:
Online scheduling tool for hassle-free interview and meeting schedules
Integration with popular calendar apps, such as Google Calendar and Microsoft 365
Customizable availability settings to accommodate different time zones and availability
Automated email reminders to reduce no-shows to interviews
7. Workable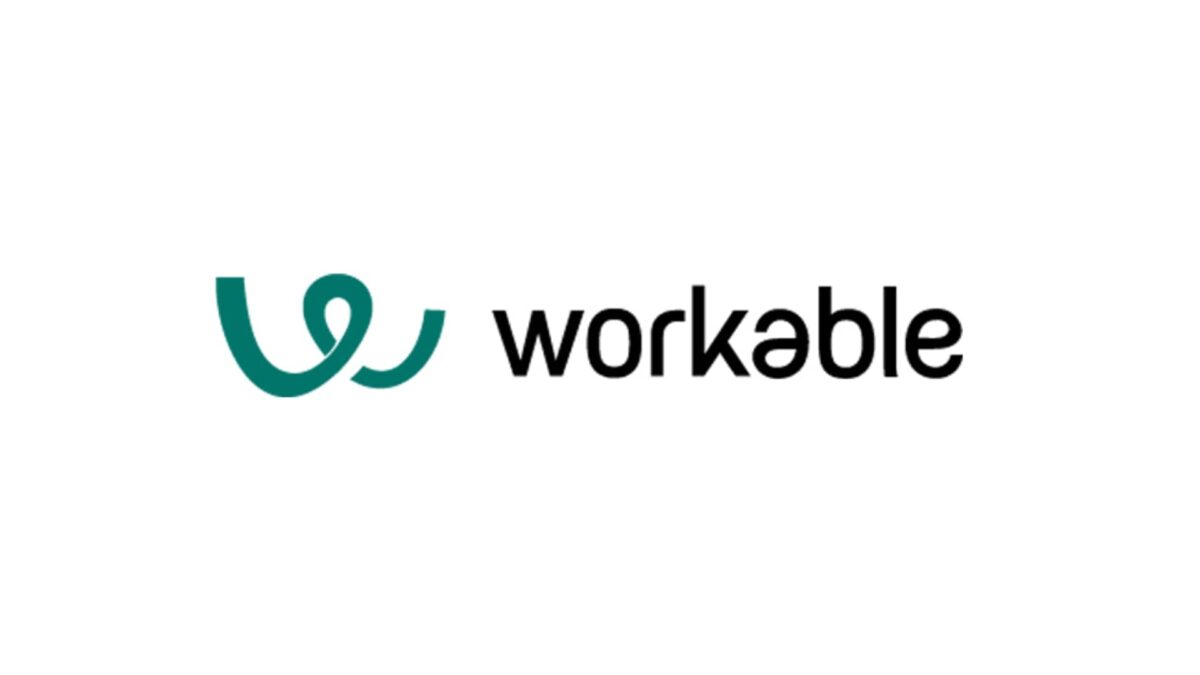 Workable is a one-stop shop recruitment software that covers the entire talent acquisition process—from sourcing to applicant tracking and collaboration. It streamlines candidate management, interview scheduling, and feedback collection from your company hiring managers, providing a streamlined hiring process.
Key features:
All-in-one recruitment software for sourcing, tracking, and feedback management
Integration with popular job posting boards and career websites for broad talent reach
8. Indeed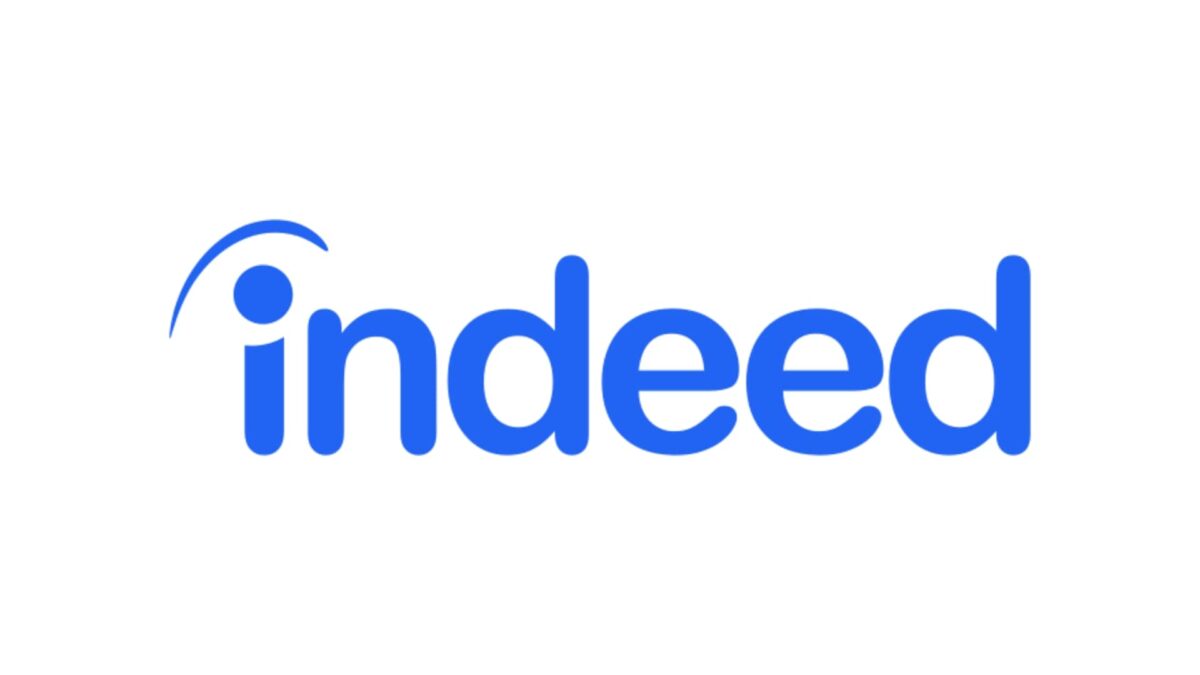 Indeed is a popular job posting board that offers a wide range of candidates across industries and locations. Recruiters can access a vast library of resumes and source potential candidates based on specific keywords and criteria. Indeed's employer branding tools help showcase company culture and attract top talent.
Key features:
One of the most popular job boards of the last 15 years
Resume database for finding candidates based on keywords and other smart criteria
Employer branding tools to help attract top talent
Wrap up on recruitment apps
Revolutionizing talent acquisition requires staying ahead of the game and leveraging the power of the best recruitment apps on the market. In this blog, we took a look at the top recruitment apps that can transform your hiring process to end up with a better candidate. From Zoom's seamless video conferencing for remote interviews to TextExpander's ability to expand frequently used text, these apps offer features that streamline communication and collaboration.
By incorporating these recruitment apps into your talent acquisition strategy, you can streamline processes, enhance collaboration, and attract the right candidates. As you search for potential apps, don't forget to focus on user-friendliness, feature set, and integration capabilities are key factors to consider when choosing the right apps and services for your organization.