Fill More Positions, Faster
TextExpander helps recruiters communicate with candidates and stakeholders fast.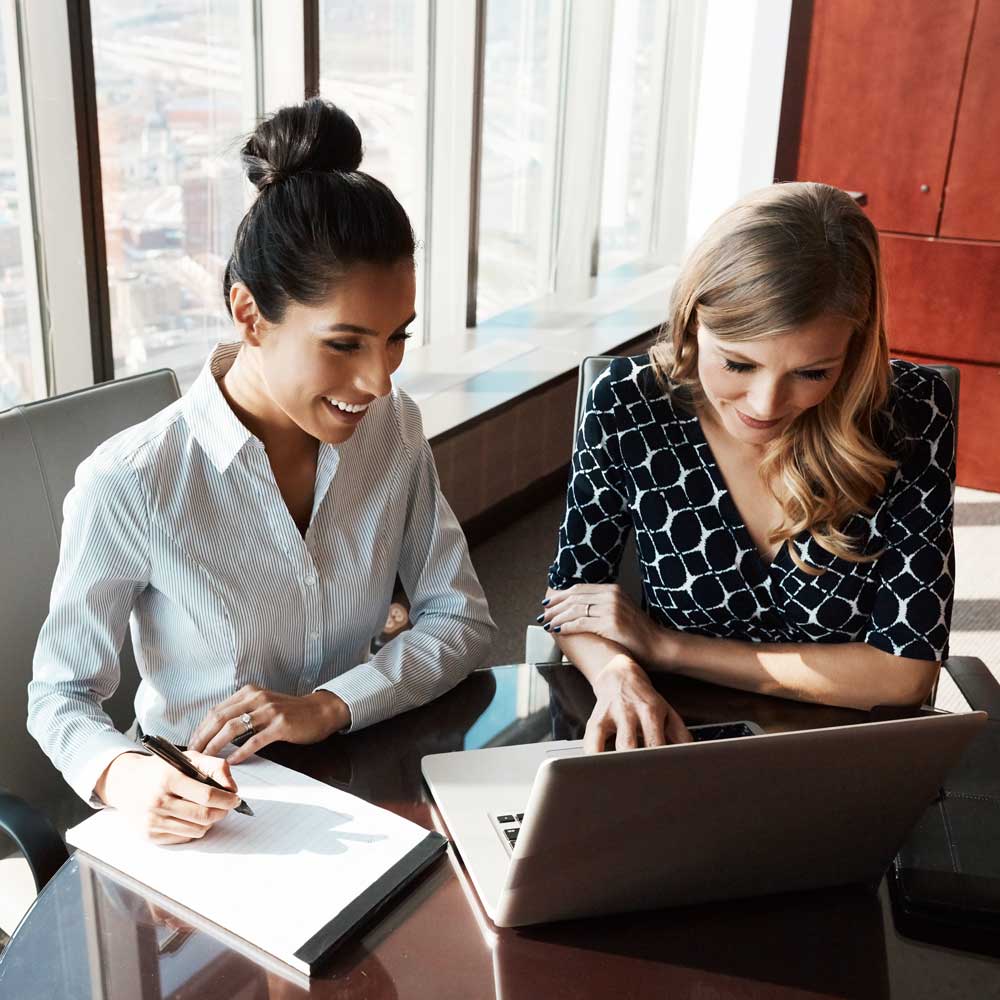 More Touches
Reach more candidates every day by typing full messages with just a few keystrokes. Every minute saved can be one more candidate reached.
Consistency + Flexibility
Access a shared library of text snippets and customize them on the fly to let each candidate know you're talking to them, not the masses.
Outreach from Anywhere
From email to ATS to LinkedIn, use TextExpander anywhere you can type.
Answer Common Questions in a Flash
Never type out or copy-paste the answer to a common prospect question again. Simply type a short abbreviation and watch it instantly expand into a text snippet with a full response. Best of all, it works anywhere you type so you can speak with candidates in their preferred channel.
Speed Up Sourcing With a Personal Touch
Easily send proven outreach messages from your recruiting team's snippet library in record time while personalizing each message as you go. Use our fill-in-the-blank snippets to make customization even easier, quickly putting your prospect research to good use.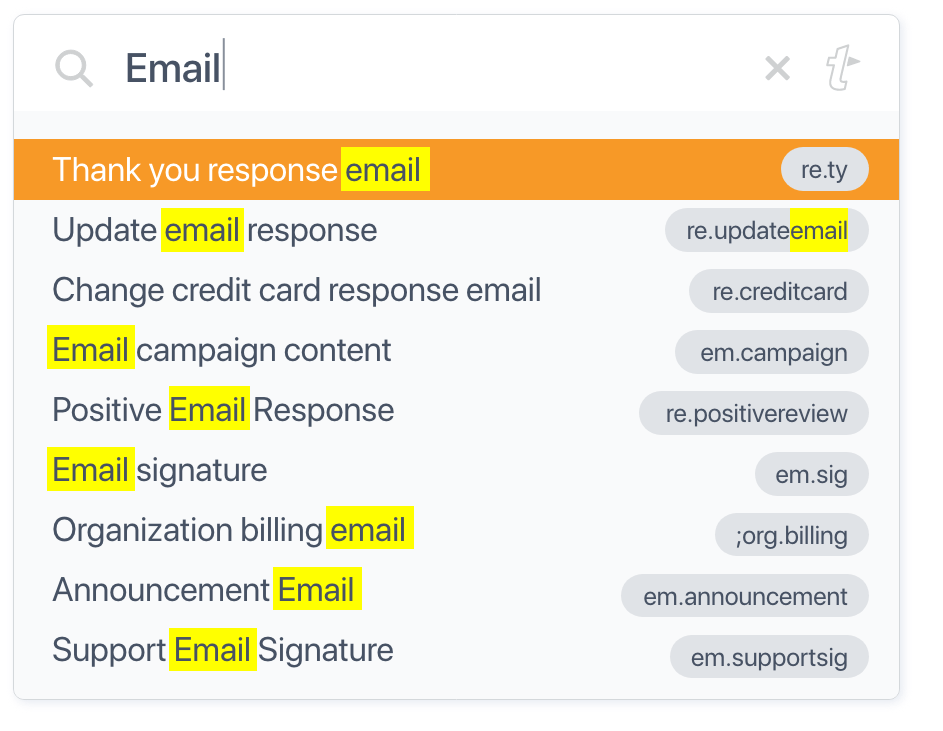 Work Faster, Everywhere You Work
Templates that live in one system can only get you so far. Whether you're reaching out to a candidate on LinkedIn, replying to a DM on Twitter, or sending an email through your ATS, your TextExpander snippets are there.
Keep Stakeholders in the Loop in Less Time
Typing the same few updates to hiring managers? Load your common internal messages into TextExpander and send quick but thorough updates to your team without taking time away from talking to candidates.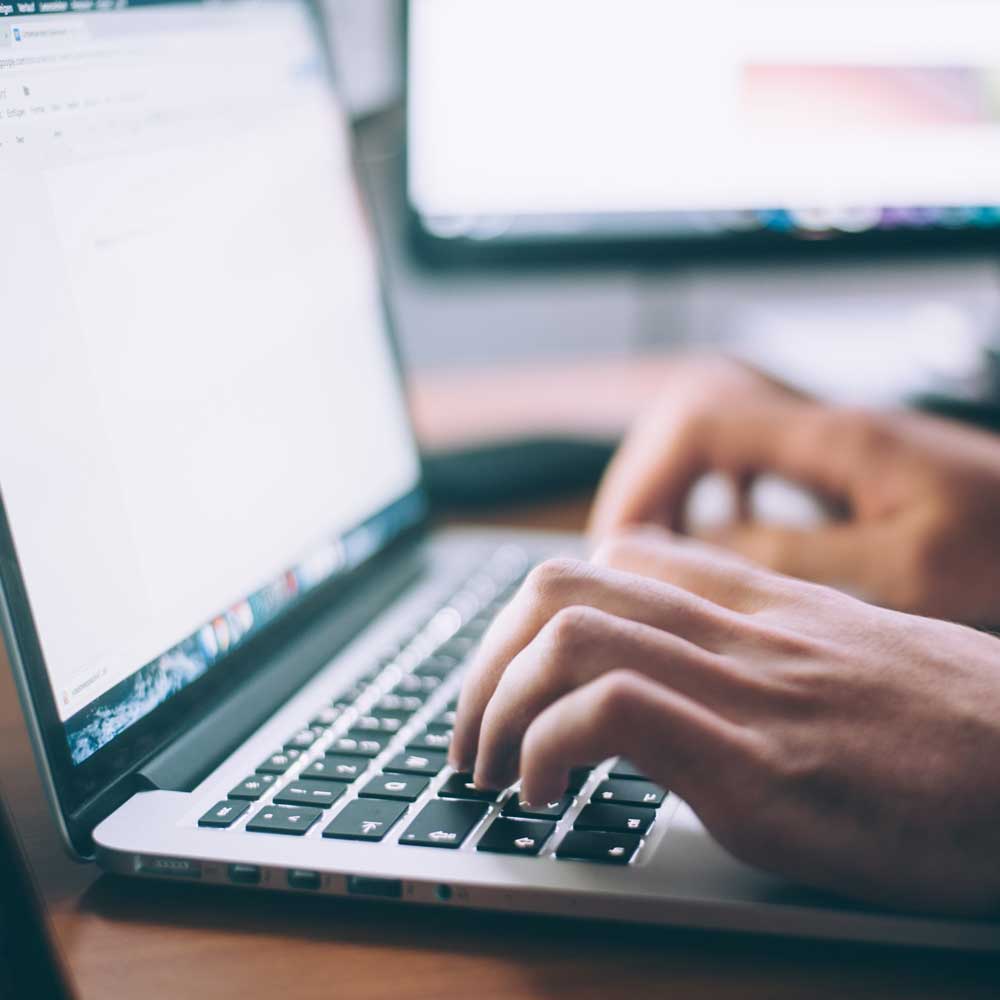 Simple, Consistent Interview Notes
Make sure your notes are consistent across candidates using snippets of your common interview observations. Objectively review candidate performance by starting with a snippet outline of your standard framework, then thoroughly engage in conversations with candidates while taking quick notes in your standard notation, stored in snippets.
Trusted by:
Same Recruiters,

More Top Talent

Free up your team's time from repetitive typing and make it easy for them to find and attract the candidates you seek.

Try TextExpander Free