Driving up sales is essential for a business of any size. Look no further if you've hit a wall and are looking for strategies to improve sales growth. We've curated our six top tips in today's blog post, plus we have plenty more posts on sales here on the TextExpander blog.
"We should seek to reach the smallest viable audience and delight them so thoughtfully and fully that they tell others"

Seth Godin
Identify Your Target Customer…
You know that one step in the recipe you always skip because you're so excited to bake a chocolate cake? This is the sales equivalent of that step, and we'd hate for you to miss it. Instead of greasing a tray, though, you're doing the work to identify your target customer, because your strategies are never going to land if you don't know who to aim them at.
Start by creating a buyer persona. You can give them a name if it'll help them feel real, but the goal is to identify a sales blueprint for the person you'd love to see become a loyal, dedicated customer.
Think about:
Which industry does your customer operate in?
What role does your customer have?
What age group do you want to reach?
Which social platforms are they active on?
What social issues do they care about?
…And The Problems You Can Help Them Overcome
Identifying your audience is only part of the journey: what specific problems can you help them address?
It can be tempting to get wrapped up in what we want to offer, instead of finding out how our dream customer needs our help. This can be a combination of polling, interviewing your dream customer, and then applying your industry expertise to find them solutions.
Be Strategic With Your Social Media
Social media is a powerful tool for growing businesses . . . when used well. It's often one of the go-to strategies to improve sales growth among young businesses. It can be more direct than many traditional marketing methods appear.
That said, social media management can get expensive without its due strategy. It's easy to sink time and resources into copying trends or exciting platforms without assessing what would be the most effective way to use each app.
Instead, remember that:
Less is more. Focus on the relevant platforms to your target audience, and concentrate on on-brand, creative content.
Trends are great to pay attention to, but be selective. Go for the trends that fit with your audience and with you as a business.
Create 3 – 5 "content buckets," key themes that any content you share should fit into. It'll keep your presence coherent and consistent.
When it comes to the content itself, don't forget that:
Video is currently doing well across multiple platforms.
Recycle! Carefully reuse images, video, and copy from longer-form content onto short-form apps, and if an idea does well, don't be afraid to revisit it.
Personal branding is huge right now, so build your own and encourage your team to build theirs.
Remember that advertising might be more cost-effective than lots of contact hours.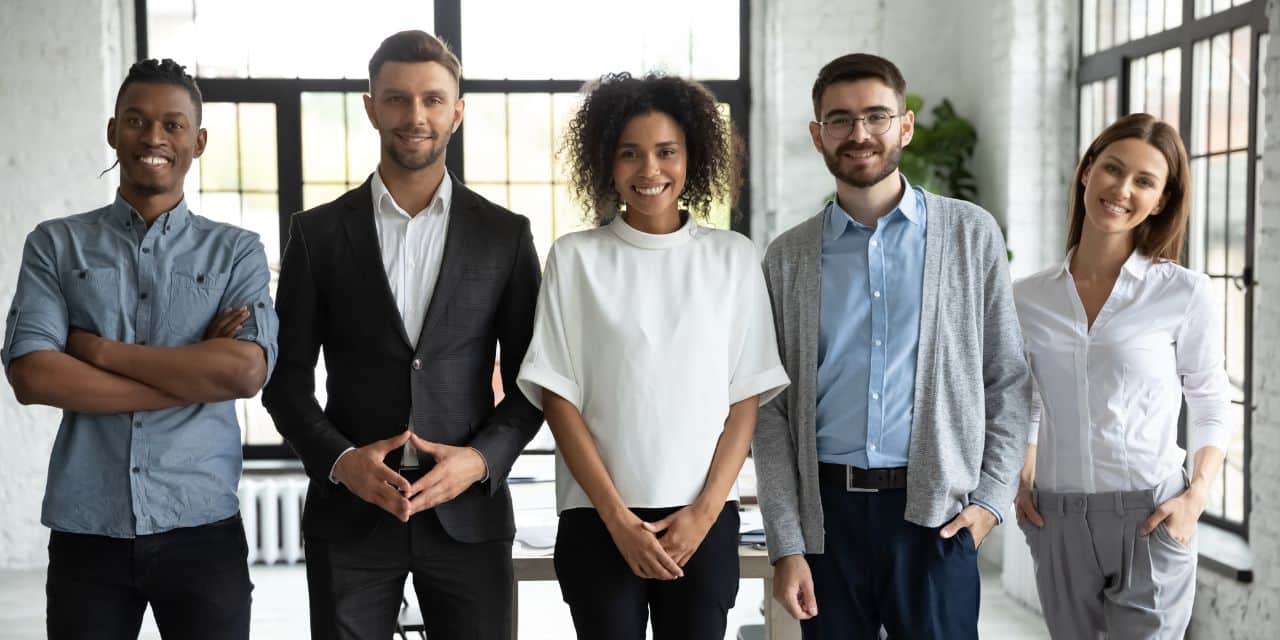 Remember The Power Of Human Connection
Is it just us who have been craving genuine connection post-pandemic? Judging by the attendance of events like MozCon, we're going to say no!
With so many aspects of our lives taking place online, finding ways to remind customers we are human can be eye-catching. Some ways to get started are:
Networking. For solopreneurs and freelancers, networking can be an especially effective strategy. Be selective about which events you attend and come with business cards or QR codes ready. The Harvard Business School has a wonderful guide here and we have our own [on the TextExpander blog](https://textexpander.com/blog/networking-best-practices} to get you started.
If you're a growing business, consider getting a booth at a convention or even sponsoring an event relevant to your industry. This can be a great way to gain visibility and chat with potential customers, showing off your warm and friendly team.
Don't Forget The Importance Of Existing Customers
So often, when we think about strategies to improve sales growth, we think about how to attract new customers. In truth, custom gained from returning customers is wildly more profitable than chasing new business. Your marketing and sales strategies should reflect how valuable this demographic can be! If you'd like to learn more, we've written all about it in this recent blog post.
Do Your Competitor Analysis
Still not landing the sales? Maybe you've not analyzed what your competitors are up to effectively enough. We totally understand that there's a fine balance here. You don't want to become so immersed in your competition that you end up emulating them, or getting uninspired. Equally important, though, you don't want to be completely out of touch with what they offer, how they communicate, and what they charge. Often we think that we're quiet because we are overcharging, but in fact, the opposite can be true. There's a great guide to competitive analysis here if you're ready to go further.
Takeaways
If you're struggling for sales, make sure you actually know your target customer and are offering solutions they are genuinely interested in purchasing.
Use social media, but with strategy. Ads can be a less time-intensive alternative to organic growth, while focusing on too many platforms can get costly too.
Find offline ways to stand out, by attending or sponsoring events and making cold calls if you're in a real rut.
Existing customers are vital too! Make sure your sales and marketing strategies include them.
Don't forget to check in with your competition periodically. We often think the solution to slow sales is slashing prices, but undercharging could be harmful too!
If you're looking for more strategies to improve your sales growth, we recommend reading: