As leaders, learning how to motivate employees is essential. If you're looking for practical ideas on how to increase employee productivity in the workplace by inspiring your team, keep reading.
Encourage and Support Creative Ideas
Want to really wow your employees? Make them feel valued for their creativity. For many team members, a space that welcomes their ingenuity will feel incredible.
Get started by:
Always responding to an idea from an employee. If they've taken time out of their day to email you with a suggestion for a service or change to your work style, at least thank them for it, even if you won't be acting on it there and then.
Have an "ideas wall," or ideas Asana board, that anybody can add to. Once a month, go through the ideas and use the best ones.
Have an annual "Creativity Award", that recognizes someone who offered great ideas that year.
Embrace failure. Let people understand that they are allowed to try and even fall short, and praise them for their efforts over their results.
"There is no innovation and creativity without failure. Period."

Brené Brown
Give Rewards That Think Outside The Box
When thinking about how to motivate employees, we often forget to go off the beaten track. There are many alternatives to salary increases when these aren't possible. These might even be more meaningful ways to show employees you value them.
One great example is rewarding an introverted team member with an office with a door instead of leaving them in an open-plan workspace. If you were looking to reward the same team member on a remote team, you could upgrade their noise-canceling headphones. For your social butterflies, organizing regular office events will help them feel appreciated. We've shared some team-building ideas for remote teams here.
You could also consider:
Taking the team out for dinner after a project closes or sending Uber Eats vouchers to reward remote teams.
Offering annual leave bonuses alongside or instead of traditional salary bonuses.
Giving Spotify or Apple Music subscriptions that employees can enjoy while they work.
Making donations to charities that they get to choose.
Purchasing your team coffee subscriptions or credit at their local coffee stop.
Give Your Employees Greater Autonomy
Granting autonomy is an evidence-backed answer to the question of how to increase employee productivity in the workplace. In 1985, psychologists Richard Ryan and Edward Deci recognized autonomy as one of the three pillars of their theory of intrinsic human motivation. Their evidence found that this self-led motivation was "the foundational catalyst of human success and fulfillment." In essence, their findings show that feeling we have some level of self-determination makes us happier.
Evidence has shown that autonomy over their schedules is hugely desirable to a majority of employees. A recent hybrid working survey found that 61% of employees said they would prefer if management allowed team members to come into the office when they need to and work from home when they need to. TextExpander is an asynchronous and remote team, and our team members have repeatedly shared how motivating they find this approach.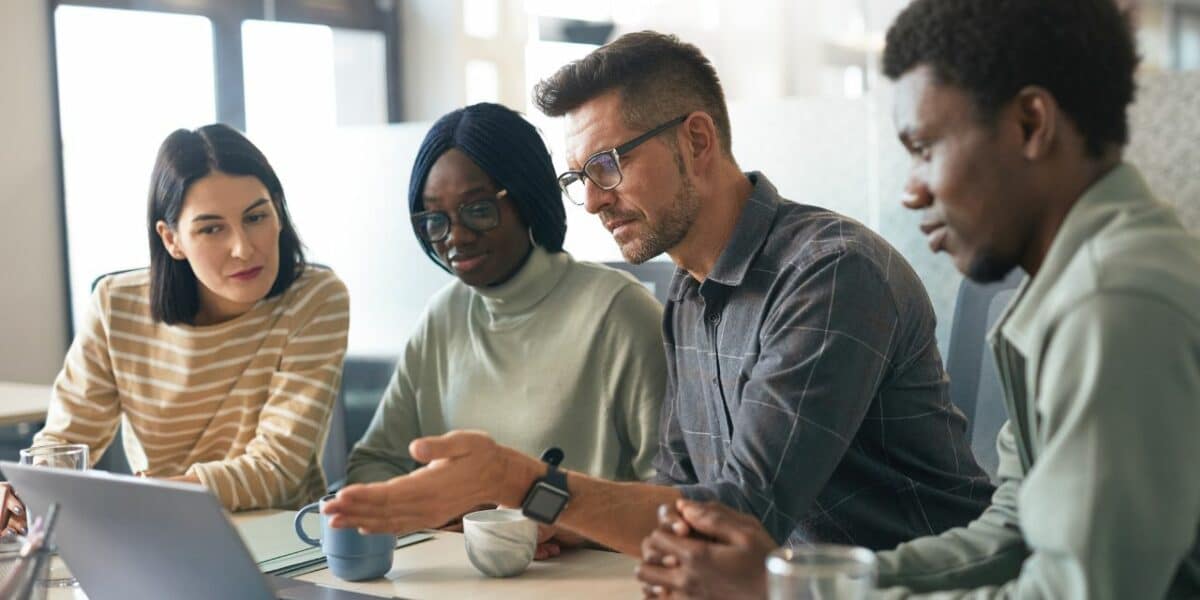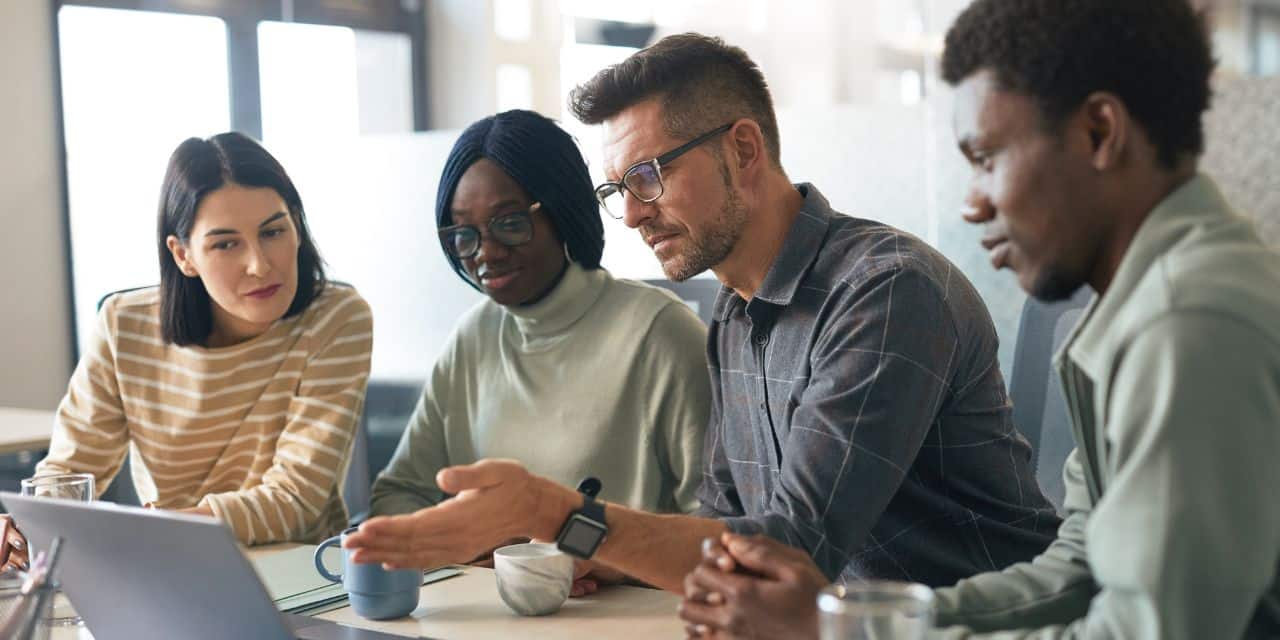 Consider Asking Your Employees To Take A Personality Quiz
Catering your leadership style to your employees can be a powerful way to show they're valued. One way to help establish what your team needs from you as a leader is to ask them to fill out a personality questionnaire and adapt your communication to their typing.
An extremely popular personality test is the Myers-Briggs personality test, though many recommend the Big 5 test, too. Whichever you go for, do your best to research what management approach your team members favor.
Once your team has taken their personality tests, ensure you have the results visible for your reference. A printout on the wall or desktop background will help you memorize their types. Next, spend some time researching what styles of management suit the personalities on your team – this HubSpot article will get you started with the Myers-Briggs test, for example.
Ask Your Direct Reports How They Like To Be Managed
We love this suggestion from HubSpot, who has a great guide to motivating a sales team here. As leaders, it can be easy to forget that the most valuable resource on how to motivate your employees is your very own team. In addition to profiling them, why not interview them about what they enjoy and don't enjoy about your management style?
Ideally, regular employee feedback should be something you ask for already, but if not, it's time to get curious.
Create A Welcoming Environment To Work In
Being in a workspace that feels good is motivating. For in-person teams, you might want to research what makes a workspace inspiring. For remote workers, there are so many ways you can help your team feel inspired when working from afar:
Send everybody the same seeds for a desk plant you can all grow together – perhaps you can start a #spiderplantupdate Slack channel.
Gift everybody a $15 Amazon gift card to help decorate their home offices, and host a competition to decide who spent theirs best.
Create a helpful to-do list desktop background template they can edit in Canva with their own tasks for the week.
Welcoming doesn't just mean being physically pleasant. Think about rituals that would make your workplace a friendlier, more inviting environment, such as:
Host a weekly Friday lunch, in-person or on video call, where everybody stops at the same time to chat together.
Assign buddies. Pair employees with someone totally outside their department for informal co-mentoring. You can switch the bodies monthly to encourage more connection.
Pay for a series of yoga classes for your team. Ask your employees for a great teacher recommendation and invest in some team t-shirts to wear as you practice in person or online.
Takeaways
Embrace creative ideas. Create an "ideas wall/Asana board", give an annual creativity award to your most ingenious thinker, and normalize failure.
Try offering creative rewards to employees. Consider Deliveroo vouchers for hitting milestones, annual leave bonuses instead of salary bonuses, or charitable donations of their choosing.
Autonomy has been shown to boost fulfillment and productivity. Consider approaches like asynchronous work that help employees feel empowered.
Use personality quizzes to cater your management style to individual team members.
Interview your employees about how they like to be led and ask for feedback regularly.
Help employees to make their surroundings more pleasant to work in through houseplants, great office design, or thoughtful desktop wallpapers.
Foster a welcoming environment through communal activities like co-mentoring and exercise classes.
If you enjoyed this post, we also recommend reading: