In the last of this three-part series, we'll highlight the must-have tools that help remote recruiters stay connected with their teams. See: Part 1 | Part 2 | Part 3
The advantages of remote work are well documented.
From an unbeatable commute to better employee satisfaction, working remotely is a boost to both employees and employers.
Use these cutting-edge apps to make managing your remote recruiting workflow a cinch.
Team Communication
Communication is the "oxygen of a distributed company." Use these communication tools to maintain a healthy level of communication across remote teams.
Slack
Slack is the hub for your team and your work. It's a single place for messaging, tools and files — helping everyone save time and collaborate together.
Rocket.Chat
Rocket.Chat is free, unlimited and open source. Replace email with the ultimate team chat software solution.
Chanty
Get more things done, together Chanty is simple AI-powered team chat with unlimited message history.
Time Management
Good time management allows you to "accomplish more in a shorter period of time." Conquer time as a remote recruiter with tools like these.
Rescue Time
A personal analytics service that shows you how you spend your time and provides tools to help you be more productive.
Everhour
Time tracking software equipped with budgeting, forward resource planning, expenses tracking, visual dashboards and flexible reports.
Toggl
Toggl is a simple time tracker with powerful reports and cross-platform functionalities.
Time Zone Tracking
When team members are spread out over states or even countries, working across time zones can get tricky. Use these apps to effectively tackle worldwide scheduling.
Everytime Zone
Using this colorful, quick reference tool, you'll never warp your brain with time zone math again.
Spacetime.am
Bring your remote team closer. Work hour and time zone management for distributed teams.
The Time Zone Converter
The Time Zone Converter converts times between major world cities, countries and timezones instantly as you type.
Workflow – Job Tracking
Recruiters and sourcers support multiple roles and managers. Keep track of your progress for each role with tools like:
AirTable
Airtable works like a spreadsheet but gives you the power of a database to organize anything.
GitHub Issues
Issues are a great way to keep track of progress notes, hiring manager requests, and sourcing efforts for your roles.
Sheets
Google Sheets makes your data pop with colorful charts and graphs. Perfect for tracking active sourcing requisitions, candidate short lists and prospect lists in lieu of a CRM.
Writing Productivity Tools
Little known fact: recruiters write a lot. Strive to work smarter, not harder, with these apps.
TextExpander
Great for speeding thru anything you have to type or repeat, such as candidate replies, interview requests and standardized confirmation emails. To get you started out here are some ready-made emails and replies which work in TextExpander over on the Public Groups page: The Ultimate Recruiter Starter Pack: Talent Team, The Ultimate Recruiter Starter Pack: Candidates, Recruiting Snippets: Simplified (One-Liners)
Grammarly
Grammarly is an online grammar checking, spell checking, and plagiarism detection platform.
Hemingway App
Hemingway App makes your writing bold and clear.
Bonus
Loom
Loom helps you get your message across through instantly shareable videos. It's ideal for recording quick messages for your team or creatively delivering updates to candidates.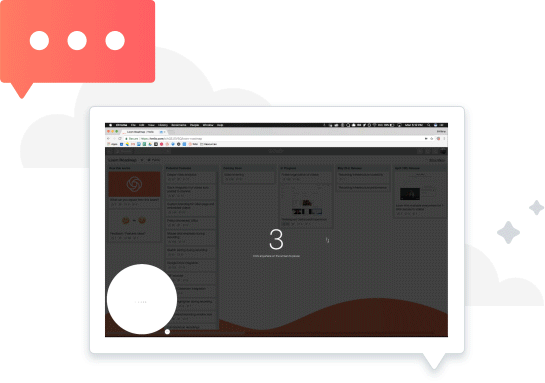 Final Note
For inspiration and ideas on structuring your remote team, check out The Remote Manifesto.
What remote tools from our three-part series are you excited to explore? Let us know on Twitter or in our TextExpander Facebook Group.