With the processing power and memory of iPads now closely matching those of the Macbook, the added benefits of portability, low weight, and a helpful touch screen could easily sway you towards switching from a traditional laptop.
In this article, we walk you through how to get the most from your iPad for work. Whether you've made the leap or just considering an additional working device, we'll show you how to get more from your iPad.
The Best Work Apps for iPad
Applications are the fundamental building blocks that make-up your iPad. From file organization to word processors, there is an app for almost everything. Finding the best apps can help increase your productivity and increase your success rate whatever your role.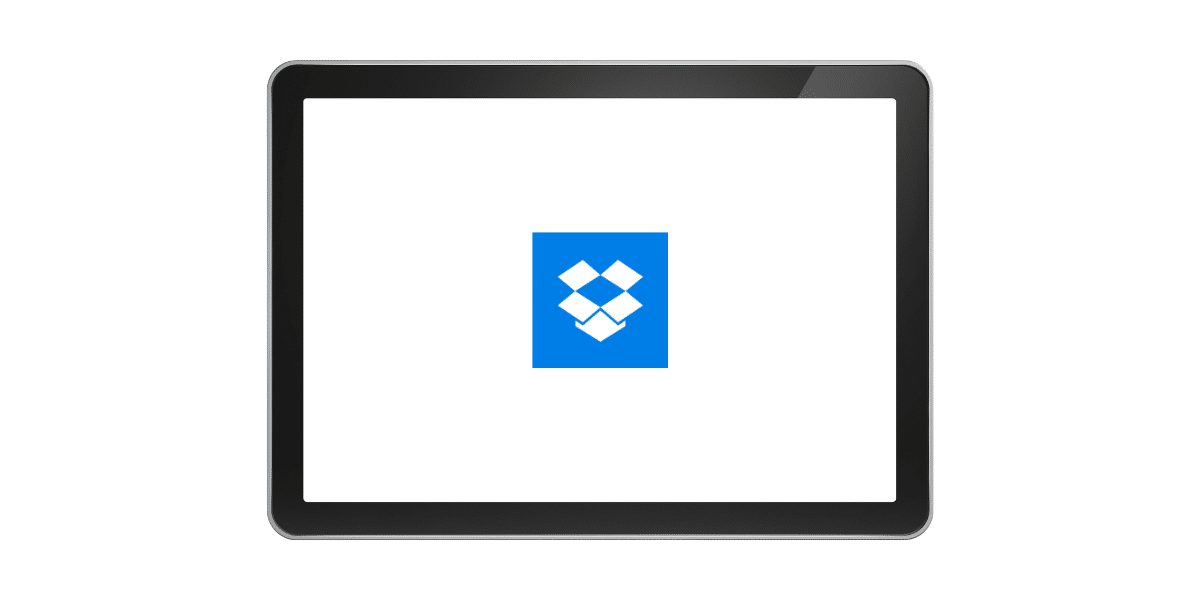 Dropbox
First, a place to store your files. Dropbox allows for seamless file hosting and sharing, whether you're a business of one or leading a team. You can create, store and share cloud content from everywhere you work, including Google Docs, Sheets and Slides, Microsoft Office files, Dropbox Paper and any other file you've uploaded to Dropbox. Being able to access your team's work from whatever device you're on – whether it's your iPad, laptop, Desktop, mobile device or any web browser – means no chasing people asking for files.
Microsoft Office 365 Apps
There are many word processors, spreadsheets and presentation apps and it can be worthwhile to opt for industry-standards such as Microsoft Word or Microsoft Excel, and the rest of the Microsoft Office 365 applications. If you are already experienced with using these platforms, it will be easier to use them to their full potential on your iPad, as well as ensuring that anything you send to customers or colleagues is compatible with their machine.
Dictation
One way to seriously increase your productivity on your iPad is by introducing a dictation app such as Dictation.
Being able to quickly dictate your thoughts into text is especially useful for:
Multitasking, so you can write while walking or cooking
Speed – if you need to get your thoughts to paper quickly, talking is faster than typing
The accessibility community
MindNode
iPads are the perfect place to visualize and explore ideas. Using a mind mapping app like MindNode helps easily structure complex ideas to help you – and your team – make sense of your great ideas.
Things 3
Task managers like Things 3 are perfect for the busy iPad user. The app's simple layout makes it incredibly easy to plan your time and break down large tasks into smaller chunks.
TextExpander
You can use TextExpander on your iPad.
With TextExpander for iPad you can:
Create a library of frequently-used short abbreviations that expand into long snippets of text.
Save time composing emails, tweets, or other notes by using your snippet abbreviations.
Expand snippets in any app using the TextExpander custom keyboard.


How to set up TextExpander on iPad:
Go to Settings > General > Keyboard > Keyboards > Add New Keyboard
Under Third Party Keyboards, tap TextExpander, then one or more supported languages with which you'd like to use it
Tap the TextExpander keyboard(s) you added, then tap Allow Full Access
Once you have set this up you simply need to hold down the keyboard selector located to the bottom left of your keyboard (this is likely to look like a globe key) and select the TextExpander keyboard. Then type in the abbreviation for the snippet you want to use.
Power Productivity by Using Slide Over
The Slide Over feature on your iPad is a useful tool that allows you to seamlessly switch between helpful apps without the need to constantly flick back and forth to the home screen.
How to Use Slide Over:
Open an app and swipe up from the bottom of the screen to open the Dock.
On the Dock, touch and hold a second app and drag it to the screen.
How to Use Slide Over in Split View:
When working with two apps in Split View you might want to open a third app in Slide Over. You can do this by opening the Dock (swiping up from the bottom of the screen) and dragging the app on top of the app divider.
Once you have set up your favorite apps in Slide Over you can cycle through them in any other app on your iPad, which is particularly useful when multitasking. Pull up your calendar app when on a video call to check your availability, or refer to your research notes when writing a report without leaving your writing app.
Using the TextExpander app in your Slide Over menu can help you rapidly access your snippets when filling in any field, this is especially useful when paired with an email app, word processor, or when filling out repetitive forms.
How to Use Slide Over or Split View with TextExpander
Open TextExpander in Slide Over: Drag from the bottom of the screen to bring up the dock.
Tap TextExpander and drag it up to the side for Slide Over.
Once TextExpander is in position, select the snippet group you'd like to use.
Drag (tap and hold, then slide) the snippet from TextExpander to the text area you're working in. If it's a fill-in snippet, you will be prompted to enter the fill-in information in the TextExpander window. If you are not using a hardware keyboard, the onscreen keyboard will pop up and allow you to fill in the formatted sections.
To dismiss TextExpander in Slide Over, simply swipe it away from the middle of the inside edge.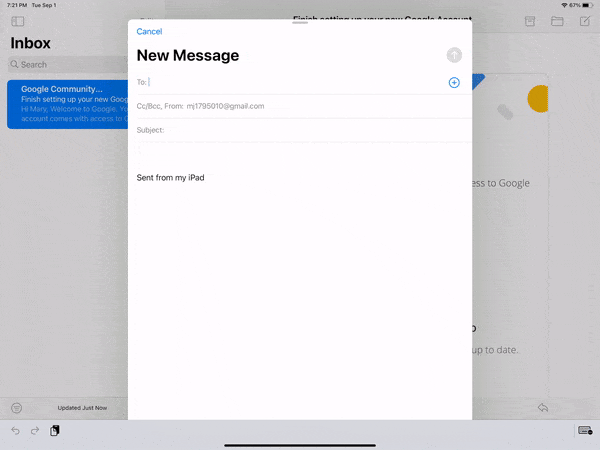 TextExpander used in Slide Over and Split View with a Magic Keyboard
Use multitasking to switch TextExpander to Split View:
Drag TextExpander down from the top of the floating window. You should see the windows resizing. Release TextExpander and it will open side-by-side in Split View. Use the same steps to take TextExpander back to Slide Over.
These steps should be operational with official Apple hardware keyboards such as the Magic Keyboard along with third-party keyboards.
Choosing a Mechanical Keyboard
Pairing your iPad with a quality mechanical keyboard can increase efficiency and free up screen space so you can focus on the task at hand.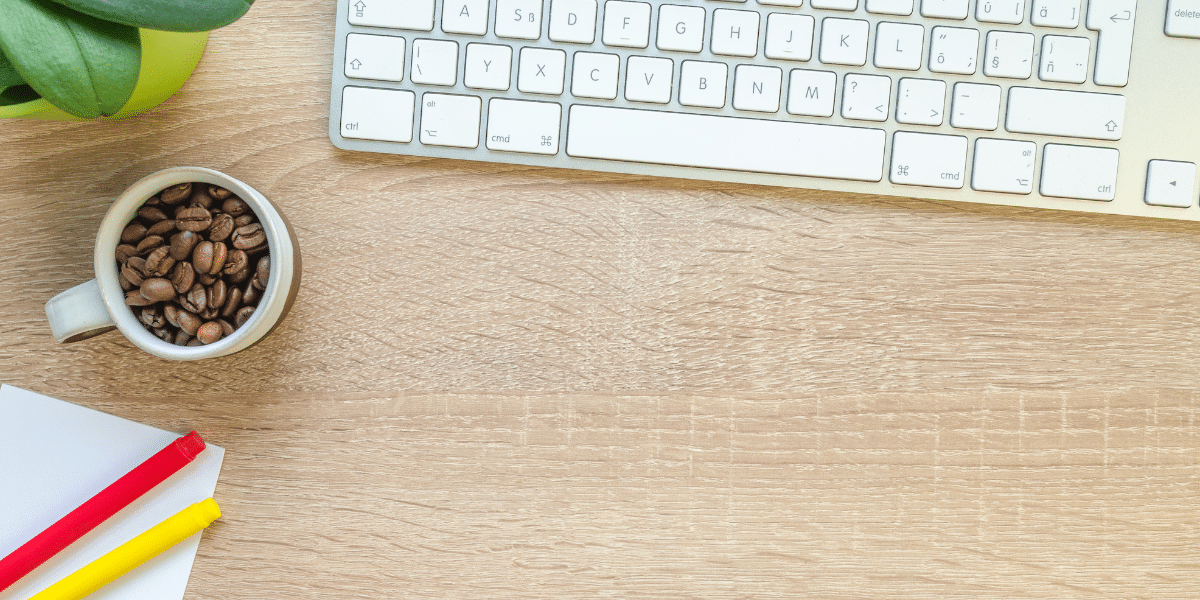 Apple's Magic Keyboard for iPad connects directly to the iPad and offers easy integration and a simple way to keep your iPad screen in place.
If you are looking for something more cost-friendly, Apple also stocks Logitech keyboards and mounts for use on their iPads.
If you're looking for a full-size, portable option, check out the Matias Folding Keyboard for iPhone, iPad and Mac, a clever full-size keyboard that folds in half for storage, great if you're a frequent traveler, but don't want to compromise on size.
Brydge also offers a solid alternative to the Apple standard iPad keyboard. The keyboards from Brydge are award winning and an affordable option for those looking to get the most from their iPad.
iPad Hotkeys
If you use an external, mechanical keyboard you can use shortcuts known as hotkeys to do things that you usually need a mouse, trackpad or other input device to do. Using hotkeys can drastically increase your efficiency on your iPad, helping you get more done in a shorter period of time.
For example, some standard hotkeys on the iPad include:
Command-H = go to home screen
Command-Space Bar = show or hide the search bar
Command-Shift-3 = take a screenshot
Command-Option-D = hide or show the dock
TextExpander also allows you to set up hotkeys to rapidly speed up creating, accessing and using snippets. To do this open TextExpander > Preferences > Hotkeys and click to set the hotkeys you want to use.
For example, you can set a hotkey that will automatically open your entire snippet library in any app or one that allows you to automatically turn any copied text into a new snippet.
Get Your iPad Working for You
The most recent iPad releases have turned these devices from nice to have tools into serious contenders for replacing your traditional laptop.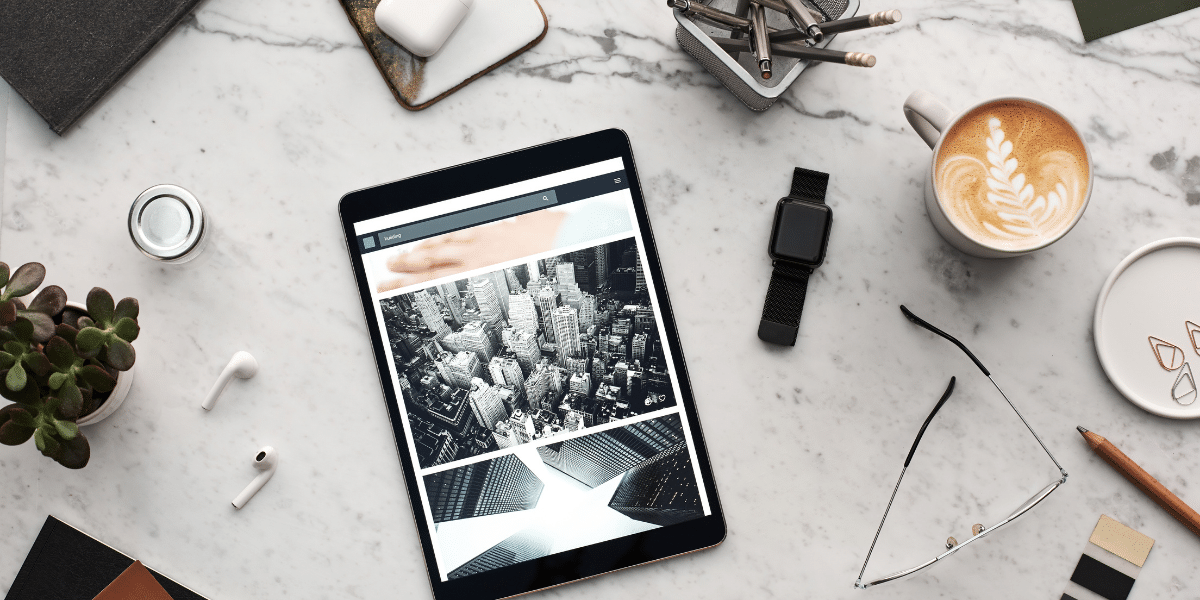 By understanding how to best use your iPad such as using a mechanical keyboard and downloading the most useful apps, you will be able to get your iPad working harder for you.
Do you use an iPad for work?
Read more on how to use TextExpander on your iPad.