Customer success teams play a vital role in the long-term success of a business. They are responsible for ensuring that customers are satisfied with the products or services they have purchased and that they are getting the most value out of them. This requires customer success teams to be able to efficiently handle a wide range of tasks, including answering customer inquiries, resolving issues, and providing guidance and support. Having the best customer success software can make all the difference when it comes to enabling customer success teams to better serve their customers.
By streamlining processes and enabling clear communication, the right tool stack can help customer success teams better serve their customers and drive business growth. Let's look at five customer success software tools that can maximize productivity while providing better service to customers. Ultimately, when customer success teams are provided with better tools, customers end up with a better experience and can drive more value from your products.
How does CloudApp help customer success teams solve problems faster?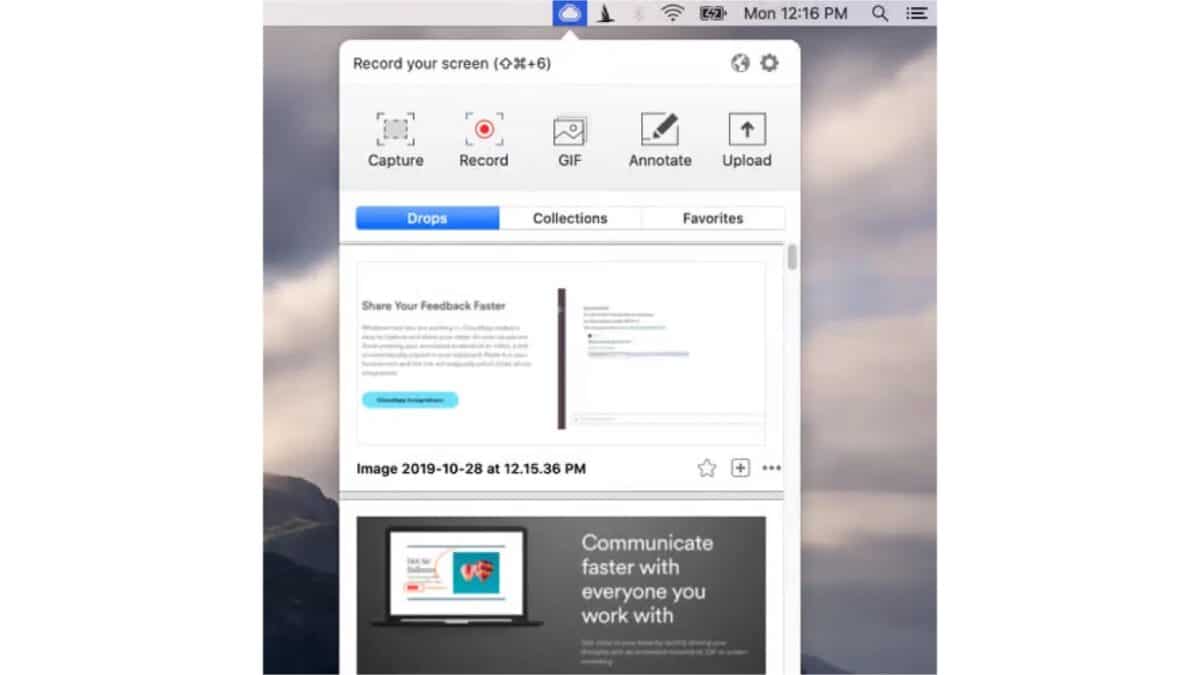 When working with customers over email or chat, one of the most effective ways to provide a fast resolution to problems and questions is by sending accurate screenshots and video explainers. These visual aids can help customers better understand complex issues and can often provide a clearer and more concise explanation than text alone.
In addition to providing a faster resolution to problems, using screenshots and video explainers can also help to reduce misunderstandings and improve communication between customer success teams and customers. This is particularly important when working with customers who may be located in different time zones or who speak different languages.
For customer success teams there's no better tool than CloudApp. CloudApp helps customer success teams send more accurate instructions to customers when explaining how to do certain tasks. With its overlay feature, you can share your screen without interrupting what you are doing on your computer. This makes sharing a breeze! You can instantly save, copy, or drag & drop screenshots or screen recordings to other apps in one click. In a few clicks, record your screen and save it as a video or an optimized GIF file ready to send to customers in seconds. We use it internally to better explain things to coworkers as well as better communicate with customers.
Benefits of CloudApp for customer success teams:
Provides a better screenshot creation and managing experience over the default macOS and Windows tools
Tools to blur out sensitive customer data before sending it
Quickly annotate screenshots with the capability to control colors for on-brand messaging

Enterprise accounts include Single Sign On integrations that are ideal for teams
Add text to screenshots so customers can more easily follow instructions
Pricing:
Free: Up to 25 captures
Individual: $9.95/month
Team: $8/month per user
How can teams use 1Password?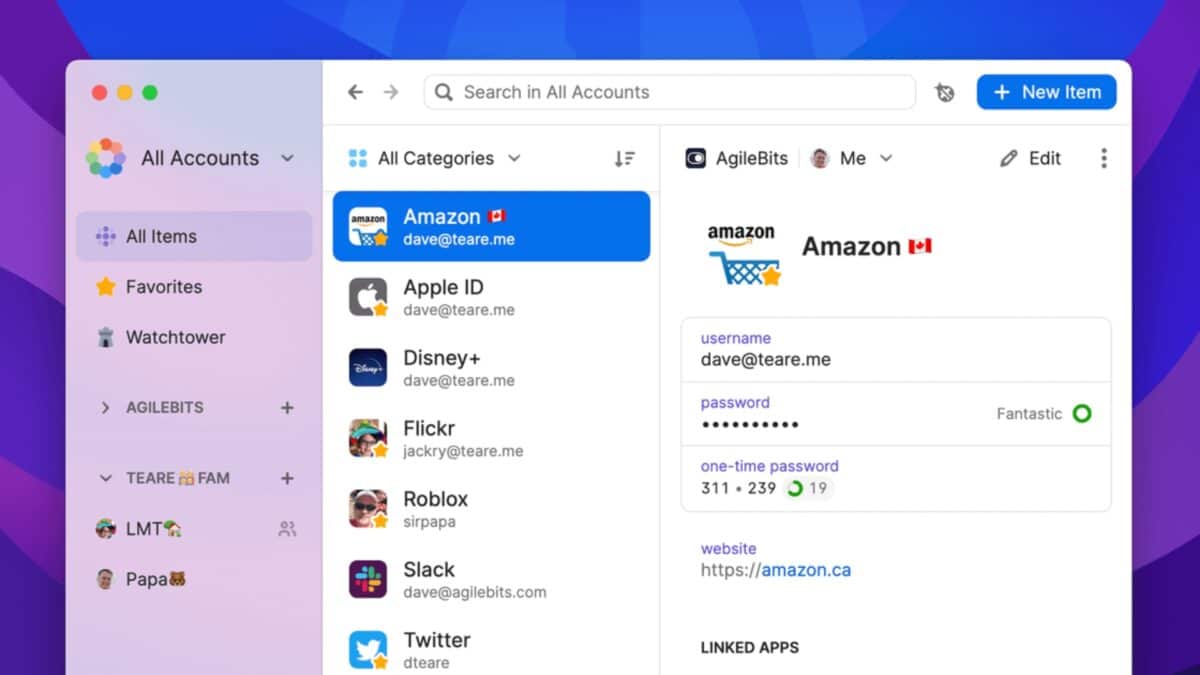 As a customer success team, it is important to have a password management solution. A password management solution helps to ensure the security and privacy of your software as a service solutions. With so many passwords to remember and keep track of, it can be easy for team members to reuse the same password or write them down in less-secure locations. This can put customer data at risk of being compromised.
A password management solution allows team members to generate and store unique, secure passwords for each customer account, helping to protect against potential data breaches. Additionally, many password management solutions include multi-factor authentication support that can drive additional security
1Password for Teams/Business is an ideal solution for a customer success software suite as it makes it easy to create and use strong, unique passwords. Secure all your accounts and log in to any app or service with a single click; 1Password can also securely share everything you need to work together—from documents, corporate credit cards, system login information, and more. The teams at 1Password and TextExpander have a long history together as well.
There are a few industries where it might not be possible to let a third-party cloud service manage your password store, and in that situation, Bitwarden is an alternative that lets you host your password on your own infrastructure.
1Password works with all major browsers and has native apps on Windows, Mac, iOS, and Android so everyone can stay secure regardless of their platform.
Key features of 1Password for customer success teams:
Allows teams to securely shared access to systems instead of emailing passwords back and forth
Supports two-factor authentication to add an extra layer of security to protect customer accounts and sensitive information
Built-in password generator that can create strong, unique passwords
Supports Single Sign On integration allowing customer success teams to use a single set of login credentials to access multiple accounts and applications
Includes a mobile app that allows customer success teams to access and manage passwords and other sensitive information from their smartphones and tablets
Pricing:
How does TextExpander unlock knowledge sharing for customer success teams?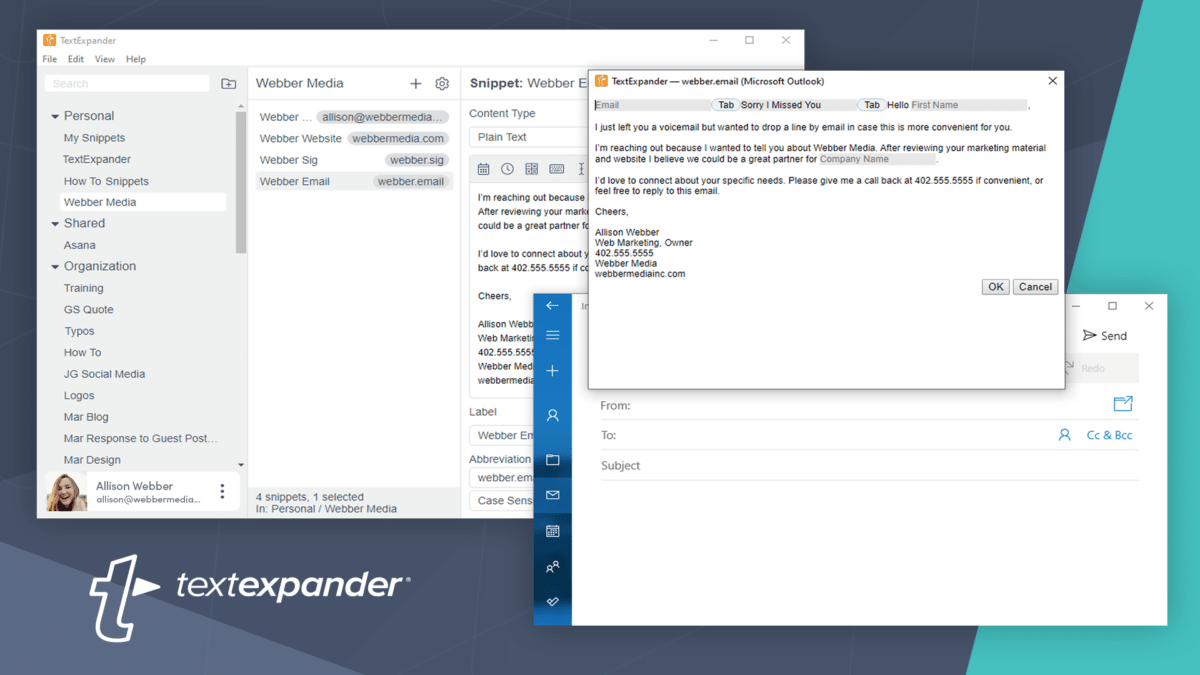 Let's face it, customer success teams spend a lot of time helping customers with problems they've already helped other customers with. A key way to improve the efficiency of customer success teams is to eliminate as much repetitive work as possible.
TextExpander saves valuable time by activating the things teams type regularly with just a few keystrokes, like a customer retention email. Let's say that a common question is how to reset a password for a company website portal. Instead of typing it out manually or using copy/paste from a document, TextExpander allows a custom snippet to be inserted when you type "pwreset".
Try it out for yourself!
Type this shortcut below pwreset
Thank you for reaching out! If you need to reset your password, you can follow these steps:
Navigate to the login page of our website.
Look for the "forgot password" button.

Follow the prompts to reset your password. You'll be required to enter your email address
Check your email for a message that contains a link to create a new password
Once your password has been reset, try logging in with your new password.
TextExpander can be used across all of your tools to empower your team to work smarter, not harder. Snippets can be shared across your entire team to activate your team's knowledge. It's one of the key part of a successful customer success software suite for your business.
Benefits of TextExpander for customer success teams:
Share Snippet Groups across entire teams to leverage the same snippets
Teams can respond faster to customer inquiries that have commonly asked questions
Easier onboarding for new employees as they can quickly learn internal terminology
Works across all tools like email, project management, and customer ticketing software.
Pricing:
Individual: $39.96
Teams (up to 9 users): $8.33 per user per month and billed annually at $99.96
Business: $10.83 per user per month and billed annually at $129.96
Try TextExpander yourself with a 30-day free trial and discover what TextExpander can do for you and your team. When you're ready, contact our sales team to supercharge your support team.
How does Krisp help customer success teams?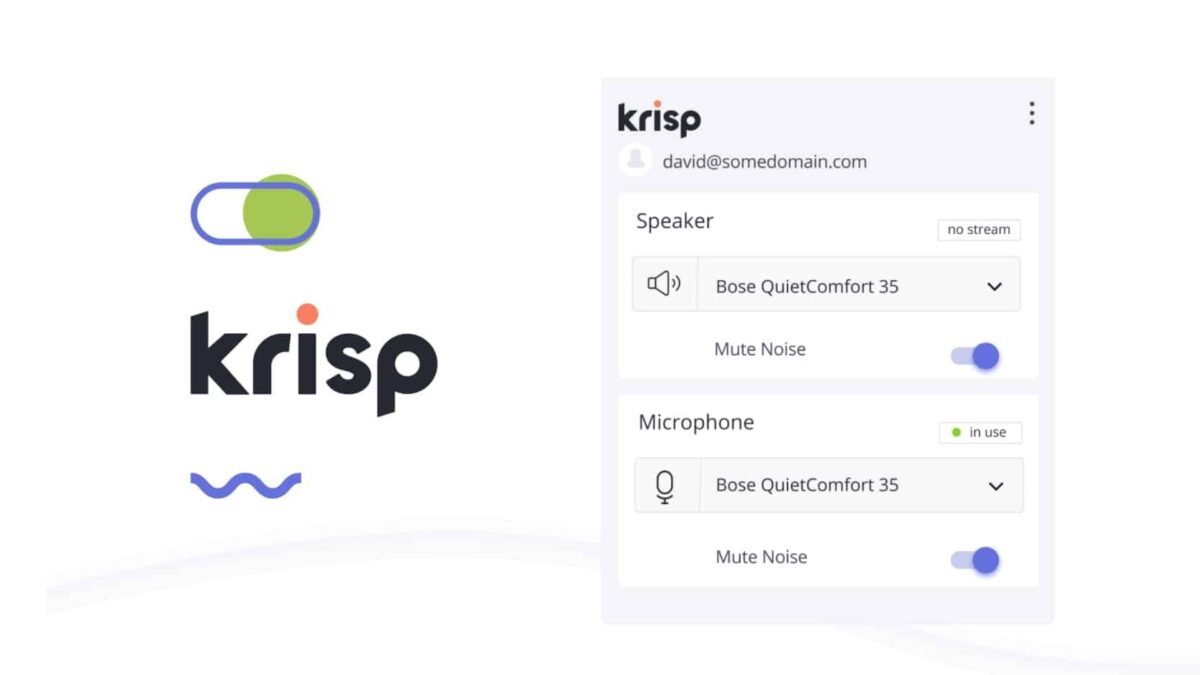 For customer success teams who either work remotely or work in open office areas, Krisp is a must-have tool when talking to customers. Customer success teams need the ability to communicate clearly and effectively to clients, and background noises like barking dogs and crying children can hinder that.
Krisp's unique Al technology magically cancels the voices of people near you—including ambient sounds like music or background noise—so it works on any device with audio capture capabilities. It acts as a "smart" layer between your device and any online communication solution in order to eliminate all background noise with a single click! Krisp works with almost any video-conferencing and audio-communication tool as it creates a virtual microphone and audio output.
Some users have reported occasional times of hearing echoes and less than clear audio, but if you can work through any troubleshooting steps, Krisp is well worth it as a key part of your customer success software suite.
Benefits of Krisp noise-canceling software for customer success teams
Works in real-time and can effectively reduce or eliminate background noise
Works with any microphone or speaker setup
Easy to configure in Zoom and Microsoft Teams
Offers 60 minutes a day for free
Pricing:
Free: Up to 60 minutes per day
Pro: $8 per month for up to two devices
Business: $10/month and includes SSO integration
How does Calendly cut down on meeting scheduling frustration?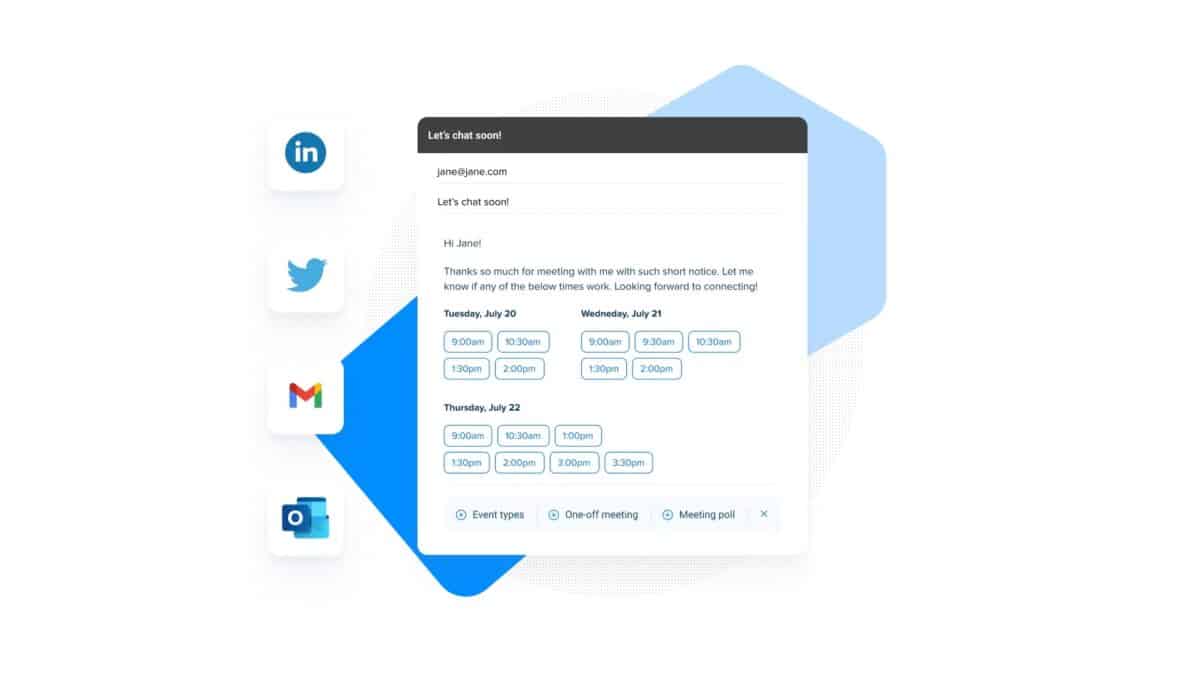 Calendly is an online scheduling tool that allows you to link your calendar and create an online portal where customers can schedule time with customer success teams without requiring multiple back-and-forth emails about free dates and times. Instead, customers browse a calendar of available times and can choose what works best for them.
Calendly also allows teams to connect multiple calendars into a single pool for a situation where a customer doesn't care which person they meet with. Calendly allows you to connect up to six calendars including Google Workspace, Microsoft 365, iCloud, and normal Gmail accounts.
By connecting work and personal calendars in Calendly, you can ensure that you're never overbooked. It also connects with popular video conferencing solutions like Zoom and Microsoft Teams to automatically generate meeting links and attach them to calendar invitations
Calendly also handles sending out reminders, so team members are less likely to have appointments where customers don't show up as well as send follow-up messages after the meeting that can be customized.
Key features of Calendly for customer success teams:
Reduce customer's frustration by allowing them to find a time that works best for their schedule
Provides customizable scheduling options, including availability, meeting duration, and time zones, allowing customer success teams to better manage their schedules and availability.
Offers detailed analytics and reporting features, allowing customer success teams to track and measure the effectiveness of their scheduling and meetings.
Allows customer success professionals to send customers a link for scheduling or embed it on a company support webpage
Pricing:
Free for basic feature set
Essentials: $8/month per user and includes two calendars
Professional: $12/month per user and includes enhanced notifications
Teams: $16/month per user and includes all features of less expensive plans along with more customizable automations
Wrap up on customer success software
Having the right customer success software is essential for ensuring that your team is able to deliver the best possible experience to your customers. The tools we've outlined above can help your team to be more efficient and effective, allowing them to handle more customer inquiries and resolve issues more quickly. By investing in the right software tools, you can ensure that your team is equipped to deliver the best possible experience to your customers, which will ultimately lead to increased customer loyalty and success for your business.