What are your thoughts on customer service automation software? Do you envision a massive suite of modules, each contributing to a giant price tag?
As of 2022, automation software has evolved to include almost every aspect of customer service you'll find in business. From live chatbots to automated help desks, field agent trackers to shorthand typing automation, you no longer need to purchase a multi-faceted business suite to gain the benefits you're looking for.
Discover five categories of automation software and the top product for each, all while learning more about how this technology works and what it can do for your business.
How Can Automation Software Help Your Business?
Automation software is designed to fully integrate with your business in the same way that a CRM does, for example. This all-encompassing aspect makes it all the more important that you find one that's not only worth the cost, but one that actually improves your daily operations, as well.
It's important to note that we're in a major growth period for automation. A survey at Gartner showed that 69% of day-to-day managerial work will be entirely automated by 2024. This means businesses that fail to adapt could be left behind by automation technology.
This research is worth the time and effort though because the right type of software can make a massive difference. Consider these common benefits that automation software can provide for you.
Save Time on Tedious Tasks
Tasks like filling out forms and writing response emails can take up the majority of your employees' day. With the right software, you can quickly perform these functions at the touch of a button or a few simple keystrokes. This frees up more time for your employees to do more forward-focused or creative work.
Employee burnout is a real problem, and it can be solved with the right type of automation. Recent surveys revealed that 90% of employees feel burdened with repetitive and boring tasks that can be easily automated.
Boost Efficiency and Organization
Mixing up forms, accounts, and contacts can set your business back, creating needless problems and confusion along the way.
A typical feature of automation software is that it improves the user experience, making it easier than ever to store and organize data so your entire team can keep track of it.
Almost every business has an interest in boosting their employees' efficiency. A recent survey showed that 51% of automation initiatives were taken to boost employee efficiency.
Additional Benefits of Automation Software
Automation software can help every facet of your business, from customer service to sales, and more. If you take account of the most time-consuming tasks in your company, you'll probably find a program that can automate them.
It's important to note that there are numerous automation software products on the market and each will offer a different set of features. Nonetheless, there are general advantages of automation software that you can expect, including:
Enhanced Productivity
Increased Reliability
Availability of Key Tools and Features
Boosted Performance, Speed, and Accuracy
Reduction in Operating Costs
Only by doing research and trying products that seem to be a good fit can you find the software that's optimal for your business. Luckily, many of these products offer a free trial so you can see how they perform at little to no cost.
5 Types of Automation Software to Explore
Customer service is such a key part of most businesses that any tool that can improve it is often worth the expense.
Whether you need to manage an expansive list of contacts, keep a large team connected, or ensure that you have the best live chat service on the market, you'll find an automation tool that fits your specific needs.
1. Best Shorthand Automation Software: TextExpander
This can create problems if every employee isn't on the same page. Keeping messaging consistent and accurate, especially when working with your customers, is imperative to providing a seamless customer experience.
TextExpander singlehandedly solves this problem by creating detailed, professional emails and responses with just a few keystrokes entered by your employee.
Any business leaders that want to streamline their messaging both inside and outside of their organization can benefit greatly from TextExpander.
Leverage TextExpander Customer Service Templates
With TextExpander, you can create templates for any type of text you need to send within your business. These templates streamline your responses, so your newest intern can send the exact same response to a customer that your marketing director can, all by typing in a few keystrokes.
This solves the problem of miscommunications among members of your team. Not to mention the vast amount of time your team will save, drafting an entire email by typing a few keystrokes.
Key Features of TextExpander
In the latest update, TextExpander 7, there are more refined features than ever before. These include ways to keep your team consistent and accurate, help them to work faster and smarter, and customize your standardized emails and other texts.
Some of the most impressive features of TextExpander include:
Use fill-in-the-blank snippets to create custom forms
Built-in HTML, CSS, AutoCorrect, accented words, symbols, and emojis
Expand your snippets in any application
Access your snippets on all devices with your TextExpander user account
How is TextExpander Priced?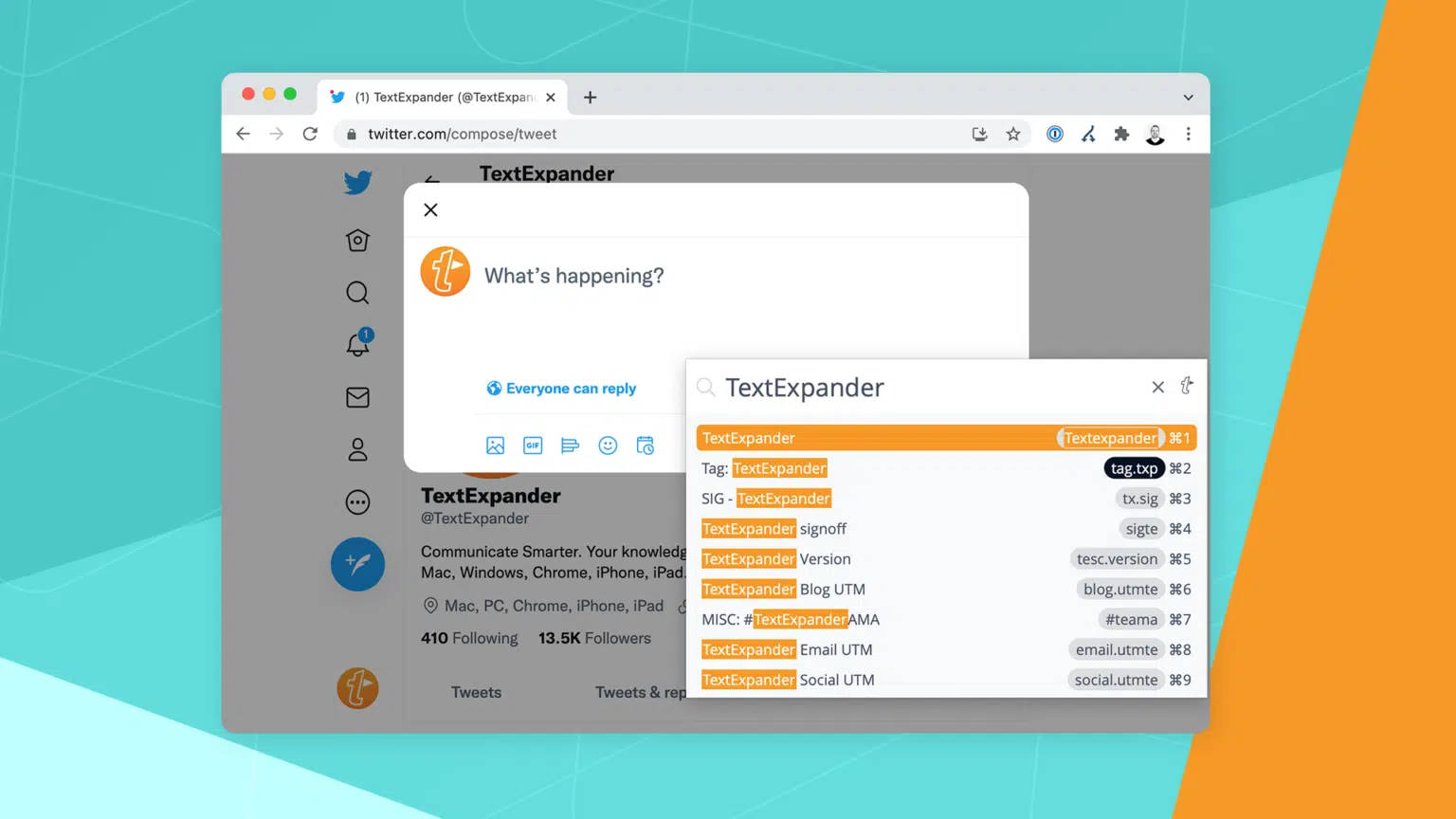 If you suspect that TextExpander would be a great addition to your business, feel free to check out their four unique pricing options. They start at just $3.33 per month, and each option includes a host of features that ensure that your writing will be fast and professional each and every time.
2. Best Automation Software with Live Chat: LiveAgent
When modern business leaders talk about how call centers are updated, this is the type of customer service software they should upgrade to.
LiveAgent is an all-in-one help desk software that's used by Forbes, Airbus, and Nascar. It's won awards for having the fastest live chat feature in the market and for its innovative system of managing tickets.
Any business that is still using a call center would benefit greatly from upgrading to LiveAgent. Also, if your office or phone lines are often overwhelmed by customer questions, LiveAgent is the perfect tool for managing them.
LiveAgent Tools
Essentially, LiveAgent is comprised of an elaborate help desk, an advanced ticketing system, and the fastest live chat feature available.
The fact that these tools fully integrate with social media platforms is valuable as well. It means you can respond to followers directly from LiveAgent, rather than logging in to each individual platform.
Key Features of LiveAgent
While LiveAgent definitely isn't the only live chat service on the market, it has remarkable features that set it apart.
Innovative ticketing system lets you manage all customer tickets from one location
Automate your workflow through time, action, and SLA rules
Create predefined answers to respond to frequent questions and issues
Fully-customizable chat button that's easy to use and implement
How is LiveAgent Priced?
If you're interested in giving LiveAgent a try, there are three pricing plans starting at $15 per month. A free option is also included with some limitations, so you can see what this tool is about without having to make a commitment.
3. Best Software for Managing Large Teams: Zendesk
Lead generation is a challenge for many businesses, and many of the traditional methods, such as cold-calling, are falling by the wayside. Zendesk makes lead generation easier, in addition to a wide array of additional customer service tools and features.
If generating leads is a constant need in your business, then odds are pretty high that Zendesk will work well for you. It also offers an innovative sales CRM called Zendesk Sell which has the goal of improving the productivity of your sales team.
Zendesk Tools
Rather than a substitute for one function, Zendesk is an all-encompassing customer service platform. It's an all-in-one source for lead generation, but also provides live chat, social media, and email integration.
Ultimately, Zendesk is a cloud-based desk management tool that performs a wide range of useful and customizable business functions.
Key Features of Zendesk
Fully integrated with apps like Google Analytics and Salesforce
Customer service portal built from customizable tools
Centralize your entire sales team with a one-stop CRM
Track the history of your customers and prospects with ease
How is Zendesk Priced?
While various review sites list the high price of Zendesk as its primary drawback, they do offer a free trial so you can purchase the software confidently after trying it.
4. Best Automation Software for IT Professionals: ServiceNow
ServiceNow is a multi-faceted customer service software that is perfect for the right type of business. The tool seems perfect for IT businesses that must track and send out field agents to homes or businesses to make repairs or modifications.
ServiceNow is essentially four major customer service tools in one and it operates by automating digital workflows.
ServiceNow Tools
Aside from the expansive field agent management tool, there are many benefits here that any business would find useful. These include automated financial service operations, field service management, and customer service management tools that provide a large boost in efficiency.
Businesses that use field agents are the ones who will get the most benefit out of this software. By effortlessly tracking different individual agents on a map, you can more efficiently direct employees to where they need to go. It's easy to see how this tool can expedite field service calls, in addition to the many customer service features it offers.
Key Features of ServiceNow
Improve workforce management by connecting business processes
Extend service capabilities by automating digital processes
Improve retention with an innovative customer service interface and live chat feature
Easily manage your team in the field, including their location and the tools they're using
How is ServiceNow Priced?
Pricing varies from company to company for ServiceNow, but you can visit their site and request a custom quote. By sending your email to the staff from the website, they'll get in touch with you within two business days to answer your questions.
5. Best Software for Bilingual and Global Teams: HappyFox
In America alone, there are 350-430 languages that are commonly used, so it's easy to see the value in a customer service tool that supports over 35 languages. This is especially true since globalization continues to be popular, and numerous businesses partner with overseas organizations for various purposes.
HappyFox is an innovative solution to customer service that's perfect for businesses that often deal with various countries, cultures, and languages.
HappyFox Tools
Highly beneficial for sales agents and customer service professionals, HappyFox offers a help desk, live chat, and the ability to help customers from anywhere in the world.
HappyFox also includes an elaborate ticket management system for handling customer questions and complaints. The reporting is automated and detailed and the entire suite is easy to use and integrate.
Key Features of HappyFox
Supports over 35 languages to help customers globally
Automate your customer service processes to save time and reduce costs
Easily manage tasks across your organization to complete tickets in record time
View and analyze a variety of useful insights through detailed reporting
How is HappyFox Priced?
Like many other types of business software, HappyFox is priced in four categories, ranging from $26 to $64 per month. Peruse their pricing page to see the features included under each plan and determine which may be perfect for your business.
A Brief Look at Traditional Customer Service Software Suites
Traditional business automation software typically comes in the form of customer service suites. These are essentially a collection of modules that take over many of your business functions at once.
While these business suites can provide an advantage in some areas, they often also come with a hefty price tag and include a plethora of services you may not need. The problem arises when you like one or two features of the product, but are required to pay over a thousand dollars per month – especially for large customer service teams – for an entire suite of capabilities that you may not use.
As automation software evolves, we can see remarkable improvements in customization, price, and specificity in the features they offer. For example, if you need to improve your emailing and messaging function across your organization, you no longer need an expensive suite; simply get TextExpander and empower all of your employees to access top-quality content in record time.
Many individual services can be provided by specific automation products now, so overpriced traditional suites are no longer the only option.
Which Businesses are Traditional Suites Best For?
Some business owners with new start-ups may like the idea of a one-stop-shop for all of the services they'll need. Although a traditional suite may have a high price tag for a new start-up, it also checks a lot of boxes and can seem like a tempting deal for customer service managers.
It's only after time spent doing business that leaders know what areas need extra help. Perhaps your team is great at customer service on the phone, but their messaging is flawed and inconsistent in emails. Smart companies can do research to find the exact type of automated software that's worthy of their investment.
How are Traditional Suites Priced?
Traditionally, you'd have to purchase an entire business suite that included many options of varying usefulness. You might need a handful of features, but find that they're only available by buying into a suite that features numerous modules. These were often expensive and would typically include a subscription-type fee, sometimes with cafeteria-style choices for the modules.
Popular Examples of Traditional Business Suites
HubSpot is a prime example of a leading business suite that provides many services. The three pricing options they provide for their customer service hub vary greatly but start at an affordable $45 per month at the Starter level.
Jumping to the middle tier though will cost $450 per month for five users at the Professional tier. Finally, for larger companies that need the Enterprise plan, you can expect to pay $1,200 for 10 users each month.
Note that there's no bad answer in business–it's more about finding the exact tools you need without wasting excess money. Some businesses do well with an all-encompassing business suite, while others can keep their costs low by choosing the specific tools they need to automate key customer services.
Spreadsheets are another key example. Some businesses still rely on an employee to manually enter data and macros into Excel. While Excel is a great traditional spreadsheet option, it simply can't compare to an automation software like FlashSpread, which automates all of the spreadsheet processes at your business.
Overall, traditional methods are still widely used and can be useful to businesses that want many services at once. But it's crucial to know that there's less expensive automation software out there that may perform the exact service you need at a lower cost.
FAQs and Related Resources
Automation is a fairly new technology and there's a lot of information out there for those who want to learn about it. Explore our FAQs to get answers to some of the most common questions related to customer service automation.
What is customer service automation?
Customer service automation is the process of effectively helping customers with the use of live chat features, automatic help desks, and other automated functions.
How do you automate customer service jobs?
By using technology that simplifies and automates one or more customer service functions, you're essentially automating the job. Typically, the worker will still be required to do the task, but they'll do it more efficiently using automation tools. This leaves time for real-time tasks, like talking directly to customers or searching for leads.
What is customer experience automation?
The act of automating any of the processes involved in customer service is customer service automation. A prime example is getting rid of call centers in favor of an automated help desk that utilizes live chat technology.
Customer service automation examples?
Each of the products in this list is a key example, and just about every customer service task can be automated. Common examples include an easy-to-use help desk, an automated ticket manager, instantly filling out customer forms, and automated responses to frequent questions via email.
What advantages are there to customer service automation?
The most noteworthy advantages of customer service automation include increased speed, efficiency, and ease of necessary processes. The ability to free up manpower for more creative tasks instead of filling out spreadsheets and typing out long, repetitive emails is a game-changer.
There are also many advantages for customers who interact with businesses that use automation. Instead of dealing with a tedious call center, customers can get responses instantly from a live chat service, for example.
Efficiency, reporting, and organization are also improved by customer service automation.
Disadvantages of customer service automation?
While automation offers real, significant advantages for business professionals, the main disadvantage is the high cost of some of these services. That said, if the software works well, it will pay for itself with its benefits.
It could also be said that the software still requires the human touch to not only make it work but to understand the results. However, it should be noted that business automation is still in its earliest stages. Time will tell how advanced and commonplace automation becomes in the future.