Imagine being at the doctor's office and the doctor says: "I have no idea what's wrong with you, give me just a second to go and check some of my textbooks."
The same logic applies when dealing with a customer: they want the person helping them to know what they are doing.
By finding customer service scripts that work well and creating a snippet in TextExpander, your team is set up with superpowers to save your customers' days.
Select a snippet you would like to try
Type this shortcut below >>intro
Type this shortcut below >>clarify
Type this shortcut below >>hold
Hi! Thanks for contacting TextExpander support. What can I help you with today?
I can definitely understand why that's frustrating. To reiterate, it sounds like the problem is [fill in]. Is that correct? Or am I missing any details?
Great question! I want to pull up your account details to check it out. Do you mind if I put you on a brief hold? This shouldn't take longer than two minutes.
Here are some of the most common situations that pop up in live chat, and the customer service scripts that we love to use:
Greetings
What's a conversation without a "hello?" The way that your team greets your customers sets the tone for the rest of the relationship. It's not just about the relationship—there's a financial benefit too. Friendly customer service agents succeed at upselling 42% more often than agents who customers rate as unfriendly or neutral. Your agents should have fun and personalize their scripts. Here are a few templates to get you started:
Hello! Thanks for reaching out to us at [Business Name]. Did you find what you were looking for?
Hey there. Thank you for using [Service Name]. Is there something I can help you with?
Hi, [Customer Name]! Welcome back to [Business Name]. Did you run into more trouble with [Earlier Issue]?
Welcome back, [Customer Name]. I'm happy to see you again! What can we help you with today?
Remember: you can customize greetings for return customers, too. That level of personalization, especially with chat, will make your customers feel seen and respected.
Co-browsing and video-chatting
One of the benefits of chat is that you can immediately let your customer know if you need more information. A great way to do this is by expanding to other forms of media within the chat. Co-browsing allows agents to view the customer's screen as they see it. Video chatting allows customers and agents to see each other's faces, and hear each other's voices, which can make for a more engaging conversation. Both co-browsing and video chatting let your team minimize customer effort by cutting right to the chase.
As much as possible, offer options in tandem with direct chat to boost your KPIs.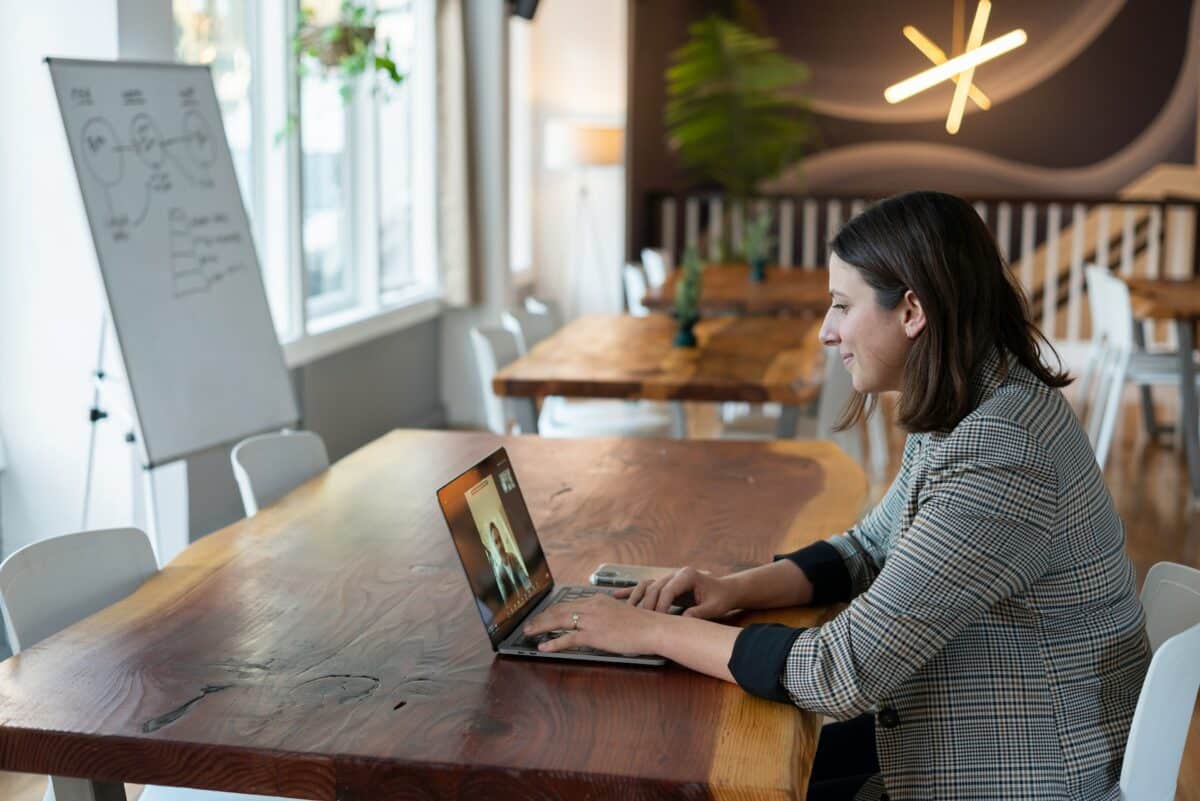 Customers that receive immediate service are more satisfied than those who don't. Here are a few customer service scripts that your team can keep in their back pocket to get the ball rolling on co-browsing and video chat when they come up:
I think it might be easier if we could co-browse to address your issue. We'll need to access your screen. Is that alright?
Do you mind if we start a co-browsing session so I can help you with this process?
I'm not able to reproduce the issue that you're describing. Would you be comfortable with having a video chat conversation?
Hmmm…I'm having some trouble diagnosing this issue. I think hopping on a video call would help us get to the bottom of this more quickly. Does that sound okay?
We have a pretty neat tool that would help with this. Would you mind hopping on a video call with me, quickly?
Apologies
Nobody is perfect. There will come a time when every single customer service representative has to apologize. Apologies are more valuable than credits or discounts. They're an essential tool in your team's toolkits.
The Carey School of Business found that only 37% of upset customers were satisfied when offered credit or financial compensation in response to an issue. If the business took the time to apologize on top of the credit, satisfaction increased to 74%.
Use these customer service scripts to recoup some trust and encourage humility amongst your customer service team members.
I hear you. I'm sorry that you're still having trouble with this. I'm going to talk to my team to see what else we can do here.
I'm sorry that this hasn't worked out as you expected. I'm going to work on getting this right for you as soon as possible. Give me just one second, and I'll message you again once I have something.
We're very sorry, but the [deal the customer is looking for] isn't taking place any longer.
I can see why you'd want that! I'm sorry, but it's not something that we currently offer right now.
I'm sorry that the last recommendation didn't work as expected. Can you try this one?
Ah! Sorry to hear about the trouble, but I have good news: here's how you can fix it:
Transferring and putting people on hold
As good as your customer service team is, they can't always handle every situation that comes their way immediately. They will sometimes need to rely on customer success, sales, or even your finance team's expertise.
Horrifyingly, 72% of customers blame their bad customer service interaction on having to explain their problem to multiple people. One of the worst things that you can do is set improper expectations for your customers. Give them the right expectations, and set your other team members up for success by sharing as much context as possible when transferring a conversation. Here are a few customer service scripts to get the ball rolling:
Thanks for reaching out! Right now, I'm not the best person to help with this. I'm going to connect you to my colleague [Name] in the [Name of the Department] Department. Do you mind waiting a moment while I explain to [Name] what you've just explained to me?
I appreciate you explaining that to me. I'm going to connect you to our [Name of Team] team. I'll let them know what you're reaching out about. 🙂
I just need to check something. Do you mind if I put you on hold for a moment?
Great question! I want to pull up your account details to check it out. Can I put you on hold?
Sorry about the wait! All of our agents are helping others right now. If you don't mind waiting for just a few minutes, we'll reach back out as soon as possible.
All our agents are busy right now. You can expect to wait [this long] until the next agent is free to chat with you.
Thanks so much for being patient! We'll be with you soon.
Thank you for waiting! I'm here now—sorry about that wait.
Asking for more information
No matter how amazing your customers are, chances are good that they aren't as informed as support people. They don't always know which information is valuable and which information is overkill.
When your customer service team members ask for more information, it can feel like another hurdle for your customers to jump over. Use these customer service scripts to ask for more information so you can fix their issue quickly:
We need just a bit more information before getting this resolved. Do you mind sending along [any additional information that you need]?
Happy to help with this! I just need a bit more information from you. Please enter [any additional information] into your account settings at [link].
Do you mind confirming your billing address for me?
Sure thing! Just to confirm, can you share the last four digits of your credit card and the expiration date?
Yep! Happy to get this going. Do you mind sharing the zip code that you entered with this order?
Happy to help out with this. Do you mind sending me the account number that you see at the top of your bill?
I hear you. That stuff can be hard to find. If you don't have access to that, would you mind providing [other verification information]?
Save time and make your customers happy
A recent study discovered that 41% of consumers prefer live chat support over any other channel. Every day more and more people are defaulting to using chat—it will only continue to grow in popularity. Use these customer service scripts to make sure that your customer service team is successful.
Add these scripts to your TextExpander snippets to respond to your customers with confidence, speed, and kindness. Continue to boost your customer satisfaction score and even encourage revenue expansion by providing excellent support in one of the most valuable channels.
Or get started using our public template groups for IT support email templates, empathetic phrases for customer support, or customer support escalation phrases.
Are there any we've missed? Share your favorite customer service chat snipped in the comments below.