As much as we love being a fully distributed team — right now, we're 50 employees spread across nine countries and counting — we've always cherished the opportunity to get together in person. Our annual retreats help us get aligned, build trust, and strengthen our culture.
That's why, although we've made virtual retreats work, we were super excited to meet in person after two years apart to enjoy some real-life, synchronous activities together.
Our first in-person retreat since COVID-19 did not disappoint: We left Miami with renewed motivation and a deeper sense of belonging, having made lasting connections we know will help us collaborate even better from here on.
Having made the transition from virtual to in-person retreats, we wanted to share what worked for us this time around. We hope these tips are useful!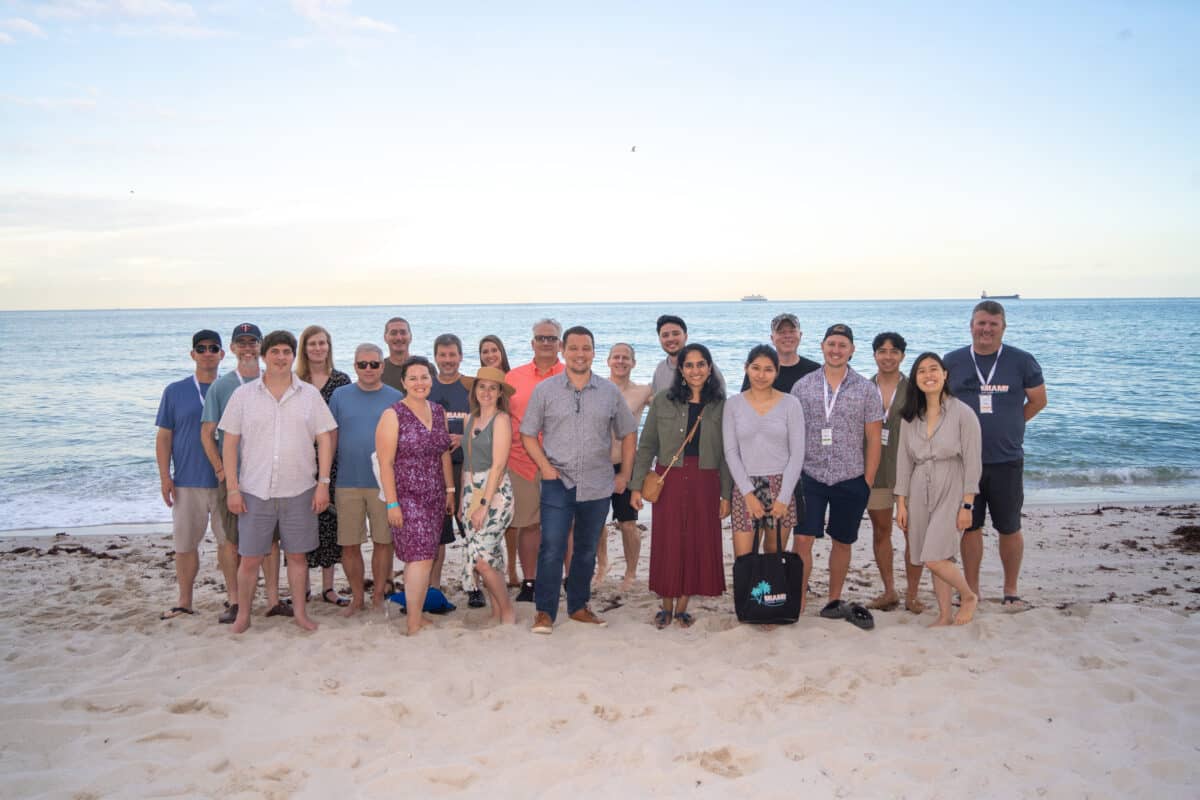 Setting clear expectations for work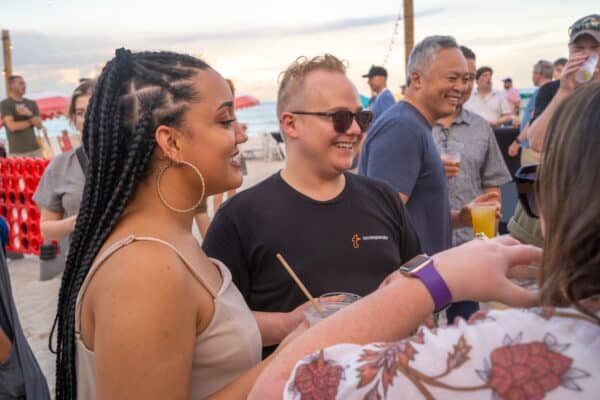 Employees can't really be present if they're expected to work during the retreat. For this retreat, we all set out-of-office messages and stopped using Slack. We also created a customer support rotation system to ensure our customers were always taken care of.
Hosting employee-led workshops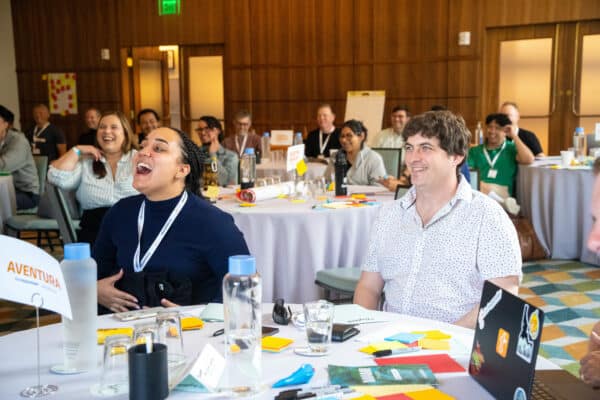 We wanted our in-person retreat to also be an opportunity for learning — not just about one another, but also about our users, our product, and other departments. That's why we planned a series of employee-led workshops.
Each one was done in a different style — some focused on creative problem-solving, others involved putting ourselves in the shoes of the customer, and others were opportunities to discuss where we want to see TextExpander go.
Different departments hosted different workshops so we could collectively brainstorm opportunities unique to each area of business.
Here's what helped make these workshops a success: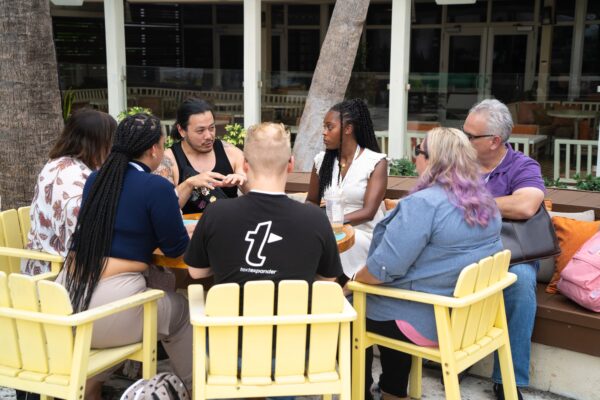 We banned PowerPoint presentations. We had a "no PowerPoint" rule to ensure all the workshops were interactive. There were no sessions of someone talking "at" other people for an hour.

We assigned seats. We used assigned seating to ensure employees from every department were represented at each table. We switched up the seating chart every day to give everyone a chance to get to know new people. There was a "no leaders only sit with leaders" rule, too.
We created a safe space for sharing. We made sure that everyone, regardless of role or seniority, felt safe to express their thoughts, ideas, and opinions.
Making fun a priority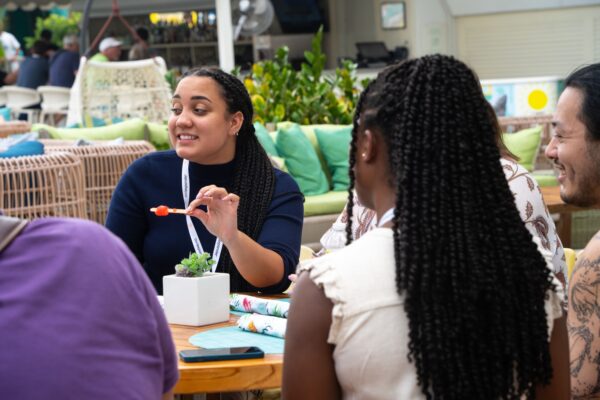 We balanced work-focused workshops with getting-to-know-you style workshops and fun activities. For example, Day 3 of TextExpander Forward 2022 looked like this:
9:00 am – 10:45 am
Build a Bike for Charity (Play games, build a bike, and give back)
10:45 am – 11 am
Break
11 am – 12 pm
Workshop ("Exploring possibilities")
12 pm – 1 pm
Lunch
1 pm – 1:30 pm
Shadow Support ("A day in the life of a support rep")
1:30 pm – 3:00 pm
Cross-functional workshop (An opportunity to work on a project)
3:00 pm – 3:15 pm
Break
3:15 pm – 3:45 pm
About Me exercise (An activity to learn more about your coworkers)
4:00 pm – 6:00 pm
Break
6:00 pm – 9:00 pm
Team dinner
If you look closely, you'll notice that we provided plenty of time for folks to recharge. We think that's pretty important. People need their alone time — to take a nap, have a coffee on their own, work out, or whatever it is they need to do to feel their best.
It's important to schedule free time for mingling, too — we found that best conversations happened at random, between scheduled events.
Giving out awards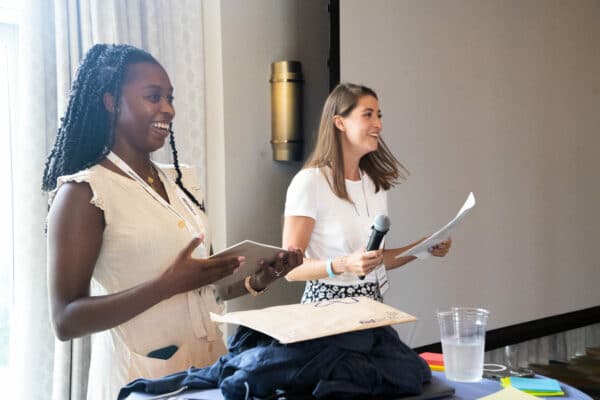 One of our favorite activities in the retreat was our awards ceremony. We've already written about how awards ceremonies are a great way to focus on what matters — people — by highlighting their memorable moments and achievements.
We recommend making the awards fun, i.e. nothing that people can properly earn or be upset about not winning. Ours included Median Employee (for employee #25 out of 50); Most Caffeinated Person, and TextExpander Cheerleader (for the person most jazzed about repping TextExpander merchandise).
Embrace nametags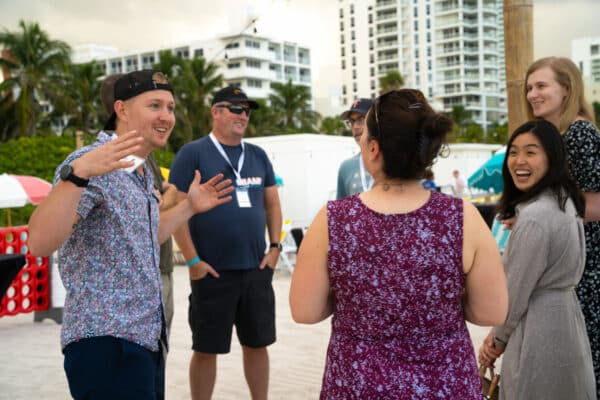 Everyone wore nametags at all times. This way, there was no advantage to being a longstanding employee who knows everyone vs a new employee trying to learn names. The playing field was even.
Meeting in person helps remote work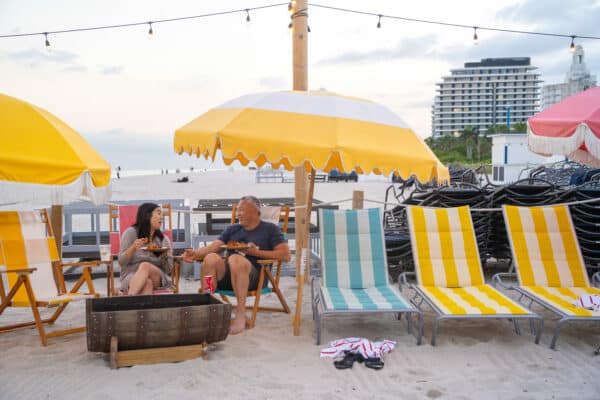 Getting together in person once a year helps us get to know each other better, build trust, and succeed as a remote team. Our first in-person retreat after COVID brought us closer together and inspired us to keep moving forward.