A brainstorm is an essential tool for any organization, but have you considered the differences in running brainstorms remotely vs in office? By employing specific tools and tactics for remote brainstorms, you can set your team up for success to keep them both engaged and creative. If you're planning a session or need the inspiration to get started, this post is most definitely for you.
What Is A Remote Brainstorm?
Hopefully, you're familiar with a classic brainstorming session, wherein a team gets together to throw ideas around and problem solve. A remote brainstorm takes place online, perfect for organizations with some or all staff working from home. Teams pick a platform, choose a topic, and can start brainstorming from around the globe. You'll get all the creative solutions, but without the need to be together in the same room.
Best Tips And Practices For A Remote Brainstorm
Just like a classic brainstorming session, a remote brainstorm needs due planning; there are a number of practices that make for a smoother experience. We've found some great in-depth posts for novices online, like this one by Harvard Business Review, or this one from HubSpot. Here, we're giving you an overview of our top tips to make every remote brainstorm a breeze.
Have a very clear objective for your remote brainstorm before you get started
Just as every meeting needs an agenda, your brainstorm will only be successful with a clear objective behind it. Before you even get close to logging in together, make sure you have a brief for every attendee on the goals of the brainstorm. This should be clear but not too prescriptive, as the entire goal of a brainstorm is to find new ideas together. That means that instead of sharing lots of suggestions and example ideas in your brief, you should include a thorough outline of the goal for the remote brainstorm. This will ensure everyone is on the same page.
Always nominate a remote brainstorm moderator – or two
By their nature, brainstorming sessions are about spontaneous, open communication. That's exciting, but it's tricky to navigate remotely. Depending on the size of your group, nominate a moderator or two whose sole responsibility is to monitor the session. Their role is to keep the discussion on track, make sure each participant who'd like to speak is heard, and lead the conversation. Start out your session with an introduction from the moderator(s) where they again underline the purpose of the gathering.
Don't run the entire remote brainstorm on a video call
Although some of the session may well take place on a call, the entire brainstorm doesn't need to be. Encourage your participants to break out into small groups or to log out of a call for set intervals for quieter reflection. This reduces the chance for chaos on the call and allows for deeper thought, rather than getting distracted by technology.
Work in sprints
Again, capitalize on your participants' attention. A remote call can get disruptive and confusing, but breaking it up into sprints maintains focus. Create intervals for introducing a theme, discussing it, solo work, and putting your ideas together, alongside comfort breaks, too. This helps you to stay focused and alert, know when you are on- and off-track, and maintain momentum.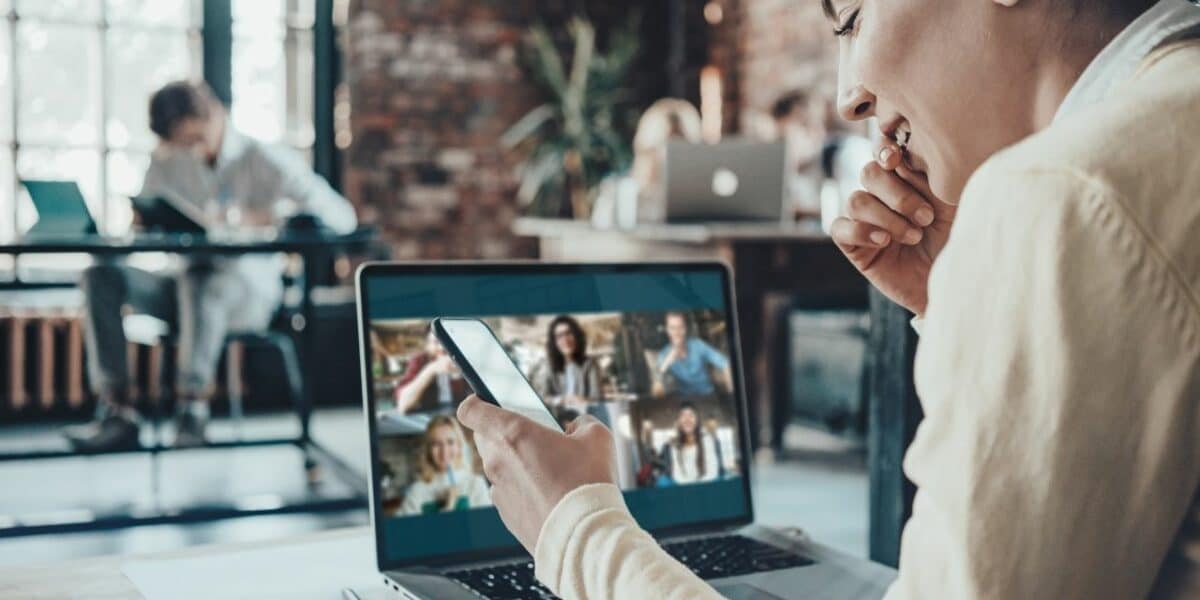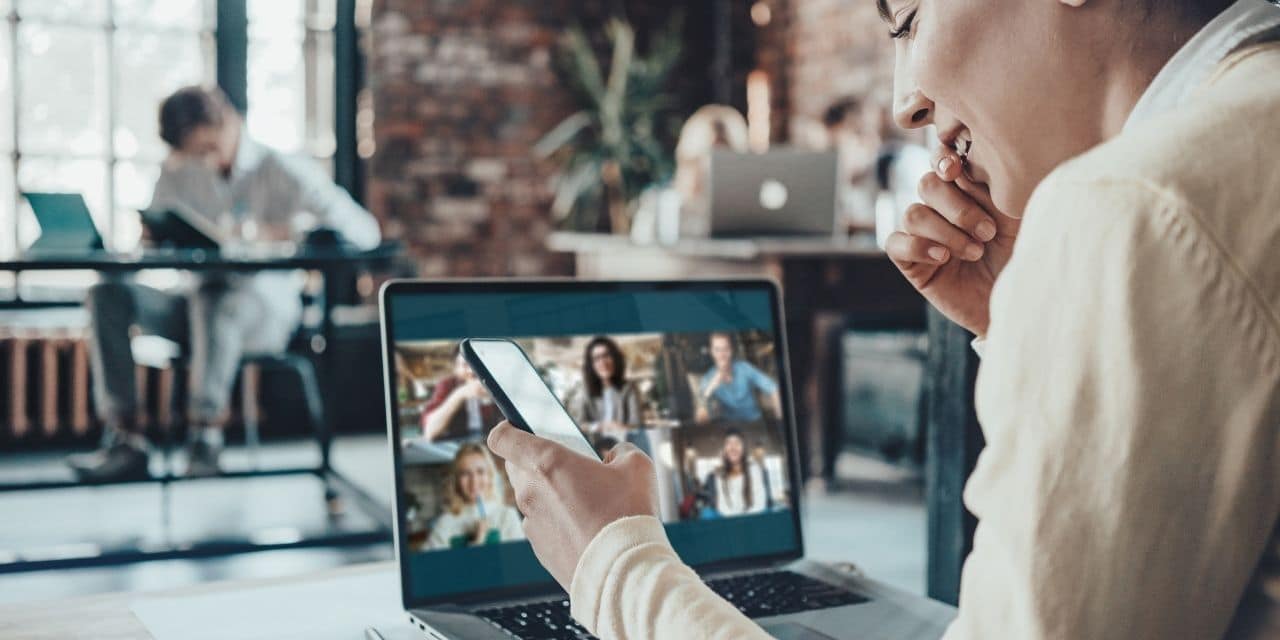 5 Remote Brainstorm Strategies To Try
We'll be working from the simplest approaches to the most complex for these brainstorming platforms.
If you have a small group and one relatively straightforward problem, look no further than Google Jamboard. Although there is the option to purchase Jamboard's whiteboard, the free version of the app is very intuitive.
Participants simply log in with their Google accounts – great for existing G Drive organizations – and are greeted by a simple white background. Here, you can add sticky notes, text, doodle with a pen tool, upload images, and even use the laser tool to highlight an area of focus while speaking to the group. Your participants would simply join a call, on Zoom, Slack, or your app of choice, and access the "Jam" together to come up with ideas.
Advantages
Simple
Beginner-friendly
Free for any Google user
Disadvantages
Its simplicity makes it less suited to more complex ideas
No in-built call option
Purchasing its whiteboard allows users to hold brainstorms that are hybrid – partially in person and partially remote. These semi-remote sessions could alienate participants calling in
Next up, and a little more interactive, is Kahoot! This app scores points thanks to its seamless integration with Microsoft Teams, Slack, Google Hangouts, and Zoom. If you like the idea of adding games into your brainstorming session, Kahoot! is most definitely for you! It includes the option to create custom quizzes, great for increasing engagement and getting feedback. Its top features include polls and word clouds, perfect for getting quick feedback from a larger team.
Advantages
Fun and engaging in a way that benefits remote teams
Great integrations with video conferencing for easy use
Custom quizzes make for a unique session experience
Disadvantages
It's a premium option, where you'll need to pay to access the team functionalities
There's a little learning curve involved in creating the presentations and using its tools
Mentimeter is beautifully designed and includes its own presentation builder. We love that it allows moderators to collect polls, data, and opinions in real-time, making it a versatile choice. We've heard of it performing excellently in both small and large group settings, which is a real win.
Advantages
Combines presentation, polling, quizzes, and brainstorming features into one
Syncs with mobile for users to join activities and run presentations
Basic version is free
Disadvantages
Performs best on its paid-for tiers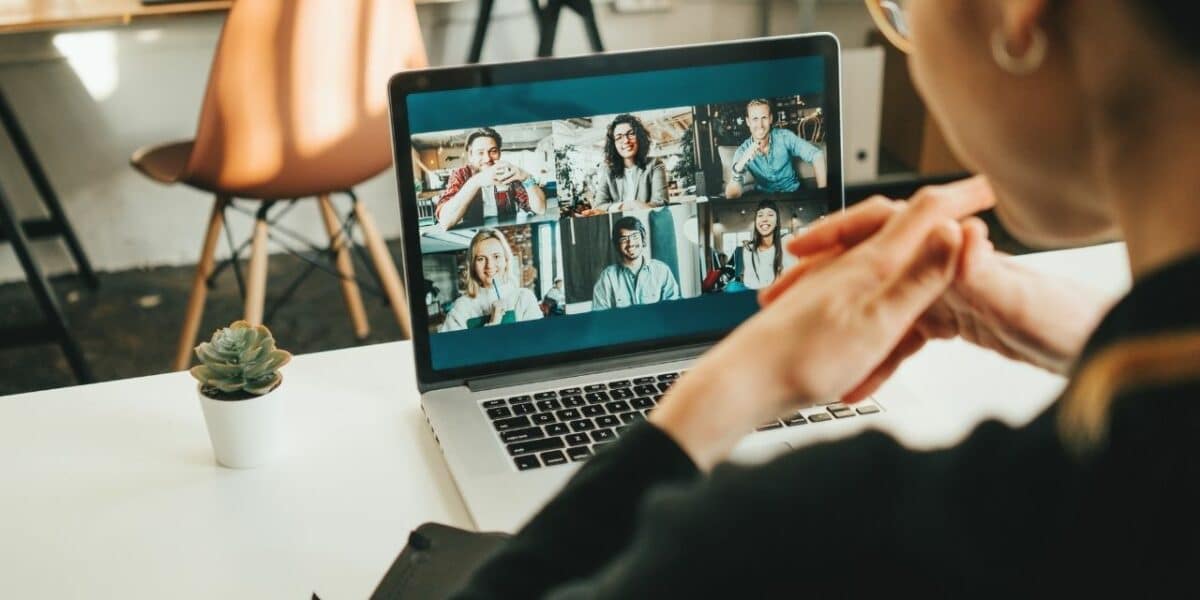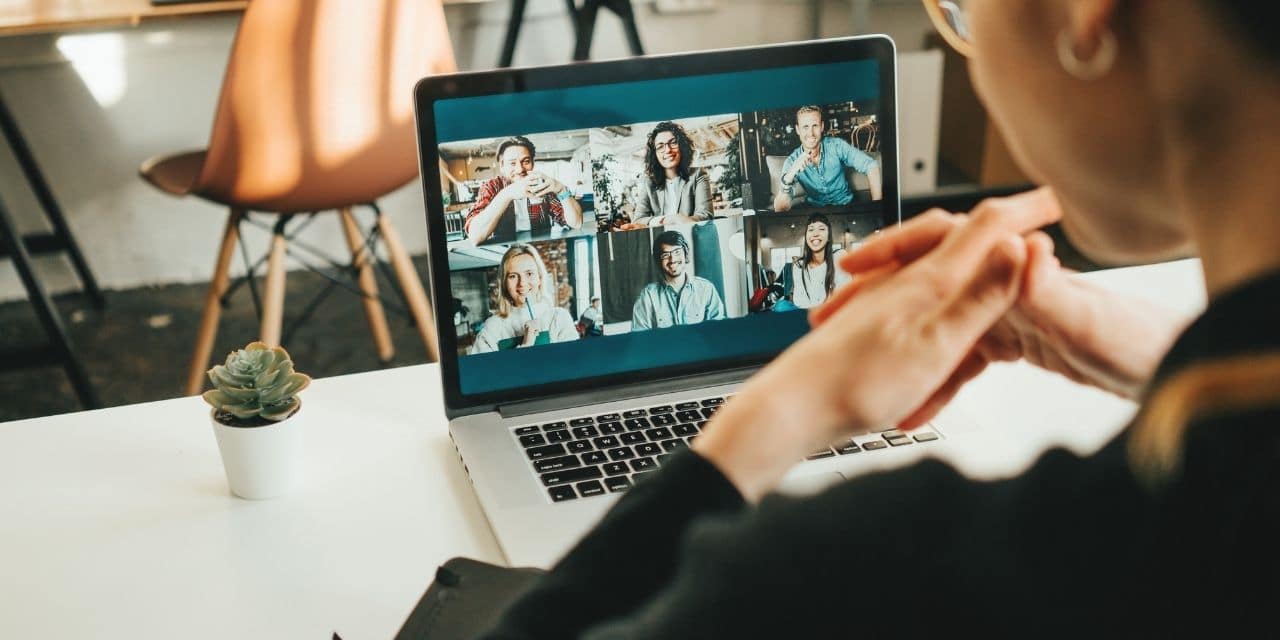 Slido aims to help you "include everyone in your meetings," and their functionality certainly attests to this. Created for team calls, training, or an all-company meeting, it's another versatile choice that scales up extremely well. It features five polling options, alongside an intuitive design. If you're a smaller business or startup you will be pleased to know it offers a free version, too.
Advantages
Syncs easily with most video conferencing tools, such as Microsoft Teams
Great for big events and for smaller groups
A good range of features such as live polls and meeting insights
Disadvantages
Limited to just five interactive poll options, unlike other apps on this list
Last of all is Mural, which lends itself well to more complex problem-solving. Its whiteboard design includes tools for sticky notes and text, shapes and connectors, drawing, images, and helpful frameworks to communicate ideas. Its more detailed features mean that you could explore multiple ideas on the same board, while giving participants a platform they can interact with, makes for a more engaging experience overall. You can even add GIFs!
We love that it has some really cool audience features like celebrations, timers, and private mode for solo ​​thought.
Advantages
Extremely well-considered functionality, with lots of features that engage an audience
Although there are paid options, they offer a free tier for life
Fun and interactive
Disadvantages
Perhaps less suited to very large brainstorming sessions, as all participants can access the whiteboard
Takeaways
Remote brainstorm sessions are perfect for teams working in different locations but need to solve a problem together.
Decide on the objective of your remote brainstorming session beforehand and make sure participants are briefed before logging on
Nominate your brainstorm moderator(s) who will lead the discussion and ensure it stays on track
The entire brainstorming session doesn't need to be carried out all together on the same call
Split the session into sprints and include breaks to maintain focus
If you enjoyed this post, we also recommend reading: