At our Work Smarter Virtual Summit, CX expert Adrian Swinsoe gave a fantastic talk called "How to Drive ROI in CX," which clearly outlines a customer experience strategy with a proven track record of boosting revenue and cutting costs.
Adrian is a best-selling author, Forbes contributor, speaker, investor, advisor, and host of the Punk CX podcast. His clients have included brands such as Apple, Olympus, HarperCollins, and Nespresso. He is a frequent writer, podcaster, and speaker on all things related to customer service and experience. His books include How to Wow: 68 Effortless Ways to Make Every Customer Experience Amazing, Punk CX, and Punk XL.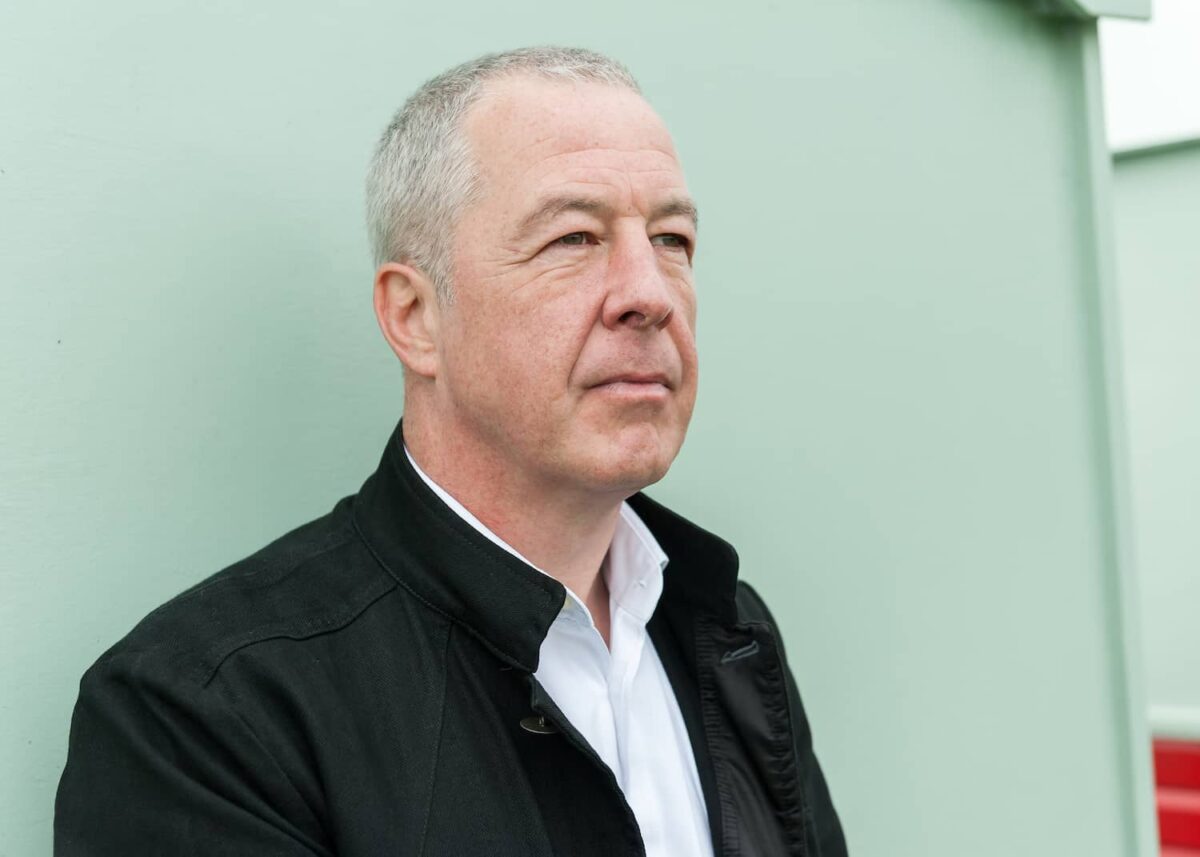 Adrian has spent the past 15 years consulting for top companies. "I'm an investigator, agitator, and an instigator of better outcomes for both customers and employees," he says.
In his session, he dove into the characteristics of CX leaders, the threats to good customer experience strategy, and how to unlock an exceptional customer experience that drives revenue.
You can watch the full presentation or read on for a summary of Adrian's insights.
The Benefits of a Strong Customer Experience Strategy
One of the challenges for CX leaders is demonstrating how a customer experience strategy pays off. Adrian outlines 4 key benefits for companies that prioritize their customer experience strategy. They…
…outperform the market by 40%
…grow faster and are more profitable
…are 80% more likely to retain customers
…benefit from much higher customer spending—up to 140%—because of their investments in customer experience strategy
These are all great, but there's a big BUT: Adrian says that 70% of customer experience initiatives underperform. Why is that?
Dangers to Customer Experience Strategy
In Swinscoe's view, the chief enemy of effective customer experience strategy is complexity.
"I believe that the CX space is in danger of becoming overly complicated: technical debt, benchmark, framework, measured, codified, certified—all these different sorts of things. Add in whatever adjective you want to," Adrian says.
The problem is that these layers of complexity distract us from delivering great experiences to our customers.
Adrian explains that this is a product of the environment we exist in. The MarTech space has exploded over the past decade. In 2011 there were 150 MarTech tools. Today there are over 11,000.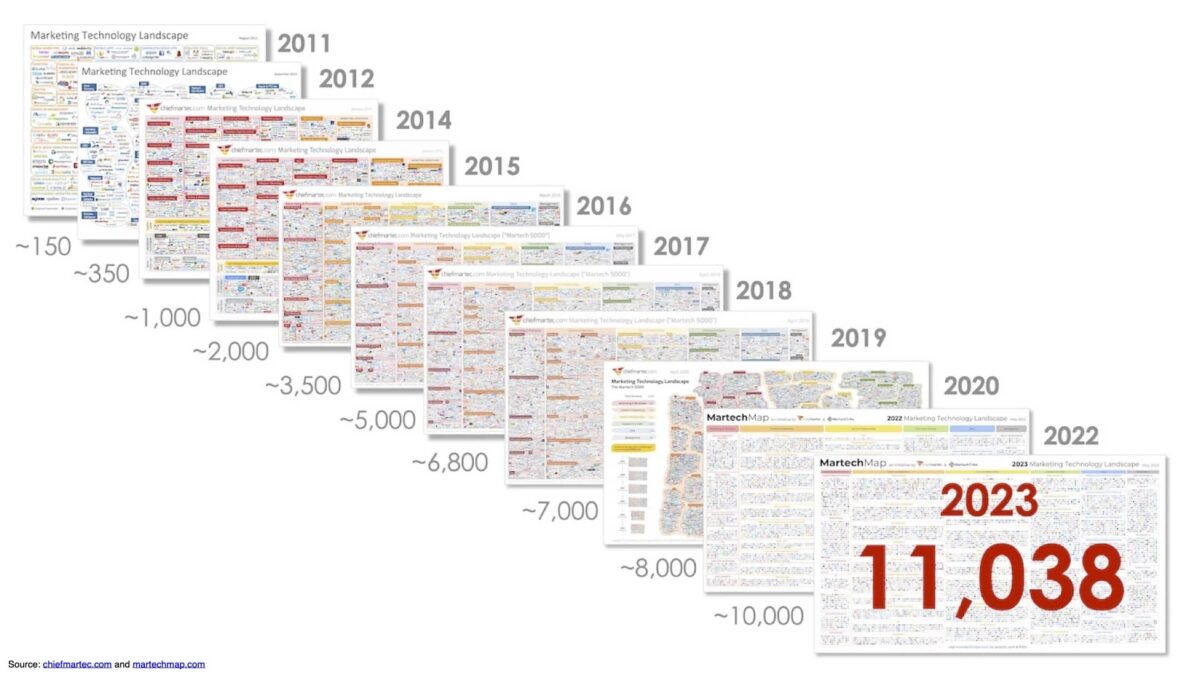 "It's created this sort of technological maelstrom around us. A maelstrom of choice. It's more confusing than anything else," Adrian says.
Swinscoe says this confusion has led to a lack of clarity around ROI, which in turn devalues customer experience strategy.
According to Gartner, 7% of CFOs plan to decrease customer service spending, 72% plan to maintain it, and only 21% plan to increase CX investments.
The 13 Keys to Customer Experience Strategy
However, almost all CFOs prioritize investments to increase revenue or reduce costs, and Adrian outlines 13 principles to a winning customer experience strategy based on 15 years of observation:
They are clear on their experience, vision, and strategy and how it connects to business objectives.
They really know their customers.
They take an experience, data, tech—ordered approach.
They are brilliant at the basics.
They are relentless at the identification and removal of 'grit.'
They make things as simple as possible – inside and out.
They focus as much on their employees as they do on their customers.
They understand where loyalty is earned.
They strike the right balance of technology and the human touch.
They are proactive by nature.
They personalize everything about their experience, not just their marketing, and they do it in a non 'creepy' way.
They have the right sort of leaders and leadership.
They strike a balance between present and future demands.
Get Clear on Your Customer Experience Strategy Vision
How can you zero in on a clear customer experience strategy that thrills both customers and employees?
"The first thing we need to do is get really, really clear on that vision. Not a series of buzzwords, but what do you want to build? What do you want to deliver? What are the stories we can use to describe what that's going to be like for both customers and employees," Adrian says.
Adrian offers a couple of tools to help clarify the thinking around your vision and how you can translate that vision into business goals.
Swinscoe says a common mistake is focusing on attracting customers, generating revenue, and increasing profitability because those are outcomes and not levers.
He's outlined a set of interlinked formulas that outline the levers you can manipulate to go from customer interest to profitability:
Customer Interest X Conversion Rate = Number of Customers
Number of Customers X Average Customer Spend = Revenue
Revenue X Cost to Serve = Profitability
Once you have a clear vision of the levers you can pull to drive growth, you should be able to fill out this statement easily:
We propose to do _____________
To improve _____________
Which will bring us economic benefit _____________
At a cost of _____________
The key is to start with the vision and then move toward measures instead of the other way around:
Vision
Customer Experience Strategy
Outcomes
Measures
Adrian says these are proven formulas for increasing ROI, and he shares three examples to prove it.
Examples
Budget Truck Rental realized that most of the queries coming to their service desk were repetitive and that they could be more proactive with their self-service options. In the first 7 months of implementing their new self-service system, they achieved:
28% reduction in inbound calls
74% fewer emails
35% increased online bookings
A total of £875,000 in cost savings and revenue gains
Burdens—an online clothing retailer in the UK—focused on a higher conversion rate and higher spend. They decided to achieve that by focusing on personalization. They actively sought out customer feedback—and most importantly—implemented it. They saw:
33-4% increase in cart size
52-53% higher conversion rate
Wolseley—a UK distributor of plumbing and building materials—had a high volume of complex questions due to their massive catalog of products. They solved the problem by creating an intelligent knowledge base for their products. After doing so, they achieved:
First-call resolution jumped from 74% to 98%
CSAT climbed from 80% to 96%
NPS shot to 82%
New agent onboarding was slashed from 12 weeks to 4 weeks
Employee engagement climbed from 37% to 74%
Service-related called dropped by 23%
Adrian's Concluding Thoughts
Adrian keeps a poster in his office that says: "CUSTOMER EXPERIENCE IS MORE THAN F***ING METRICS!"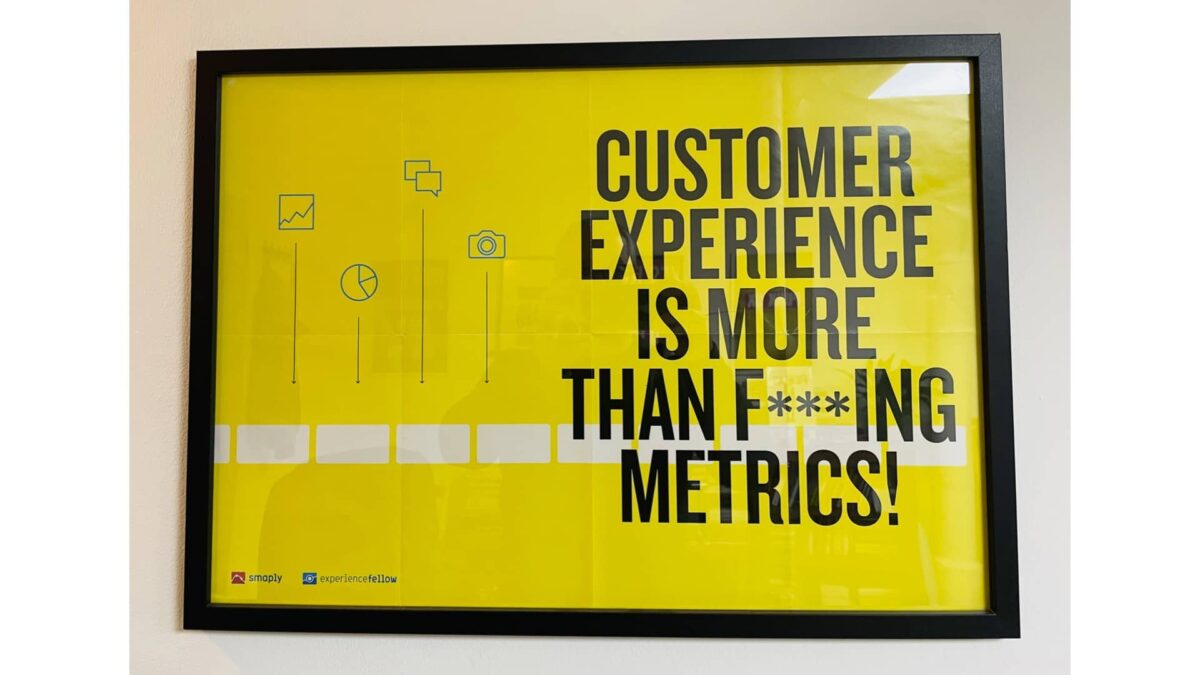 "It's not about metrics. It's about better outcomes for our customers, our people, and our businesses. And if we keep ourselves focused on that and use metrics to help us measure the progress we're making, not just being an ending of themselves, then we're not gonna go far wrong," Adrian says.
Finally, Adrian leaves off with a question: Are you an artist or are you just coloring in? When improving customer service strategy, most are just painting by numbers, but to create truly great customer experiences means getting creating and putting in the work. Adrian encourages you to harness your inner artist to create superior customer experiences.