Improve IT Help Desk Efficiency
Create a collection of policy and troubleshooting information that can be shared instantly with keyboard shortcuts.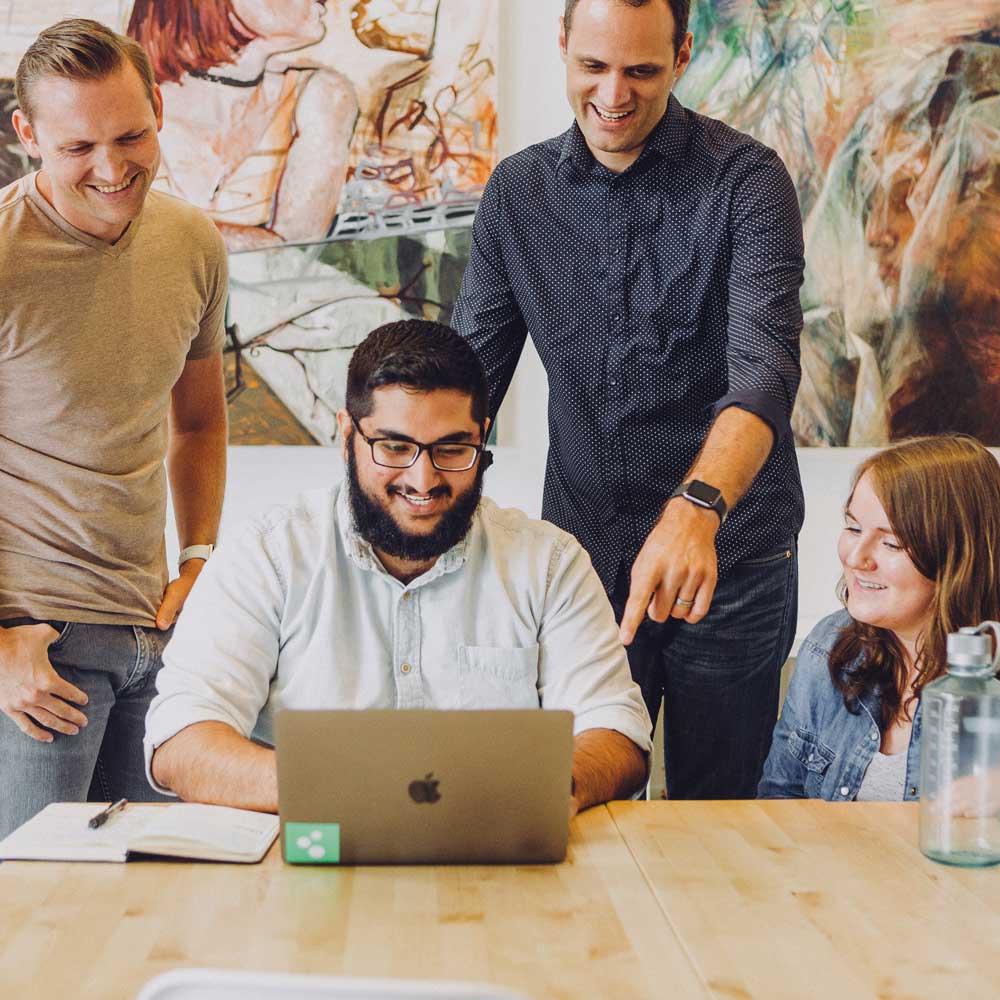 Rapid Replies
From database queries to answers to common questions, send commonly used text with just a few keystrokes.
Consistency + Flexibility
Empower your whole team to get back to internal clients quickly and consistently with access to a shared library of text snippets you can edit on the fly.
Works Everywhere
From email to database queries to ticketing systems, use TextExpander anywhere you type.
See how TextExpander works
Select a snippet you would like to try
Type this shortcut below +pw
Type this shortcut below //metrics
Type this shortcut below >oops
Hi there,
Thank you for reaching out! I understand that you're currently locked out of your account. The best way to resolve this is to reset your password, which you can do by clicking this link. Please let me know if that solves your problem or if there's anything else I can help you with today.
Thank you,
[Name]
Dear all,
Please see attached for this month's Help Desk report. Topline metrics are as follows:
New Tickets:
Resolved Tickets:
Average Rating:
Average Response Time:
Great work to the whole team! Thank you.
Best,
[Name]
Hi there,
Thank you for reaching out! Accidentally deleting files is very frustrating – luckily, there are a few steps we can take to recover the files that were deleted.
Step One: Please check your recycle bin to see if the files are in there. If so, you can drag and drop them back onto your desktop to restore them.
Step Two: Check Google Drive. Your computer is set up to automatically back up your files to the Drive, so as long as you were connected to the internet when you were last working on that file, it should be saved in the cloud. From there, you can download it back onto your computer, or keep working on it from the cloud.
Can you please check steps one and two and let me know if you've been able to recover your file?
Best,
[Name]
Reply To Emails and Tickets in a Flash
Never type out or copy-paste a common response again. With TextExpander, just type a short abbreviation and watch it instantly expand into your full response, all with a quick inline search or abbreviation.
Send Policies and Instructions With Ease
Never type out or hunt for another standard message such as software setup instructions or data security policies. Just use a TextExpander snippet and move on to your next task.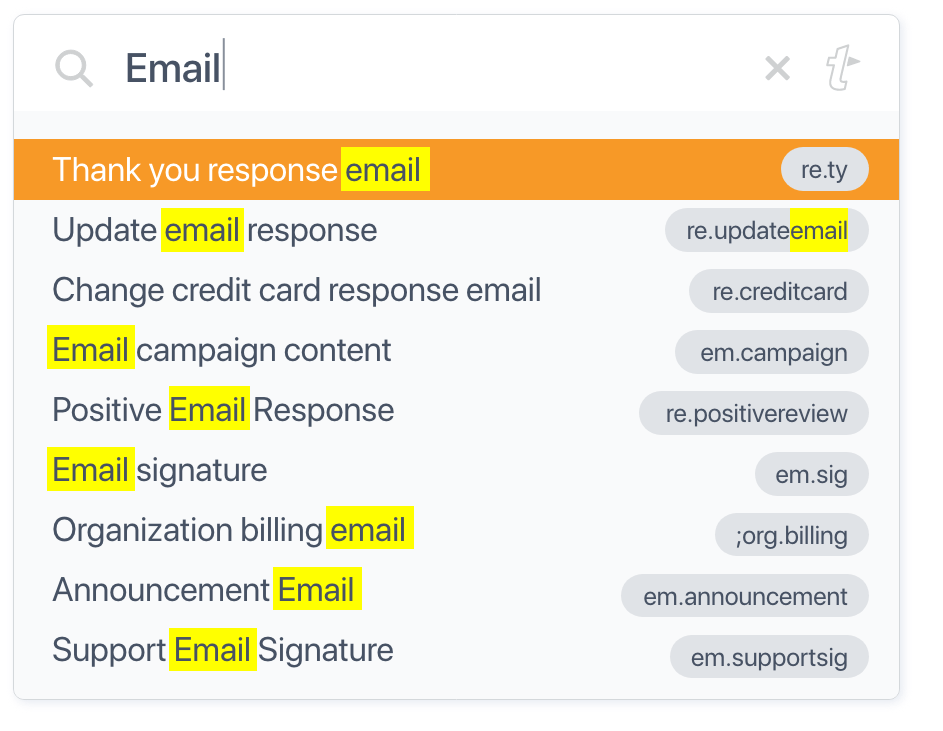 A Knowledge Base At Your Fingertips
No more switching windows or applications to find answers to common questions. Once your answers are loaded into your team's shared library, you can find and insert answers anywhere you can type – no complex setup required.
Take Better Notes, Faster
Use predefined snippets to take consistent, high-quality notes on issues and cases without letting data entry slow you down.
Query Databases in Record Time
Store SQL and other database queries in your team's snippet library to easily retrieve or manipulate data. No more repetitively typing queries or letting typos slow you down.
Take Back Your IT Team's Time
Give your IT support team the tool they need to take their time back from repetitive tasks.
Trusted by:
Delight Your Team,

Delight Your Users

Make it easy for your IT support team to provide fast, effective answers to every request and generate smiles all around.

Try TextExpander Free