Ah, the Editing Bar, so full of power and mystery.
In this series, we're taking you on a guided tour of the Editing Bar, so you can make use of all it's advanced features.
When you copy something, your computer or device saves it in the 'Clipboard', ready for you to paste where you need it.
When you use the Clipboard feature, you can tell TextExpander to pull in the last thing you copied and place it directly into your snippet.
Adding the Clipboard to Your Snippet
First, here's where to find the Editing Bar in TextExpander: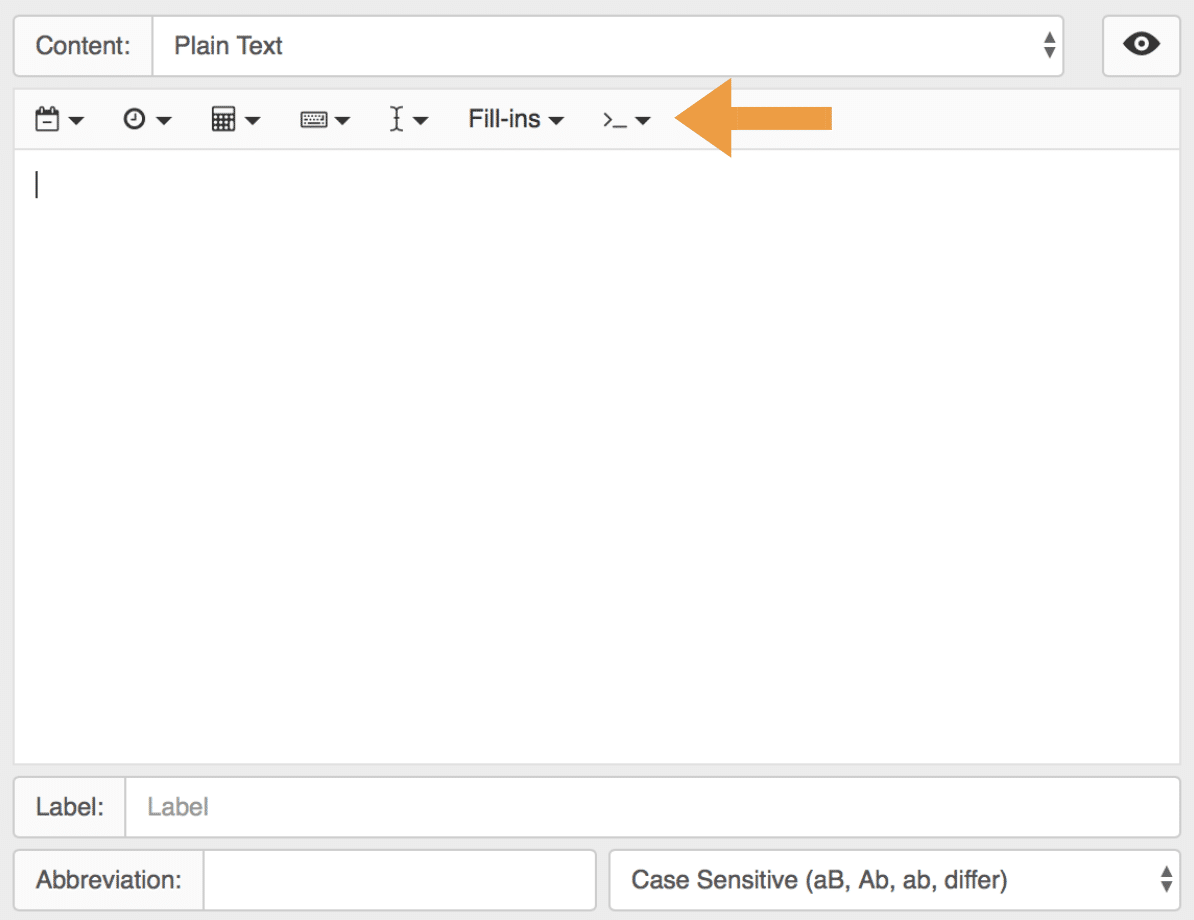 All the icons you see in the Editing Bar have different functions. This post will cover how to make use of the Clipboard.
The Clipboard macro in the Editing Bar:
How the Clipboard Feature Works
Create your snippet as usual, using any words or other editing bar features you need.

Select the clipboard icon on the editing bar to input the section. This is where your copied text will appear.

To use the snippet: copy the words you want to appear in the snippet.

Type your shortcut, your clipboard will automatically be pasted in, along with the rest of the snippet.

Different Uses for the Clipboard Feature
This clipboard feature has plenty of applications. Here are a few ideas to get you started:
When sending an email to a customer, you can paste in their serial number from the customer database
If you're sending out a license, you can paste in a unique license code for this customer into your redeem instructions
When writing an email, if you don't want to misspell the first name of the person your emailing, copy/paste their first name!
Discover more features in The Editing Bar
The editing bar has even more features ready to make your life easier. We'll be writing more about the editing bar soon but in the meantime, you can watch our video tutorial below: