Talent Sourcers are an essential member of today's modern Talent Acquisition team.
While some aspects of the roles of Sourcer and Recruiter may overlap, typically Sourcers convert leads into candidates. Recruiters, on the other hand, convert candidates into hires.
We are excited to present this Public Group of snippets designed with hard-working Sourcers in mind.
These nine snippets cover the full spectrum of a Sourcer's workflow – identifying, engaging and assessing people who may not be actively looking for work (aka passive candidates).
Identifying
Whether using LinkedIn, Google Search, or a niche social site, Sourcers can rely on these fundamental communications as they seek to understand the role they are supporting and build targeted searches.
Frequently used messages include:
Boolean strings for companies, skills, locations
Questions to ask during intake meeting
Recap for Hiring Manager after intake meeting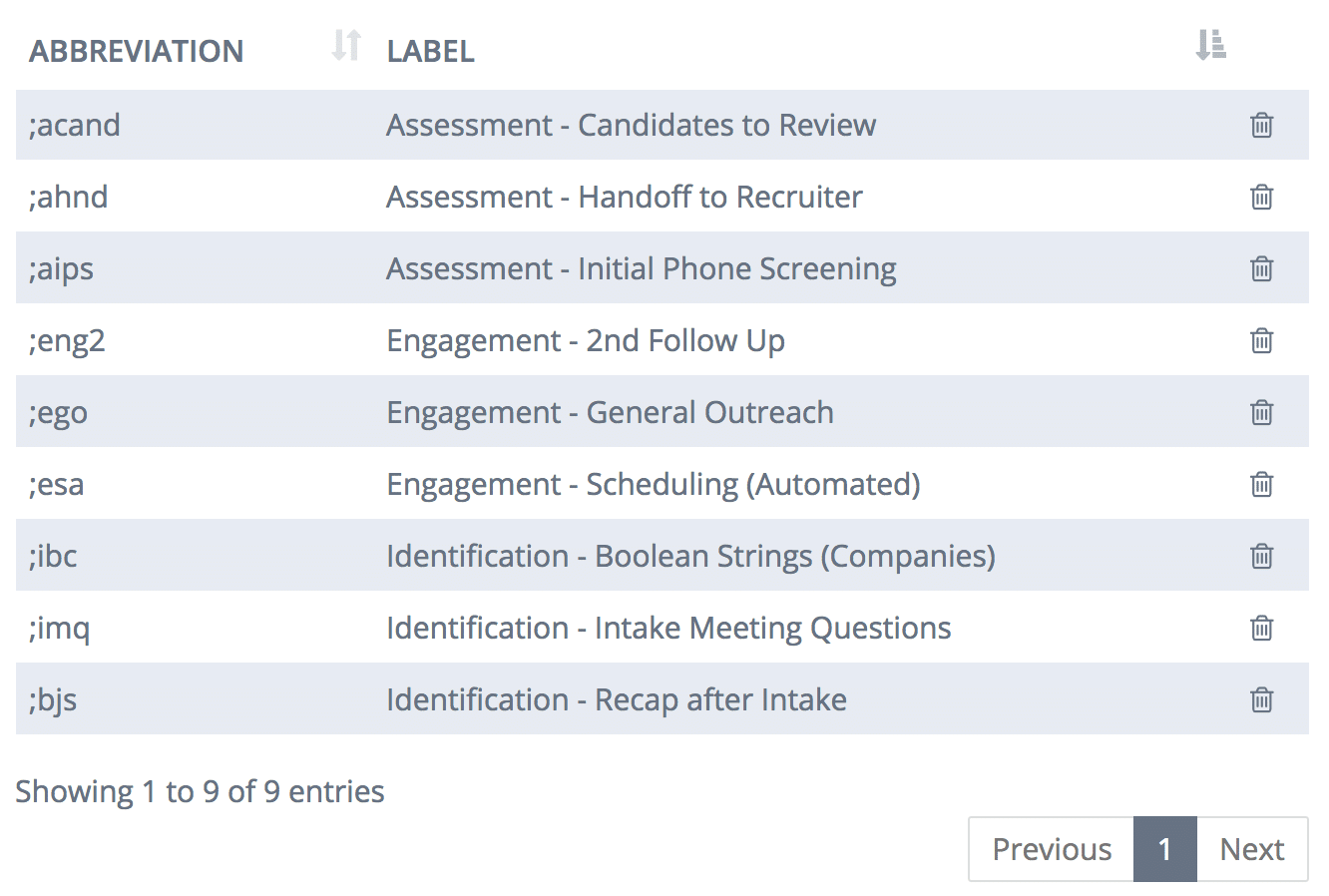 Access this public group of Sourcing Snippets at http://bit.ly/teforsourcers
Engaging
After identifying talented professionals, Sourcers must create engaging messages that will move the prospect into action.
Commonly used correspondence includes:
Initial outreach message in a series
Follow up outreach (2nd message)
Request for availability with Calendly link
BONUS: We've compiled a list of 7 InMail templates to help you get started or get inspired.
Assessing
Once their outreach has captured the prospect's attention, savvy sourcers must move into interviewer mode.
Using notes from the intake meeting, Sourcers assess the prospect's skills before making a final recommendation to the recruiter and/or hiring manager.
Trusty templates to have on hand include:
Phone screening questions
Presentation of selected candidates to Hiring Manager
Handoff email from sourcer to recruiter
A Sourcer's work is never done, but TextExpander helps to lighten the load by saving precious time. Find these sizzling sourcing snippets in the shared group, Workflow Essentials – 9 Must Have Sourcing Snippets.
If you'd like to take these snippets and edit as you need, feel free. Join the group, duplicate it, and make the changes you desire.