TextExpander for Android Exclusive Beta
Thank you for your help in the continuing development of TextExpander for Android. We appreciate your discretion and look forward to hearing your feedback!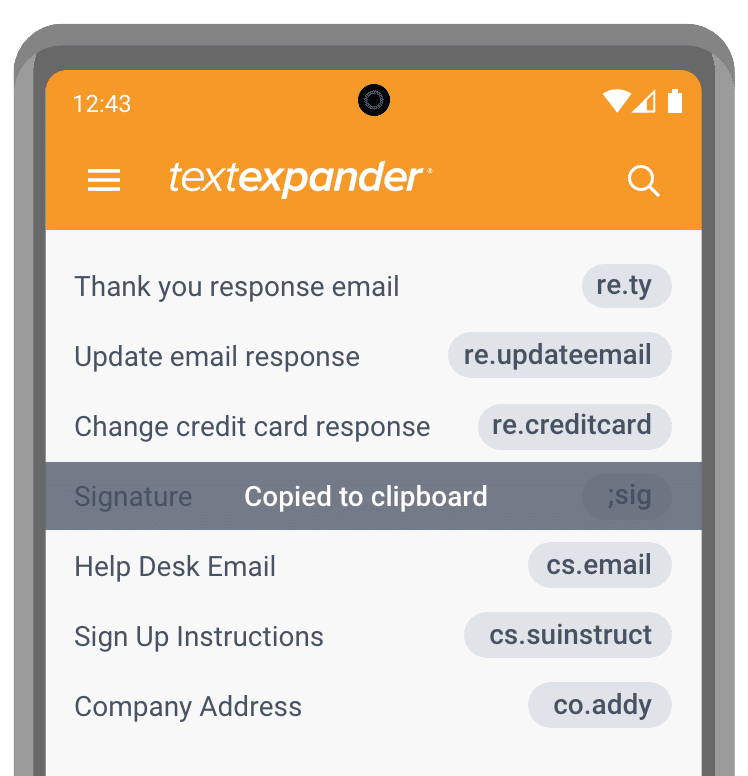 Provide Feedback
Once you've had a chance to use the app, please fill out our survey to provide feedback:
Fill Out User Survey
Notes about the
TextExpander for Android Beta
In this beta, you will find these features:
Search for Snippets through inline search
Expand Snippets by using any keyboard or copy & paste
Personalize your snippets by expanding Snippets with fill ins
Here are some issues we are aware of:
When the app crashes, you may have to disable and re-enable TextExpander's Accessibility Service in order to make abbreviation expansions work again.
We are collecting all crash reports on Android. These do not contain any sensitive information.
We have noticed searching snippets is sometimes slow on some devices.
Sometimes search performance is slow, please let us know.
Sometimes after device restart, abbreviation expansion stops working, please let us know.
---
Xiaomi Users: to setup fill-in snippets, please follow these instructions.

Thanks so much for being a part of the TextExpander for Android beta! We look forward to hearing your thoughts!
The TextExpander Team