Improve Response Time With Next-Level Customer Support
Repetitive typing and other manual activities cost customer support teams critical time – but that's not all. It is also impacting employee productivity and burnout, customer experience, and your organization's bottom line.
In this guide, learn how technologies can help automate repetitive customer support responses to increase response time and customer satisfaction, all while keeping employees' morale high.
Where should we send your guide?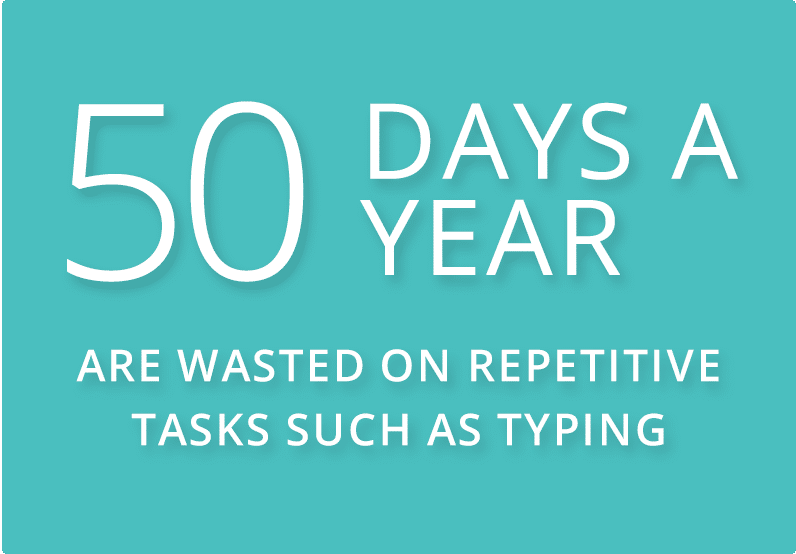 Your Time is Everything
Every moment support representatives spend focused on delighting customers is a win. Unfortunately, most support teams have more than their fair share of moments focused on other things, such as repetitive typing. Most customer support leaders don't think of typing as having a meaningful impact on their team's effectiveness and efficiency. We'll explore just how much it matters, and how text expansion tools can help your team overcome it.
In this guide, we'll answer:
What is text expansion?
Discover this simple productivity secret of high-performing support teams and how it works.
What are the benefits?
Learn about the value text expansion can add to your customer support team's communications and operations.
How is it used in support?
Walk through common use cases for text expansion in customer support to get a realistic feel of its purpose.
You're in Good Company
Our Net Promotor Score® is above the industry average and I definitely think TextExpander is a contributing factor to that. It allows us to present a consistent message and exceed expectations with how quickly we're answering customer questions.
Ty Schalamon,Technical Support Manager - SketchUp
Get the Guide to Text Expansion in Customer Support
Learn how you can save time, improve communications, and reach next-level productivity.