CASE STUDY


Offering Superior Customer Service with a Lean, Efficient Support Team

SketchUp helps its customers bring ideas to life with intuitive 3D modeling software. With over 30 million users, the company's support team was managing its high volume of support tickets in a one-to-many support forum format.

Because customer satisfaction is a high priority at Sketchup, they knew they needed a better solution. That's where TextExpander came in – helping them personalize and streamline their support process.
Where should we send your case study?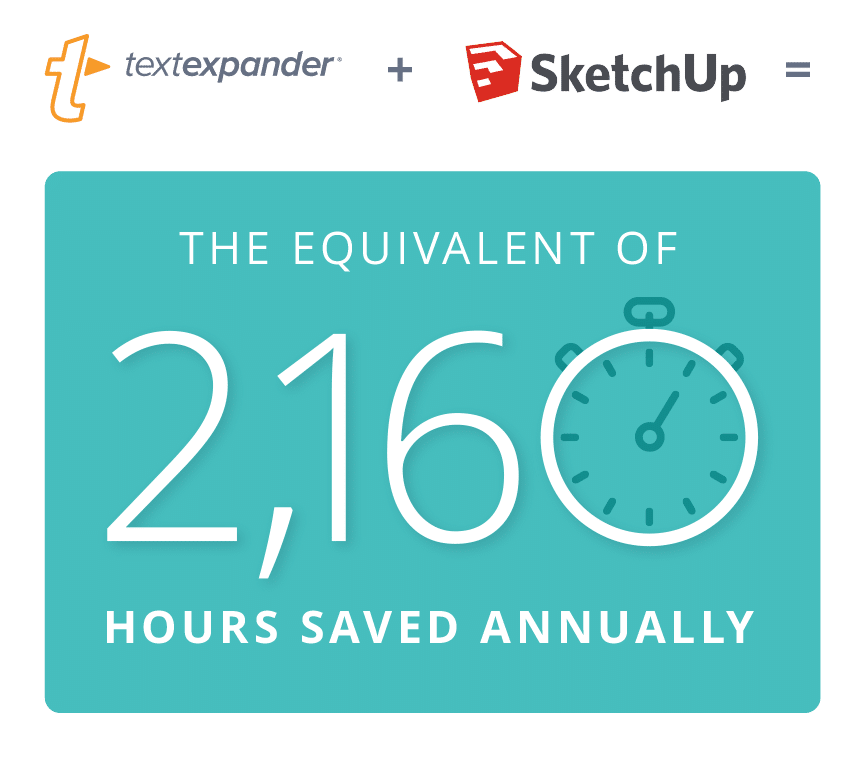 TextExpander Saves SketchUp Time
Before TextExpander, the small customer service team at SketchUp was managing a large number of support tickets in online forums, posting generalized answers to similar questions. When customers couldn't find a solution to their problem, they were still reaching out for help, which meant that the support team often had more than one touchpoint before answering a single question.
Became an essential part of SketchUp's support stack
Supports SketchUp's above-average Net Promotor Score®
You're in Good Company
TextExpander allows us to quickly and consistently answer questions with fewer resources than before. It's a powerful tool.
Ty Schalamon, Technical Support Manager, SketchUp