A recent study from Indeed revealed that the median time it takes to complete an online job application is 13 minutes. The longest application process, when measured across all Fortune 500 companies, takes almost an hour.
With numbers like these, it is not surprising that up to 88% of candidates drop off career sites at the application stage.
To successfully attract your industry's top talent, talent teams must infuse traditional recruiting strategies with creativity to take job seekers beyond the average career site experience.
Consider one of these four creative recruitment strategies to power your talent search.
Supercharge Referrals
Lever reports that while less than one and two percent of applicants and sourced candidates are hired respectively, a whopping 67% of referrals make it to the offer stage.
Regularly re-evaluating your existing employee referral program to eliminate ambiguous, outdated or irrelevant language can help simplify your process and bring more referrals into the funnel.
Getting consistent engagement from your employee base is also critical to the success of the program. Consider breathing new life into a stale program with targeted, limited run referral programs to boost referrals.
From gamifying your referral program to hosting quarterly referral parties, there are a variety of methods to encourage your employees to provide quality leads during peak business periods.
"Creativity is inventing, experimenting, growing, taking risks, breaking rules, making mistakes, and having fun." Mary Lou Cook
Nurture Campaigns
Unless your team is using an email campaigning tool like Gem or Interseller, its likely your sourced candidates have only received one initial outreach message.
Research shows you can increase your response rates by sending multiple follow-up messages, especially for evergreen roles.
The average open rate increases from 14% after the first message to 35% after the fourth message.
Long-term nurture campaigns are an essential part of any recruiting strategy looking to optimize outreach and reclaim ROI on time spent with previous applicants.
"Creativity involves breaking out of expected patterns in order to look at things in a different way." Edward de Bono
Go Offline
Paired Sourcing recommends a healthy sourcing mix that includes spending at least one-third of your time offline.
Start with a few hybrid resources online that will guide your efforts to meet prospects in real life, like Eventbrite and Meetup.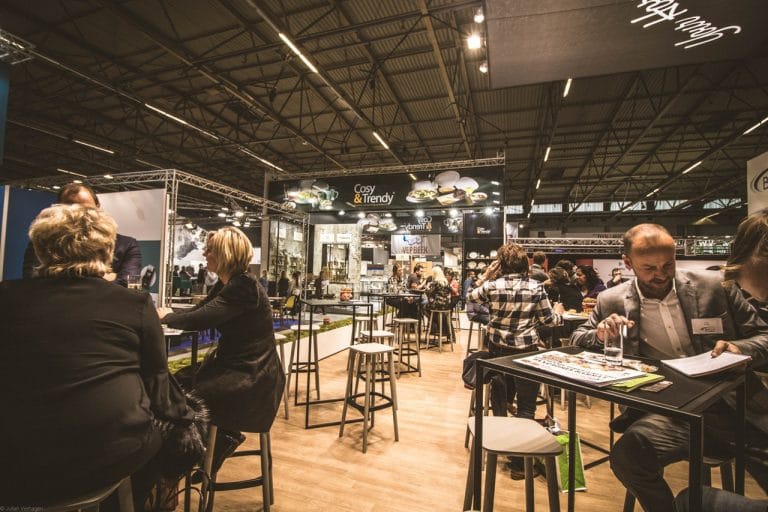 From there, head out to your regional college career center, coffee shop, or co-working space to post flyers, chat with the locals, or offer drop-in interviews.
In addition, consider hosting an open house or happy hour for high-potential prospects or former applicants. Some candidates are more willing to drop in for a networking event or to peek at the office space than to reply to a cold email from your sourcing team.
"You can't use up creativity. The more you use, the more you have." Maya Angelou
Invest in the Right Technology
Business process improvement assessments are essential in understanding the potency and possibility of your recruiting stack and existing processes.
In areas where you're not operating optimally, consider investing in technology to bridge the gaps with tools that automate and streamline common tasks. 
TextExpander helps recruiting teams get thru those reachouts faster, with repeatable yet customer messages. Grammarly helps eliminate errors and creates a cohesive tone for team-wide communications.
AI-powered tools like HumanPredictions and Hiring Solved help teams identify the right people at the right time.
Chatbots Mya and JobPal seamlessly handle screening candidate applications, scheduling interviews and answering general questions before the recruiter phone screening.
Calendly streamlines scheduling while Textio works to identify biased language in job descriptions.
Recruiting analytics from TalentWall and TalentLyft help recruiting teams make better, data-driven decisions by measuring the most important hiring and recruiting metrics.
Zapier and IFTTT add automation to the tools you're already using.
With such a wide array of approaches to attracting talent, it's not surprising that creative thinking adds a spark that can set your strategy apart from competitors.
What are some creative recruitment strategies that have proven effective for you? Share with us on Twitter @TextExpander and in our group on Facebook.