Get 100+ Support Phrases & Templates That Work
Emails, chat, social – you write a mountain of messages every day. But what phrases work best? How do you add some variety?
Get access to our free swipe file to find out! It's packed with ready-to-use phrases and templates and even has room to add your own frequently-used messages for easy reference!
Request access to our free swipe file: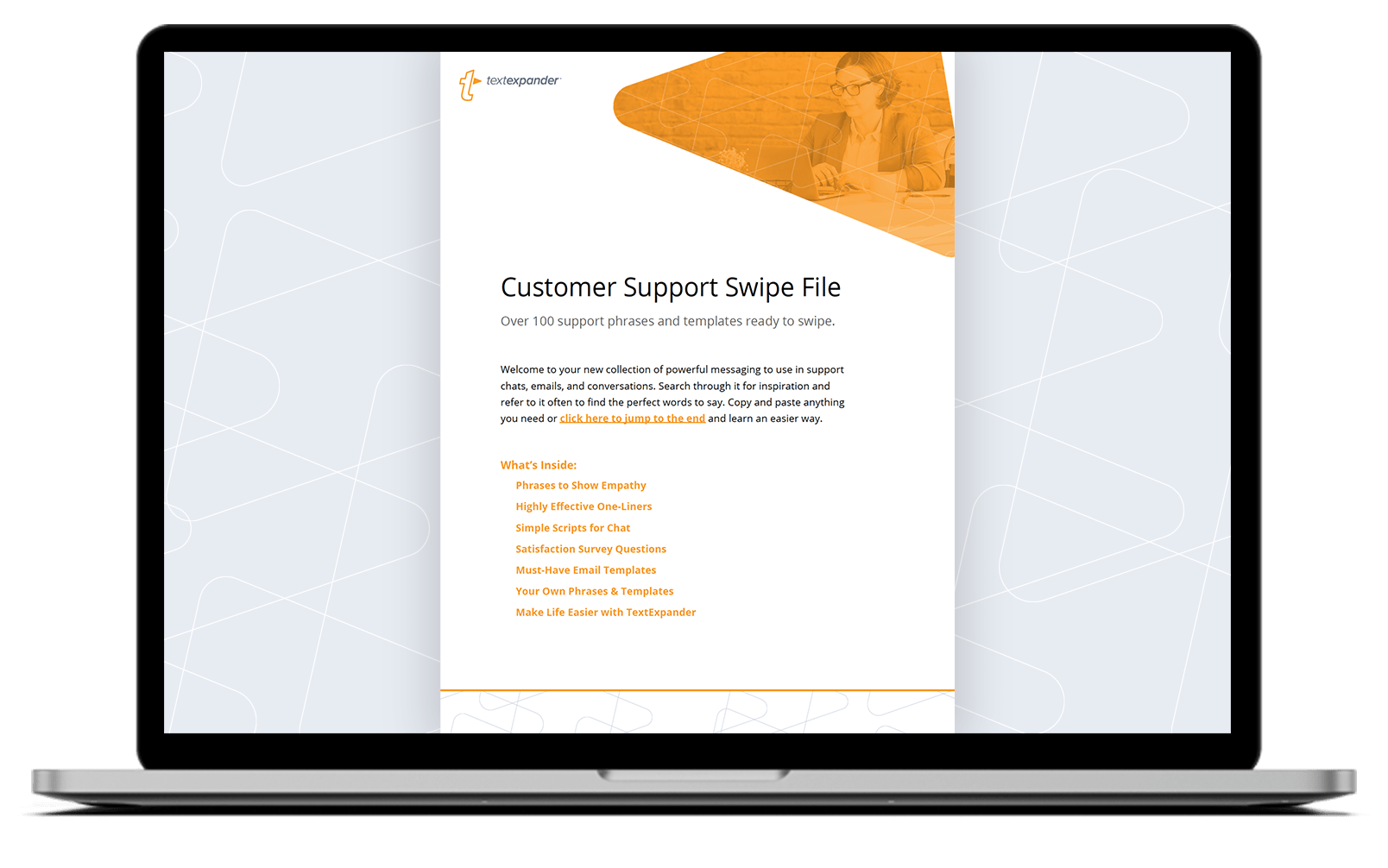 Use the Right Words in Record Time
How you respond to your customers is critically important – especially when they're upset or experiencing an issue. Knowing what to say isn't always easy. It's even more challenging when they expect an answer quickly.
Get this list of 100+ phrases and refer back to it often for the best response — without spending the time to think of what to say or even type it out.
Simple Phrases
Get one-liners and short messages to show empathy, start a chat, gauge satisfaction, and more.
Email Templates
Use our handful of email templates to handle a variety of situations – from thank-you emails to escalations.
Your Own Snippets
Have specific phrases or templates you're always typing out? Add them to your copy for easy reference later.
You're in Good Company
TextExpander allows us to quickly and consistently answer questions with fewer resources than before. It's a powerful tool.
Ty Schalamon, Technical Support Manager, SketchUp
The right response, when your customers need it.
Use the Customer Support Swipe File's 100+ phrases and templates to always deliver the right response.