Eliminating Repetitive Tasks to Boost Employee Retention
Effects of Repetition on Employee Morale and Retention
Wish you could improve your team's efficiency? Tired of high turnover?
It's hard for any team to stay motivated while handling repetitive tasks; tedious, repetitive tasks bog down your team, causing low productivity and even lower morale. 
This guide helps you understand the automation tools your team needs to reduce repetition and, ultimately, improve employee morale,job satisfaction, and retention.  
Where should we send your guide?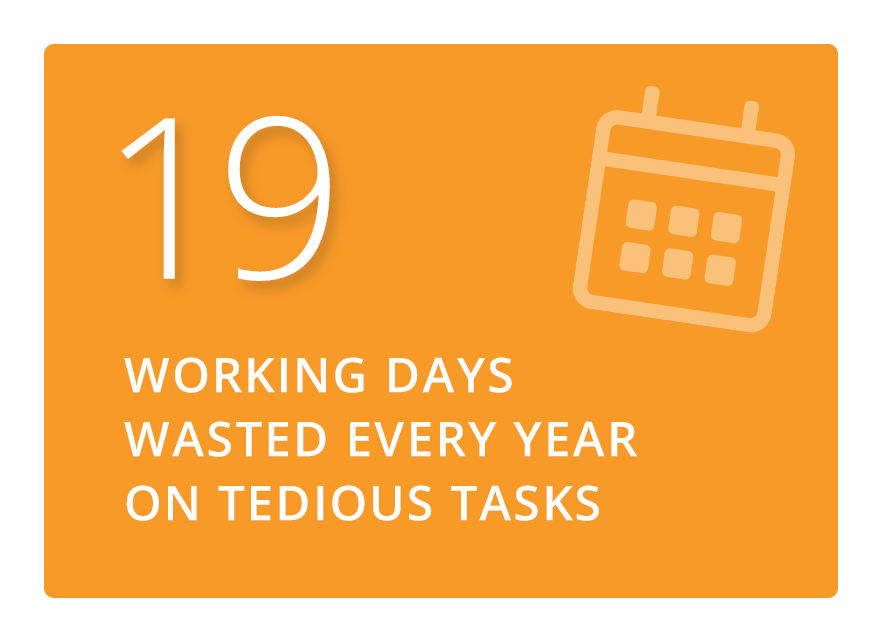 Automate monotony. Expand productivity.
Ready to see what your employees are capable of? Eliminate repetition from your employees' day-to-day to unlock their creativity and drive tangible results.
In this guide, we'll explore:
The Problem
Is repetition really that big of a problem? We explore what experts from Forrester to the Mayo Clinic have to say about the issue.
The Impact
How exactly does repetition impact your employees and your organization? Discover the risks of not taking action.
The Solution
Some repetition has been a part of most jobs since the beginning. So what can you fix today and how can you do it?
You're in Good Company
When employees are bored and, at the same time, under pressure to complete an endless string of repetitive tasks, they are unlikely to be engaged, much less come up with creative solutions that will impact the bottom line.
HR Advisor Daily
Get Your Copy Now!
Discover the true impacts of repetitive tasks and how to overcome them.