Smartphones are some of our most commonly used devices. Think of your phone like a desk in your pocket – it needs some organizational love!

If your phone is unorganized, it can be difficult to find your apps when you need them. And if you need directions fast or need to do a quick calculation, it's frustrating to search an endless wall of apps.

Here's how to organize your smartphone apps.

Delete Old Apps

Go through and delete apps you no longer use. Whether they're apps related to jobs you don't work anymore, experimental email apps or long-forgotten platforms, the quickest way to clear up clutter is to only keep apps you use. Not sure if you need an app? Create a temporary folder to store apps you're still deciding on – or just delete if you're feeling bold 🙂

Apple can automatically delete unused apps for you. Head to:

Settings > iTunes & App Store > Offload Unused Apps

For Android, you can't automatically offload unused apps, but you can head to the Google Play Store to check out which apps you actually use. Go to:

Menu > My Apps & Games > Installed
From there, sort by "Last Used". Select an app you no longer need and hit "Uninstall". Not everything you used a while ago will need to be deleted, but it will highlight the apps that have been lying dormant.
Unsubscribe

To save money, unsubscribe to any app subscriptions you don't need. Here's how to unsubscribe to apps on Android and iOS.

Bonus Tip: Check your other subscriptions to see if you can cancel them and save even more. Many streaming services and magazine subscriptions offer free trials and will automatically charge thereafter, so check everywhere to make sure you're not paying for a service you don't use. A good way to combat this in the future is to add subscription trial end dates to your calendar, with reminders to cancel.

An Organized Home Screen

There's much debate over the perfect smartphone home screen. Depending on your philosophical organizational preferences, you might want to try one of the following methods:

One Page Home Screen

For everything you use daily, keep them on your homescreen. Everything else can be placed into a folder. You could create folders for:

Utilities: For apps that serve a particular function
Work: For your work related apps such as email and Slack
Lifestyle: For social media, YouTube, restaurant apps etc
Contact: For messaging and call services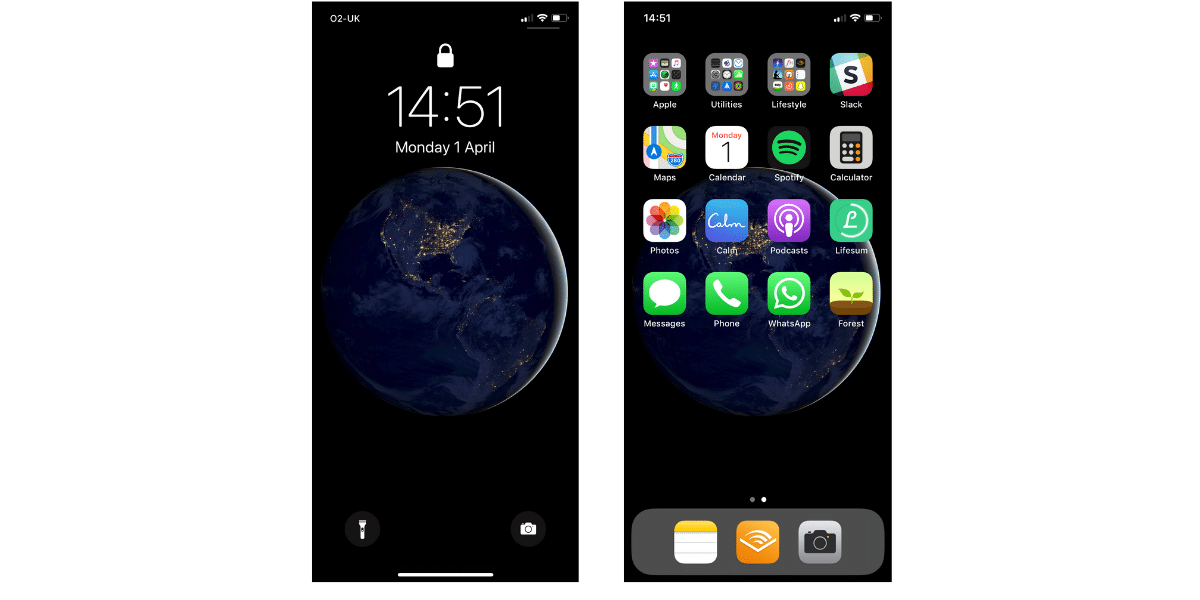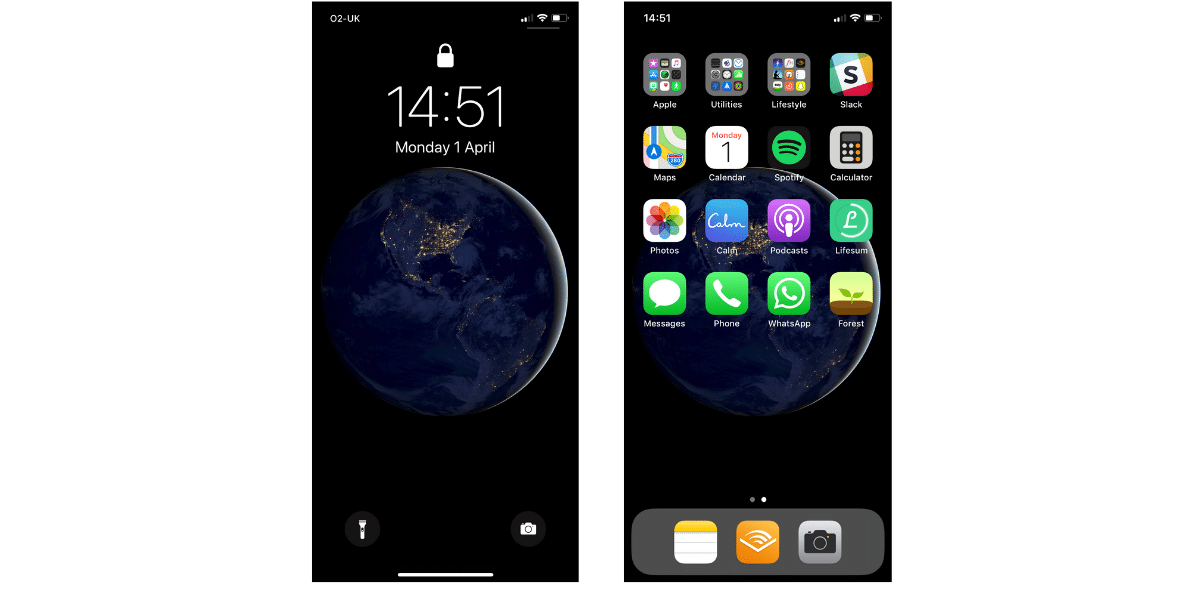 Ideally, the apps within the folders will be organized in order of how often you use them.

There are benefits to having a one page home screen, including a feeling of minimalism and fewer pages of apps to navigate. But it's not for everyone: some find it difficult to locate apps and don't like relying on search. If you're interested in trying it, read the case for a single page home screen.

One Page Per Category

If you have a large number of apps, one page per category may work for you.

For example, your home screen can be home to your frequently used apps, the second page can be work apps and relevant folders, the third lifestyle and travel etc.

Category Lines: 3 Apps, 1 Folder

This method involves using each line as a different category. Select your top three most frequently used apps in that category to appear on that line, along with the folder with the remaining relevant apps.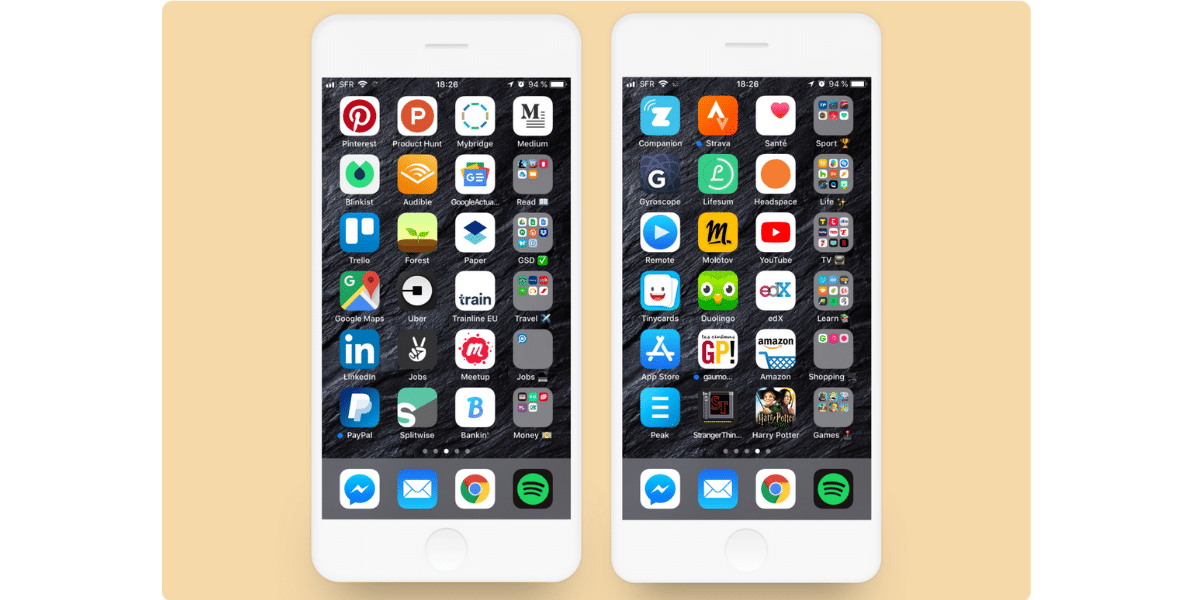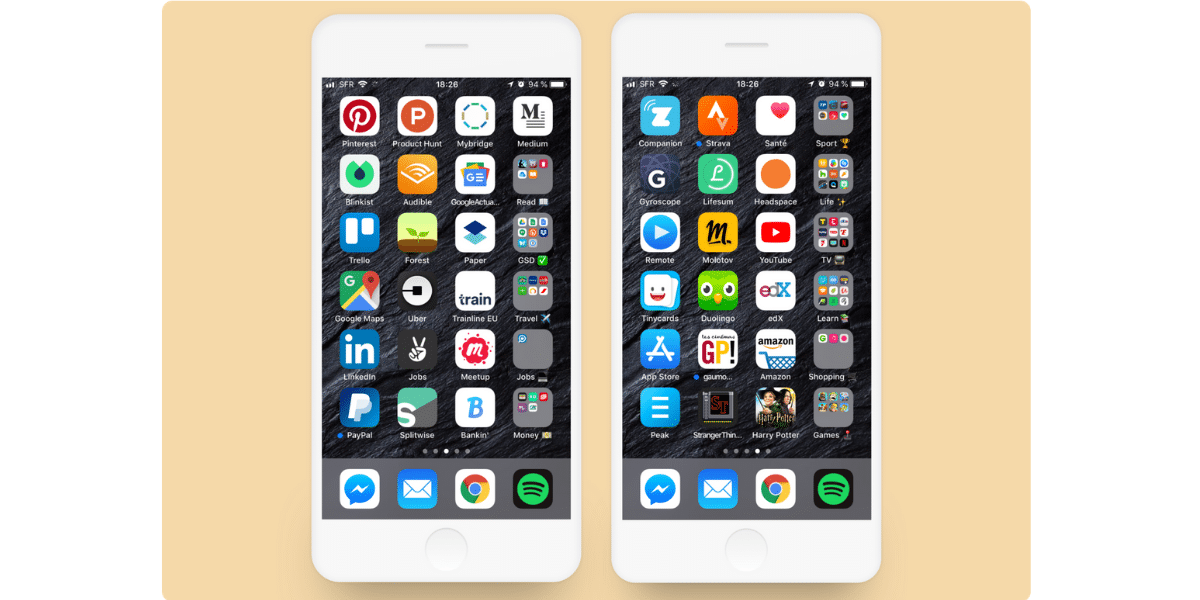 Image: Alexandre Levacher via Medium.

Read more on this method in Alexandre Levacher's post on Medium.
Verb Name Folders on the Home Screen
Some like to name their folders in line with the action the enclosed apps are related to. You might have folders such as:

Watch: Streaming services
Play: Games and downtime apps
Learn: Educational apps
Do: Task list managers
Earn: Accounting related apps
Exercise: Activity, water, and food logs
Chat: Messaging, text and other communication
Travel: City guides, travel apps and maps

Reachability

If your priority is reaching apps with ease, consider an organization method that prioritises use. Keep your most-used apps close to the bottom of the screen, so you can reach them easily, even when holding your phone one-handed.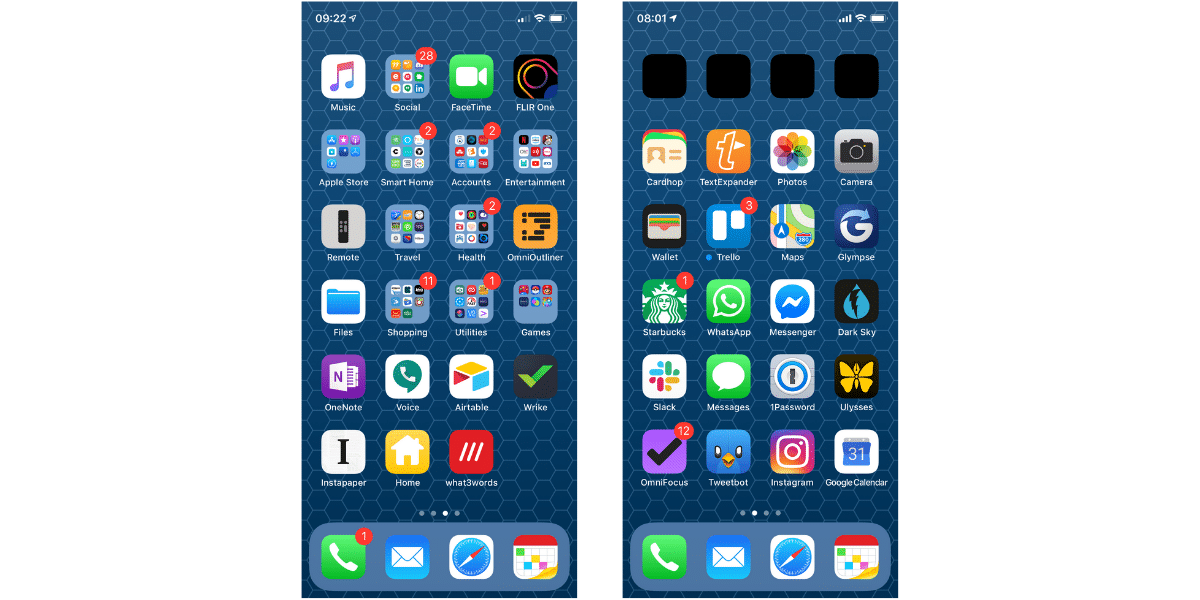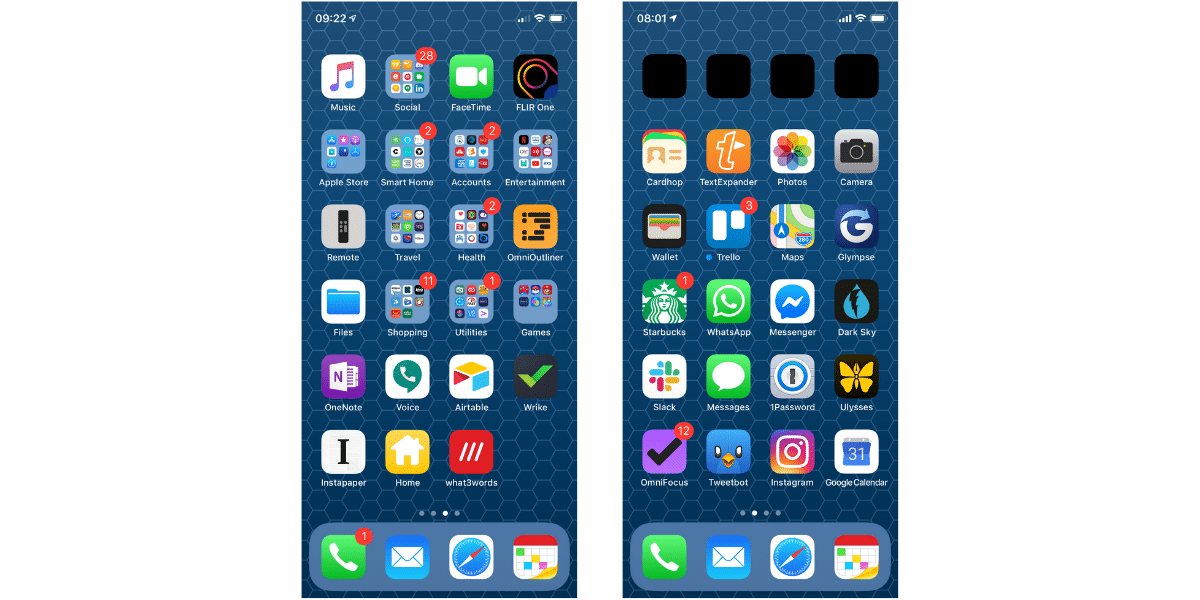 The idea that the most used apps should be at the bottom corner where your thumb can reach them.
This home screen shows apps radiating out from the bottom right corner based on how often they're used. The farther the thumb has to reach, the less important it is to get to that app without repositioning my hand, or tapping with with a different finger.
If the top row is completely out of reach, consider David Smith's trick using invisible icons to blank out the top row. You can also access the top row by using reachability features. Enable reachability on iOS and Android will pull the screen down so you can reach those far away icons.

Your App Organisation Checklist

Delete unused apps
Consider setting up automatic unloading of unused apps
Unsubscribe from unused app subscriptions
Unsubscribe from other subscription services
Consider priorities for your home screen organization
Choose your own home screen organization method and implement
What You Can Do Today?

Unsubscribe from your unused services! Nobody likes spending money on something they don't use.
How Do You Organize Your Smartphone?
How do you keep your smartphone apps in order? Let us know @TextExpander and in our group on Facebook.